Question: Who can wear the Black Kilt?
Answer: There's no hard and fast rule for which Tartan one should wear, generally, there are no restrictions on wearing Black Kilt although some other tartan patterns are known as 'restricted' meaning they are reserved for some chiefs. If you have Scottish ancestry and can find a clan tartan then feel free to wear it. If that route fails then maybe your name is associated with a Scottish District.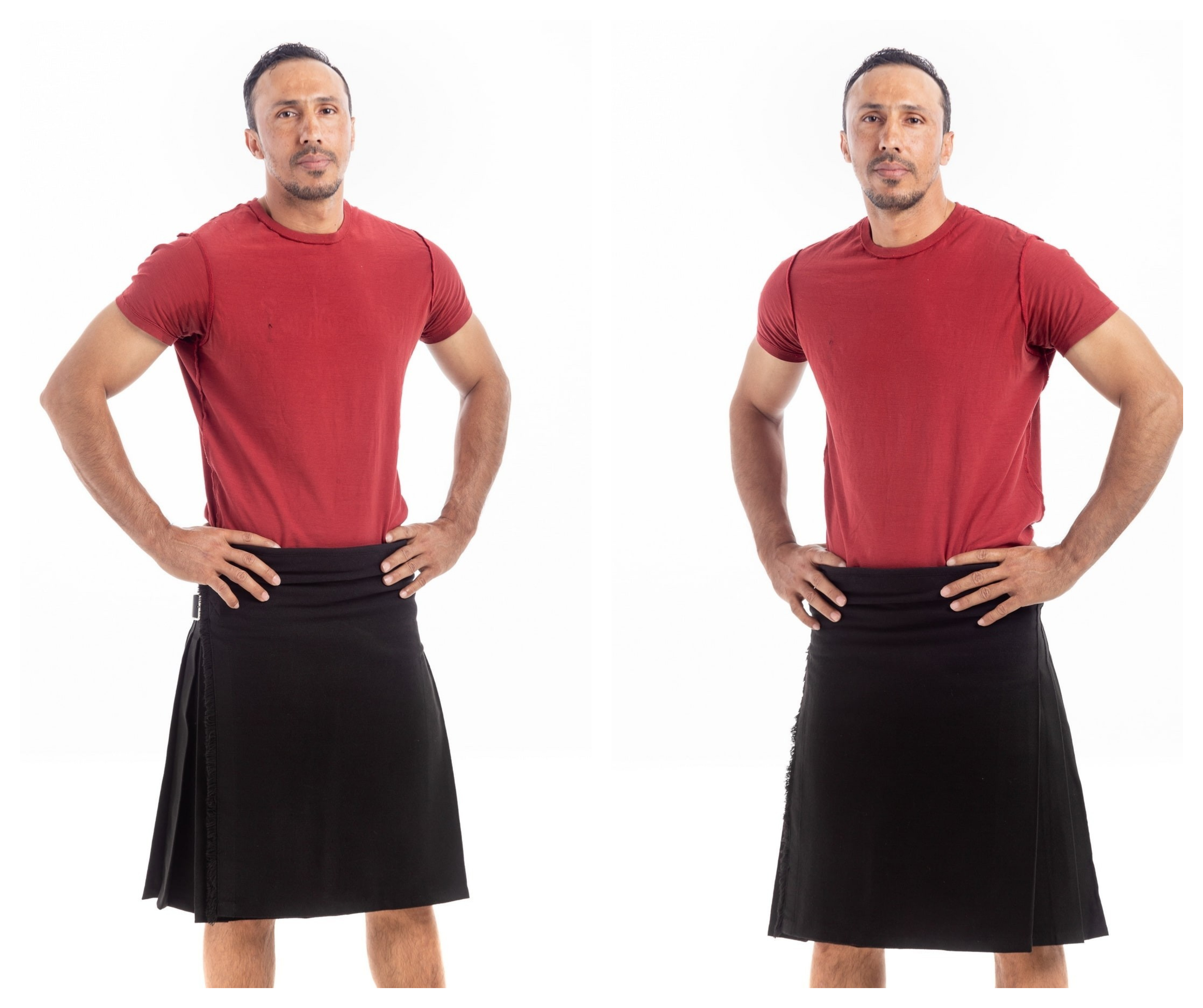 Question: Is Black Tartan and Black Watch Tartan same?
Answer: No, there's a huge difference between these both Tartan. Some clan tartans are very simple just like Black Tartan which is pure black heavyweight Poly-Viscose with double fringe on the apron and extra deep pleats. Whereas, Black Watch Tartan features a dark blue, black and green plaid.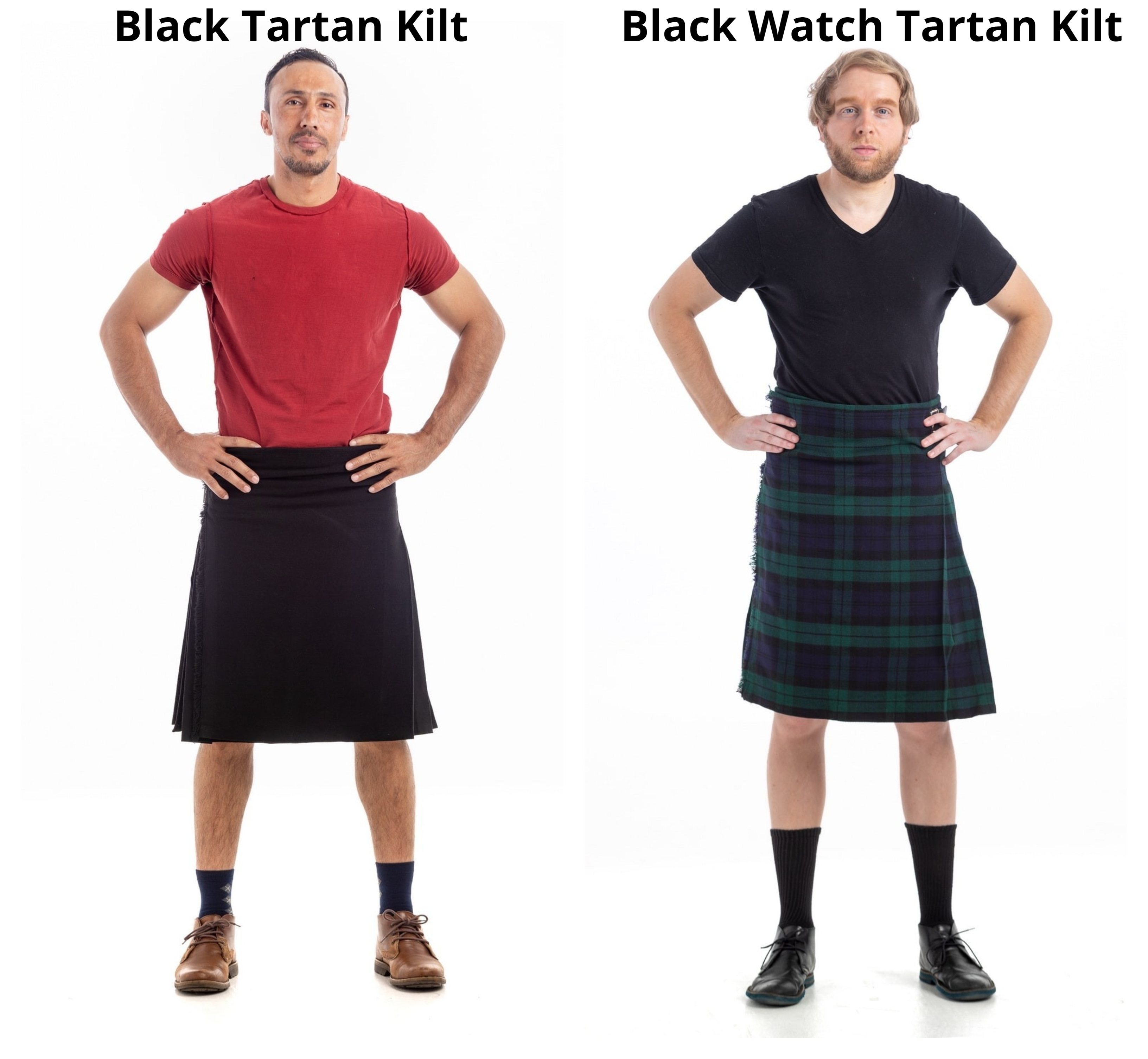 Question: From where I can find Black Tartan Fabric?
Answer: We are a trusted online store to provide you with tartan that is associated with Scottish heritage. You can find Black Tartan Fabric by the yard at a reasonable cost which has a very astonishing color print. These Tartan fabrics are made with the highest-quality acrylic wool and are about 54 inches wide. The material is long-lasting and gives you satisfaction for so many years.
Question: What accessories should I get with Black Tartan Kilt?
Answer: Carrying on the Scottish legacy of bravery, adventure, and pride, we offer a wide range of Scottish kilts, skirts, and other accessories. Stitched with love and dedication, customized to your comfort and desire, Scottish Kilts gives you the freedom to be a true representative of your Clan and proud Scots man. With this mission, Scottish Kilt is striving to provide you with a huge range of accessories in all possible tartans, Now you may order/select perfect matching accessories with your desired tartan. Like you may have Black Tartan Sporran, Plain Black Tartan Purse, Black Tartan Tie, Black Tartan Trouser or Trew, Black Fly Plaid with Fly Plaid Brooch that'll help to tie your plaid, Black Kilt Flashes which is perfect for any size of kilt hose. Moreover, you can also order custom made Black Tartan Skirt for your love. With a Scottish regal traditional neck-wears Black Tartan Scarf for every season that goes according to the weather by enhancing your prominence and social status. In short, you can order anything in any size and length.