Question: What colors are in Anderson Tartan?
Answer: The Anderson Tartan is vibrant, colourful and a unique, contemporary take on old styles of tartan. The Kilt of this tartan features several different colours to brighten up any ensemble. The Anderson Tartan Kilt comes with prominent grey-greens, red and black running in both horizontal and vertical stripes with thicker accent stripes following the same direction. These offsetting stripes include thin strips of violet, pink and green with each different block of colour separated by thin grey lines.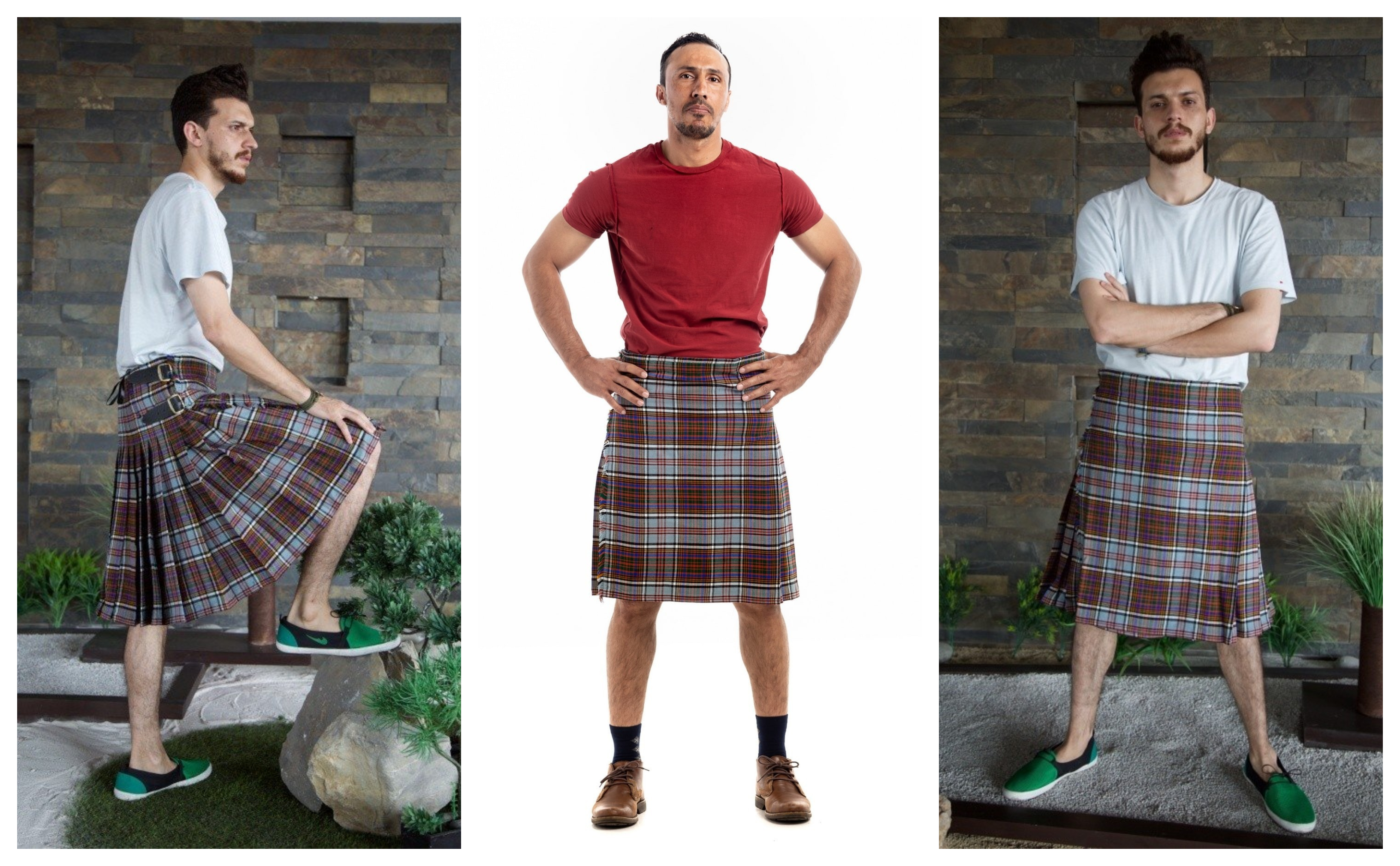 Question: What does Anderson Tartan child kilt cost?
Answer: To buy an Anderson Tartan Baby kilt, I suggest you select by waist size and alter hem length by hand-stitching. Larger children and most dancers may need to order a Weeman or a Weegirl or a small size adult Kilt. The Kilt for kids cost varies accordingly.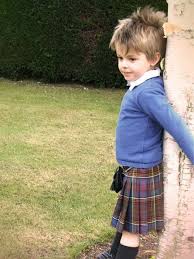 Question: From where I can find Anderson Tartan Fabric?
Answer: When it comes to finding your own tartan to represent not only your Scottish heritage but also your personality. You can find Anderson Tartan Fabric by the yard in a very low price which has a very astonishing print, color or pattern, that you could prefer which allows you to create the perfect kilt and much more. These Tartan fabrics are made with the highest-quality acrylic wool and is about 54 inches wide in order to ensure that you are satisfied with the look and feel of each yard you purchase.
Question: What accessories should I get with Anderson Tartan Kilt?
Answer: Carrying on the Scottish legacy of bravery, adventure and pride, we offer a wide range of Scottish kilts, skirts and other accessories. Stitched with love and dedication, customized to your comfort and desire, Scottish Kilts gives you the freedom to be a true representative of your Clan and proud Scots man. With this mission, Scottish Kilt is striving to provide you with a huge range of accessories in all possible tartans, Now you may order/select perfect matching accessories with your desired tartan. Like you may have Anderson Modern Tartan Sporran, Anderson Modern Tartan Purse, Anderson Tartan Tie, Anderson Modern Tartan Trouser or Trew, Anderson Modern Fly Plaid with Fly Plaid Brooch that'll help to tie your plaid, Anderson Modern Kilt Flashes which is perfect for any size of kilt hose. Moreover, you can also order custom made Anderson Modern Skirt for your love. With a Scottish regal traditional neck-wears Anderson Tartan Scarf for every season that goes according to the weather by enhancing your prominence and social status. In short, you can order anything in any size and length.