Indeed, the Kinnear Tartan is a striking and distinctive pattern that proudly showcases its heritage. This unique tartan boasts bold forest green stripes that elegantly intersect both vertically and horizontally across the fabric, creating a visually captivating design. Complementing this rich green are delicate accents of black, red, yellow, and white stripes, adding depth and vibrancy to the overall composition. The Kinnear Tartan is truly a testament to the artistry of Scottish textile traditions, with its wide forest green stripes and vibrant, bright red double stripes, making it a symbol of timeless elegance and heritage.

Is the surname Kinnear Irish or Scottish?
The surname Kinnear possesses a rich heritage, intertwining both Scottish and Irish roots. Originating from the Pictish tribe of ancient Scotland, it translates to "chieftain." Notably associated with the lands near Wormit in Fife, Scotland, it bears early medieval origins, appearing in various forms like Kinnar, Kinner, and Kinnear. Its probable Gaelic origin, "Ceann iar" or 'west headland,' reflects its deep Celtic connections. Thus, the surname Kinnear is a testament to the shared history between Scotland and Ireland, encompassing a diverse and culturally significant lineage.
What is the history of the Kinnear Tartan?
The Kinnear Tartan weaves a vibrant tapestry of the Kinnear clan's illustrious past, tracing its origins to the Scottish heartland. Initially, loyal vassals of the Priory of St. Andrews in the Kathlac lands, the Kinnears held this honor until the dawn of the eighteenth century. The name 'Kinnear' itself bears the ancient legacy of Scotland's Pictish tribe. Situated near Wormit in Fife, the lands of Kinnear are believed to derive their name from the Gaelic 'Ceann iar,' meaning 'west headland.' This resplendent tartan, proudly adorned by the Kinnear clan, harmoniously marries a lush green backdrop with delicate stripes of black, red, yellow, and white. It is a poignant tribute, not only to the Kinnears but also to Scotland's enduring landscapes and heritage.
What does the Kinnear clan crest symbolize?
The Kinnear clan crest serves as a powerful emblem encapsulating the rich heritage and enduring values of the Kinnear family. This emblematic design features two crossed anchors, symbolizing a steadfast connection to the sea or maritime pursuits, while a crescent rising from a cloud, adorned with a star between its horns and encircled by palm branches, represents a celestial connection and unwavering resilience. Rooted in the ancient lands near Wormit, Scotland, the Kinnear clan's name traces back to the Pictish tribe, embodying a legacy of never-ending life and endurance. This crest, often worn with pride in various forms like pendants and brooches, signifies the indomitable spirit and celestial heritage that define the Kinnear clan.
What is the meaning of the Kinnear clan motto?
The Kinnear clan motto, "Errantia Lumina Fallunt," which translates to "Wandering lights deceive," embodies a profound message of resolute determination and unyielding perseverance. It serves as a timeless reminder that in life's journey, the seemingly enticing distractions and fleeting temptations may lead astray those who lack unwavering focus and resilience. The Kinnear clan embraces this motto as a testament to their enduring spirit, firmly anchored in their pursuit of noble goals and unwavering commitment to staying true to their path, even in the face of alluring but deceptive distractions.
What are some notable figures associated with the Kinnear clan?
The Kinnear clan boasts a rich tapestry of accomplished individuals spanning various fields. Among them are luminaries such as Lord Kinnear, a distinguished legal mind. Petrus Kyrior's election as common councilor of Aberdeen in 1477 underscores the clan's historical significance. Henry Kinneir of Kinneir's appointment as commendator of Balmerino Abbey in 1574 reflects their deep-rooted heritage. Architect Charles Kinnear, footballer-journalist David Kinnear, and celebrated actor Roy Muir Kinnear exemplify the clan's diverse talents. Beyond Scotland, the Kinnear name resonates internationally with figures like American actor Greg Kinnear, Scottish-American football player-manager Dominic Kinnear, American tennis star Kent Kinnear, Canadian lawyer Helen Kinnear, and the multifaceted Scottish lawyer, writer, and politician John Boyd Kinnear. These notable Kinnears collectively illustrate the enduring and multifaceted legacy of this esteemed clan.
Where does the surname Kinnear originate from?
The surname Kinnear boasts a rich heritage with both Scottish and Irish roots. It finds its origins in the ancient lands of Kinneir, nestled in the picturesque county of Fife near Wormit. Dating back to the early 13th century, Kinneir derives its name from the Gaelic "Ceann iar," meaning "west headland," reflecting the geographical features of its location. This name carries with it the profound significance of a "chieftain." Notable individuals who have borne the Kinnear surname include the accomplished American actor Greg Kinnear and the esteemed Scottish-American association football player and manager, Dominic Kinnear.
What is Kinnear in Gaelic?
In Gaelic, the surname "Kinnear" finds its origins beautifully intertwined with Scottish and Irish heritage. While not a native Gaelic word, "Kinnear" is a distinguished surname that resonates with the essence of leadership and authority, as it signifies "chieftain" in both Scottish and Irish cultures. Its historical roots trace back to the rich tapestry of these lands, embodying the spirit of leadership and community that has thrived for generations.
Can you describe the design and symbolism of the Kinnear Tartan?
The captivating Kinnear Tartan is a traditional Scottish masterpiece, boasting a lush green canvas intricately embellished with slender stripes in hues of black, red, yellow, and white. This enchanting pattern pays homage to the storied Kinnear clan, whose ancestral homelands grace the landscape near Wormit in Fife, Scotland. Derived from the Gaelic "ceann iar," signifying "west headland," the name Kinnear carries echoes of the clan's geographical roots. While the exact symbolism of the tartan remains shrouded in history, it is a vivid testament to the timeless Highland tradition, serving as a vivid emblem of clan unity and heritage. This resplendent tartan is but one radiant thread in the rich tapestry of tartan diversity worldwide, each bearing its unique story and significance.
From where can I find Kinnear Tartan Fabric?
Embark on a captivating journey to uncover the elusive Kinnear Tartan Fabric at the esteemed Scottish Kilt. Celebrated for their unrivaled expertise in curating a diverse array of traditional Scottish fabrics, Scottish Kilt stands as your premier destination for sourcing this iconic tartan. Committed to preserving authenticity and elevating craftsmanship, they offer access to the most exquisite materials to meet your discerning requirements. The Kinnear Tartan Fabric not only embodies timeless elegance but also carries a rich historical legacy deeply rooted in tradition and heritage, making Scottish Kilt the ultimate choice for acquiring this remarkable fabric.
What Clothing accessories should we get in Kinnear Tartan?
For a truly authentic and stylish ensemble in Kinnear Tartan, explore a range of meticulously crafted accessories from Scottish Kilt Shop. Start with the centerpiece, a high-quality wool Kinnear Tartan kilt that exudes tradition.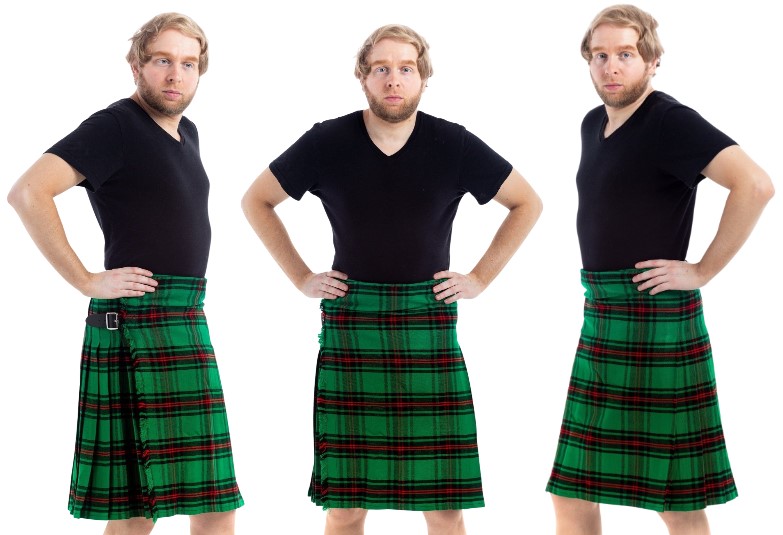 Complete your look with a matching sporran, perfect for carrying essentials like your wallet, phone, or keys. Elevate your style further with our Kinnear Tartan neckwear options, including bow ties, straight ties, and ruche ties, all designed to impeccably complement your kilt. Beyond these essentials, our collection extends to kilt pins, kilt hose, ghillie brogues, kilt belts, and jackets & vests, allowing you to create a truly distinctive and elegant Scottish attire.