Question: What Clan of Graham Tartan?
Answer:
Graham Tartan
The Graham Dress Tartan colours are forest green, navy blue, black and white. This tartan pattern will make your clothes more stylish and elegant. To This tartan pattern will make your clothes more stylish and elegant. To make your experience more elegant, Scottish Kilts take care of the most intricate details that make this Tartan a stylish piece that reflects the refined style of the family.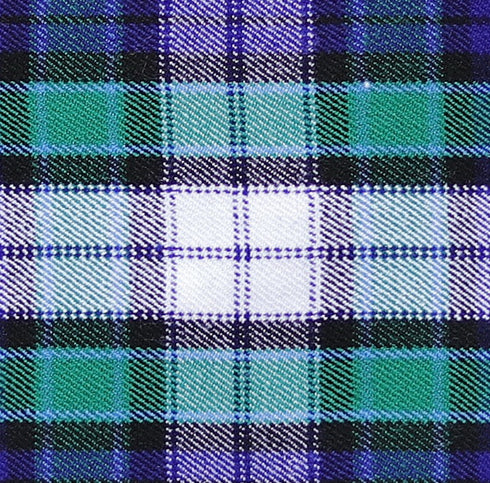 Clan Graham
A traditional Scottish tale claims that it was a Graham who breached the Antonine Wall along Scotland's central belt. While this is disputed, the Grahams can still claim an ancient history, with the clan originating well before the 12th century. The Grahams played little part in any Anglo-Scottish battles, however James Graham, 3rd Duke of Montrose, was ultimately responsible for the 1782 repealing of the Dress Act, which outlawed the wearing of Highland Dress. The Graham clan motto is "Ne oublie" (Do not forget) and the clan crest is a falcon preying on a stork.
Where is the Graham clan from in Scotland?
Today, the Graham name remains well known throughout Scotland and the family seat of the clan is located at Buchanan Castle in Stirlingshire. The current clan chief is James Graham, 8th Duke of Montrose.


Is Graham Scottish or Irish?
Graham is both an English and Scottish surname. It is a habitational name, derived from Grantham in Lincolnshire, England. The Scottish Grahams traditionally claimed descent from a chief called Grame, but the first authentic bearer of the name was William of Graham (a Norman) in the twelfth century.
Scottish History OF THE GRAHAM FAMILY
The name Graham rings like a clarion trumpet call down through the colourful pageant of Scottish history. Their courageous allegiance to the royal house of Scotland through thick and thin gave them a reputation for loyalty that has stood the test of time (despite the fact that one of them, Sir Robert Graham, slew James I at the Blackfriars Royal Lodge in Perth in 1437 in the belief that a regal dictatorship was being imposed). One colourful tradition relates how Greme was a mighty Caledonian warrior who broke the Antonine Wall and helped drive the Romans out of Scotland, the breach in the defences ever after being known as Graeme's Dyke. But it is much more likely that the family actually came over with William the Conqueror in the eleventh century and is Anglo-Norman in origin. A Manor of Gregham or Greyhome is recorded in the Conqueror's Domesday Book. When King David I came to Scotland to claim his throne, a Graham was among the knights who accompanied him; while Sir William de Graham was present at the building of the Abbey of Holyrood and witnessed its foundation charter.
The Grahams fought staunchly alongside both Wallace and Bruce during the long struggle for Scottish independence and were suitably rewarded, the first lands the family acquired being around Dalkeith in Midlothian. The Grahams' acceptance in Celtic Scotland was assured when they married into the princely family of Strathearn; and from Malise of Strathearn they acquired the lands around Auchterarder that were to become their principal seat. Sir John de Graham was a legendary warrior among Wallace's followers and was known as 'Graham with the bright sword'. He fell, fighting to the last, at the battle of Falkirk in 1298 and his gravestone and effigy can still be found in the local kirkyard near the battle site. The family's lands and power gradually grew and they acquired an estate at Mugdock, north of Glasgow, where they built an imposing castle in 1370. Patrick Graham of Kincardine was created a peer in 1451 with the title of Lord Graham; and two generations later they were created Earls of Montrose. The first Earl fell at the bloodsoaked massacre of Flodden in 1513: but by means of purchase, inheritance and inter-marriage, the Graham lands had become, by the late seventeenth century, among the richest in Scotland.


Would You Like to Purchased Graham Tartan Kilt?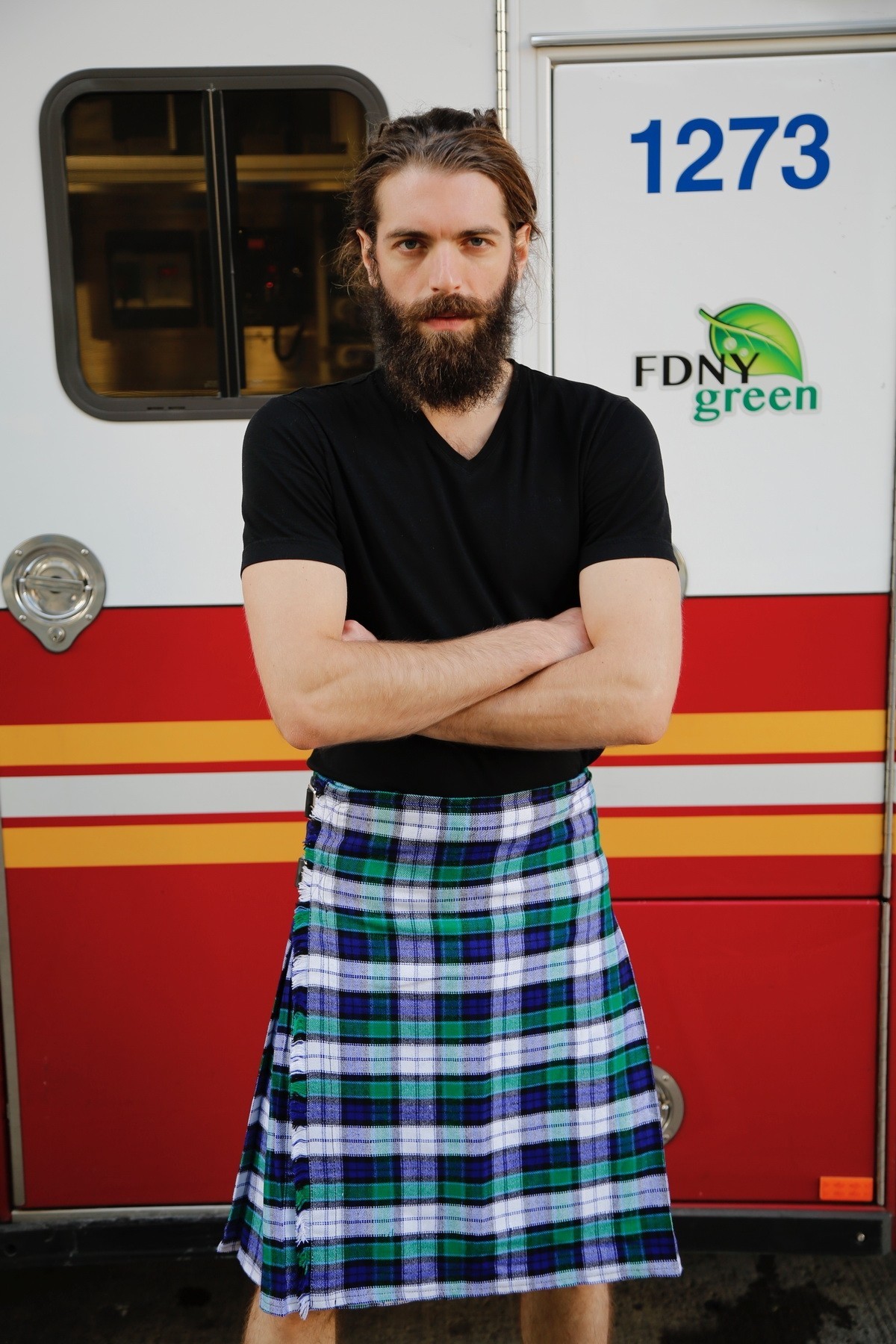 We offer a huge selection of Tartan Kilts in 1400 different Tartans that will allow you to show off your Scottish heritage. So, you can enjoy your Kilts in beautiful designs & styles.
Question: How can I buy Graham Dress Tartan Kilt?
Answer: Light and earthy colored, the Graham Dress Kilt is a pleasantly colored tartan that is perfect for spring and summer. Grassy greens make up much of the kilt, and rich midnight blues counteract the green to provide an earthen look. You can shop Graham Tartan Kilt along with it's other matching accessories from Kilt shop by just click on your desired item, and it'll be delivered to your doorstep within days.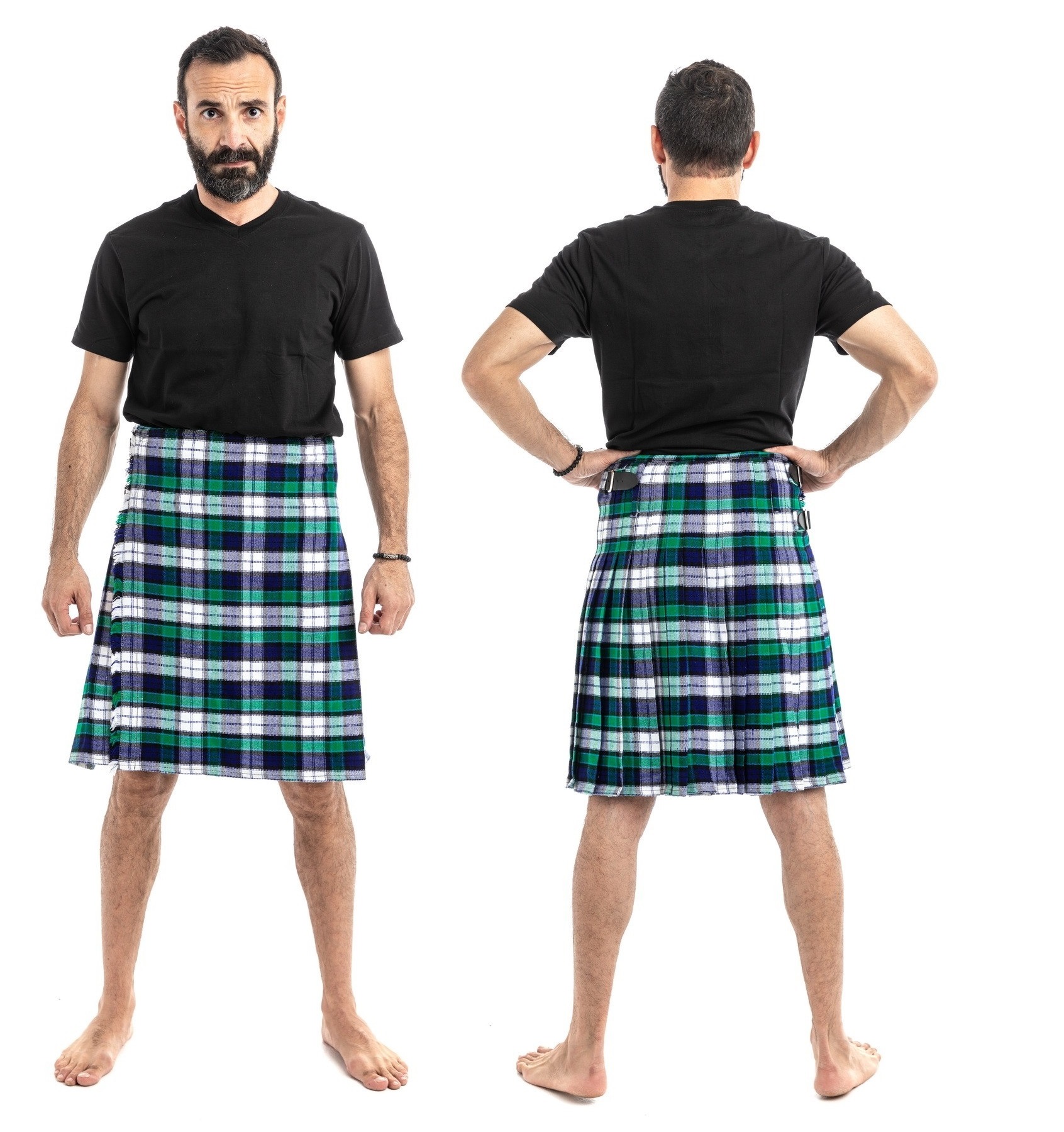 Question: From where I can find Graham Dress Tartan Fabric?
Answer: Now you can enjoy your kilt, jackets and other wardrobes by this beautiful tartan fabric. Because we are offering Graham Dress Tartan Fabric at a very reasonable price. Just place your order as per the required yards and get it at your doorstep.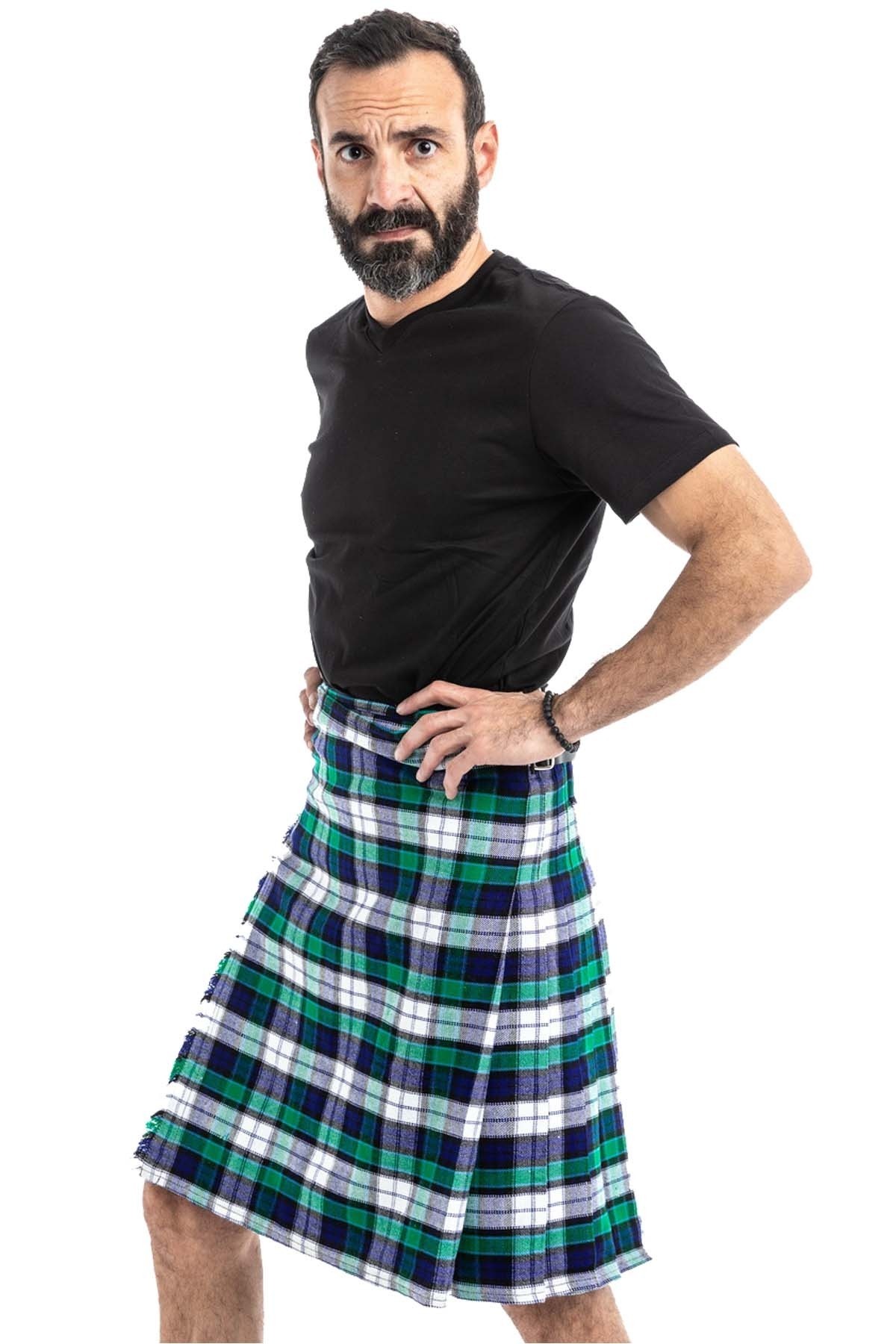 Question: What accessories should I get with Graham Dress Tartan Kilt?
Answer: Carrying on the Scottish legacy of bravery, adventure, and pride, we offer a wide range of Scottish kilts, skirts, and other Kilt accessories. Stitched with love and dedication, customized to your comfort and desire, Scottish Kilts gives you the freedom to be a true representative of your Clan and proud Scots man. With this mission, Scottish Kilt is striving to provide you with a huge range of accessories in all possible tartans, Now you may order/select perfect matching accessories with your desired tartan. Like you may have:
Matching Tartan Sporran
The Graham Dress Tartan Sporran from Scottish Kilt provides you with an immense choice of style and occasion.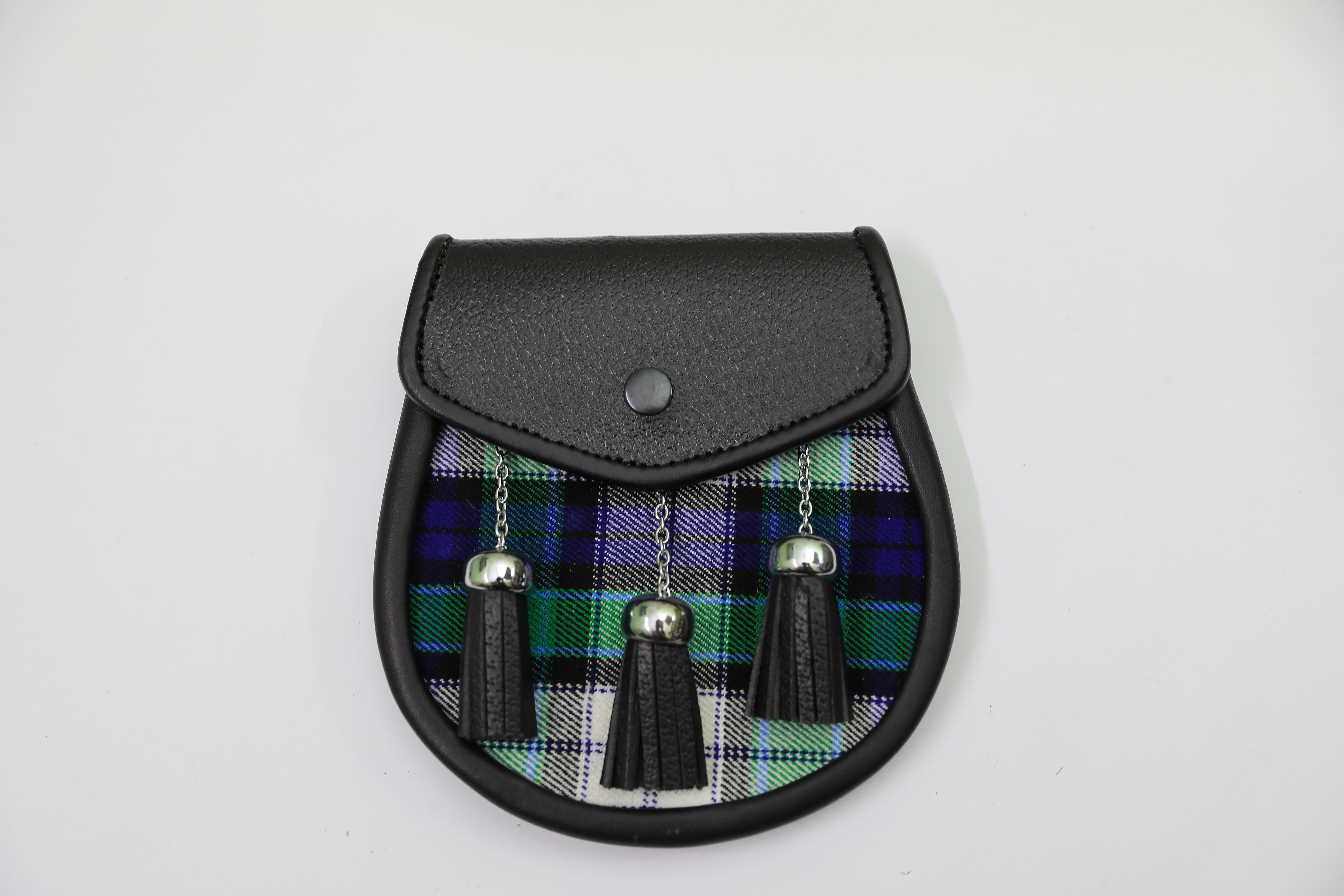 Matching Tartan Purse, Wallet & Handbags
The Graham Dress Modern Tartan Purse from Scottish Kilt are designed to hold all of your important financial necessities with plenty of space inside for credit cards, debit cards, identification cards, and more.
Matching Tartan Neck Tie & Bow Tie
The Graham Dress Tartan Tie from Scottish Kilt provides a stylish addition to any outfit. Our ties are available in a variety of tartans designs, meaning you're sure to find the perfect one for you.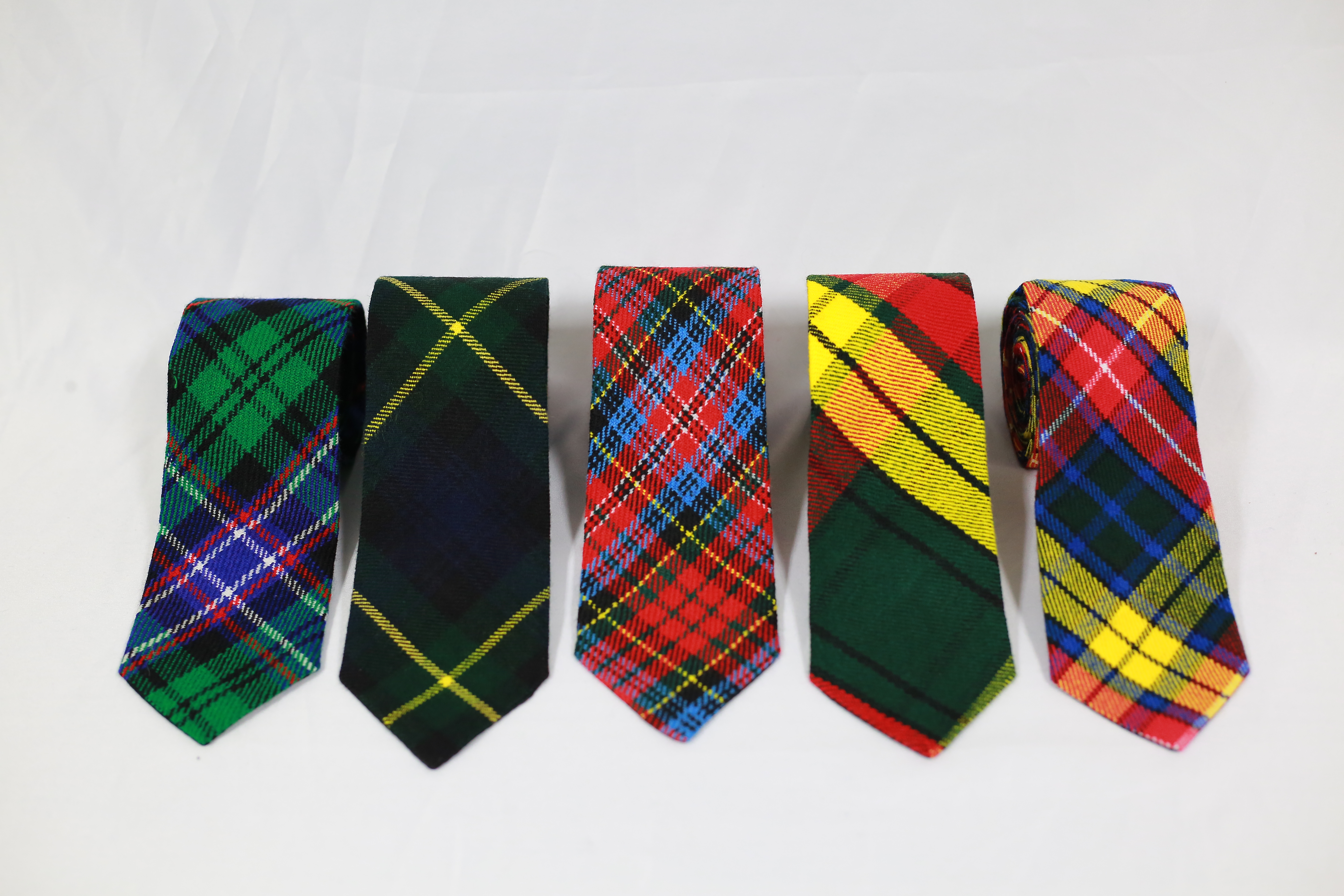 Matching Tartan Fly Plaid
The Graham Dress Fly Plaid was a large piece of cloth that goes over the left shoulder of the wearer. It is a simple square of cloth, typically 46" X 46", with fringed edges and a box pleat sewn in one corner.
Fly Plaid Brooch
Both stylish, beautifully crafted and totally functional, the Fly Plaid Brooch found here will make your kilt stand out with a bit of unique, personalized flair.
Graham Dress Tartan Skirt
You can also order a custom-made Graham Dress Tartan Skirt for your love. At Scottish Kilt, we are dedicated to provide you the opportunity to adorn your country's heritage wherever you go, letting you be specific by choosing the style of tartan that represents best your family or region.
Matching Tartan Flashes
Graham Dress Tartan Flashes which is perfect for any size of kilt hose.
Graham Dress Tartan Trouser or Trew
Take everything you love about tartan kilts and transform them into a more familiar pants style with the Graham Dress Tartan Trouser or Trew. These tartan trews fit like a pair of pants and come in your choice of tartan colors and patterns.
Matching Tartan Scarf
Graham Dress Tartan Scarf differs in weight and color from season to season but its prices remained in the normal range without compromising on class and quality that is the hallmark of purely Scottish traditional Tartan Scarfs.