Question: Where is the Armstrong clan from?
Answer: The Armstrong's were a fearsome warring Clan from Liddesdale of Scotland and England. The Armstrong surname is first recorded in 1235 when Adam Armstrong was pardoned at Carlisle for causing the death of another man.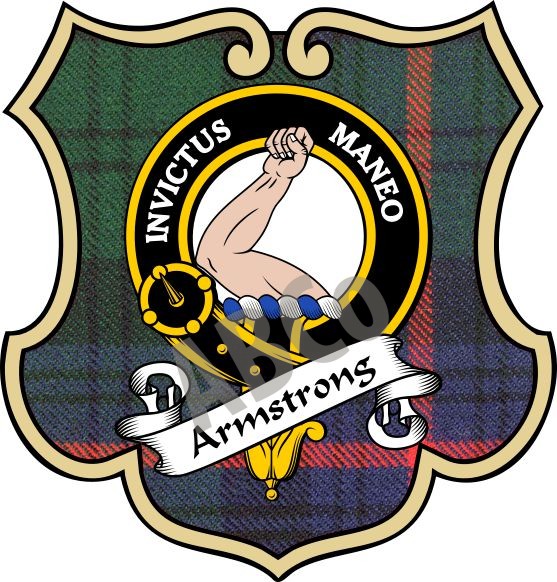 Question: Does Armstrong Tartan represent the clan of Neil Armstrong?
Answer: The Armstrong name is derived from a personal attribute " strength of arm. The Armstrong's were a fearsome warring Clan from Liddesdale and the debatable lands on the borders of Scotland and England. The Armstrong Tartan is mainly green and navy with a thick red stripe and thinner black stripes. Neil Armstrong famously took a piece of this tartan into space with him in 1969.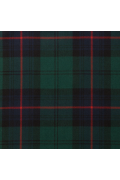 Question: From where I can find Armstrong Tartan Fabric?
Answer: When it comes to finding your own tartan to represent not only your Scottish heritage but also your personality. You can find Armstrong Tartan Fabric by the yard in a very low price which has a very astonishing print, colour or pattern, that you could prefer which allows you to create the perfect kilt and much more. These Tartan fabrics are made with the highest-quality acrylic wool and is about 54 inches wide in order to ensure that you are satisfied with the look and feel of each yard you purchase.
Question: What accessories should I get with Armstrong Tartan Kilt?
Answer: Carrying on the Scottish legacy of bravery, adventure and pride, we offer a wide range of Scottish kilts, skirts and other accessories. Stitched with love and dedication, customized to your comfort and desire, Scottish Kilts gives you the freedom to be a true representative of your Clan and proud Scots man. With this mission, Scottish Kilt is striving to provide you with a huge range of accessories in all possible tartans, Now you may order/select perfect matching accessories with your desired tartan. Like you may have Armstrong Modern Sporran, Armstrong Modern Tartan Purse, Armstrong Tartan Tie, Armstrong Modern Tartan Trouser or Trew, Armstrong Fly Plaid with Fly Plaid Brooch that'll help to tie your plaid, Armstrong Kilt Flashes which is perfect for any size of kilt hose. Moreover, you can also order custom made Armstrong Modern Tartan Skirt for your love. With a Scottish regal traditional neck-wears Armstrong Tartan Scarf for every season that goes according to the weather by enhancing your prominence and social status. In short, you can order anything in any size and length.