The Brown Watch Tartan, also called the "American Black Watch" or "Civilian Black Watch," was created in the early 1900s by Messrs J & D Paton of Tillicoultry, Scotland. It's a variation of the renowned Black Watch Tartan, known for its tan background instead of the traditional blue. Its exact origins are shrouded in mystery, but it's believed to have been tailored to satisfy an American customer's preference for a unique twist on the classic Black Watch design. This tartan exemplifies the enduring global appeal of Scottish craftsmanship and the art of tartan-making, transcending clan boundaries.

What makes the Brown Watch Tartan unique?
The uniqueness of the Brown Watch Tartan lies in its striking colors and sett pattern. Against a lush green backdrop, it features bold and commanding black and dust-colored stripes that crisscross the fabric, creating a visually captivating plaid design. It holds a special place in the world of tartans due to its distinct appearance and rich history. Unlike many tartans, the Brown Watch Tartan is open for all to wear, regardless of family ties, making it a "Universal" tartan. It boasts high-quality acrylic wool construction, a traditional pleated sett. This tartan seamlessly blends traditional Scottish design with a modern twist, making it a truly unique and stylish choice and that is its quality that sets it apart from the rest.
Is there any historical significance associated with the Brown Watch Tartan?
The Brown Watch Tartan, while lacking direct historical ties, embodies a fascinating blend of tradition and modernity. Originating in the early 20th century at the request of an American admirer of Scottish textiles, this variation of the Black Watch tartan bears a brown background instead of blue. Its popularity in the United States and Canada as a symbol of Scottish heritage speaks to its enduring charm. While it lacks specific clan associations, the Brown Watch Tartan pays homage to the Black Watch Tartan's storied military history, reflecting the transatlantic admiration for Scottish tradition and attire. It stands as a unique, timeless testament to the global appeal of Scottish culture.
Are there any usage restrictions for the Brown Watch Tartan?
The Brown Watch Tartan boasts a rich history and a distinctive design, and fortunately, there are absolutely no usage restrictions associated with it. This timeless tartan predates even the launch of The Scottish Register of Tartans, making it an exceptionally versatile and universally cherished choice for all who admire its unique heritage and aesthetic appeal. You're free to embrace its beauty and tradition without any limitations.
From Where Can I Find Brown Watch Tartan Fabric?
If you're on the hunt for Brown Watch Tartan Fabric, Scottish Kilt is your go-to source. They specialize in high-quality tartan textiles, including the coveted Brown Watch Tartan. What sets them apart is their deep commitment to preserving Scotland's heritage and craftsmanship, which they bring to life through their traditional weaving techniques. At Scottish Kilt, you'll find not only top-notch materials but also a rich tapestry of history woven into each fabric. So, your quest for Brown Watch Tartan Fabric ends here, where tradition, quality, and a touch of Scottish heritage come together to fulfill your textile needs with distinction.
How can Brown Watch Tartan be used in Clothing and Accessories?
Incorporating the Brown Watch Tartan into your clothing and accessories allows you to embrace a heritage-rich pattern with timeless allure. This versatile tartan can be elegantly woven into various attire and accent pieces, offering endless possibilities. Traditional kilts and trews pay homage to tradition, while contemporary jackets effortlessly fuse classic with modern aesthetics. Elevate your daily style with tasteful Brown Watch Tartan masks and ties, seamlessly infusing heritage into your everyday wear.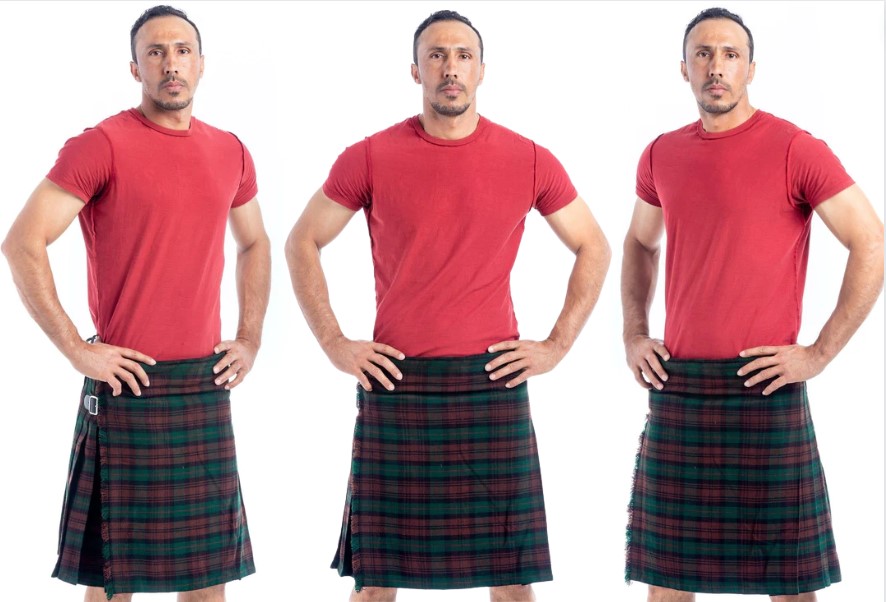 For formal occasions, consider sporrans and formal fly plaids, adding an authentic touch to your ensemble. Inject a touch of vibrancy with spirited tartan shorts for a playful twist. Celebrate significant moments with handfasting ribbons, symbolizing enduring tradition and love. By incorporating Brown Watch Tartan into your clothing and accessories, you can create a genuine and authentic expression of Scottish heritage, elevating your style with grace and significance.