Question: Where does the Ross clan come from?
Answer: Ross Clan takes its name from the Clan's lands in the beautiful. Clan Ross is a Highland Scottish clan first named as such by King Malcolm IV of Scotland in 1160. Ross Tartan displays red, green, and navy.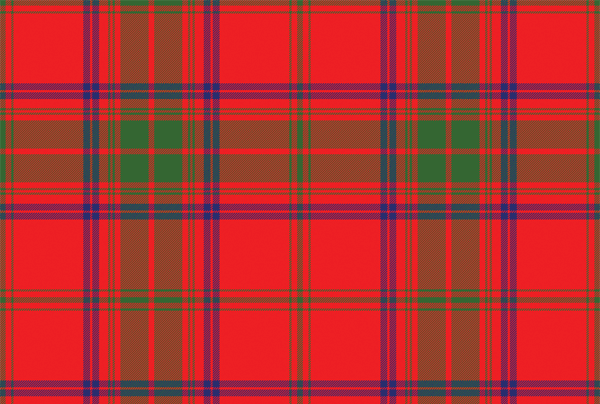 Question: What is the Ross clan tartan?
Ross Clan
The first chief of the Ross family to be recorded was Fearcher Mac an t-Sagirt ("Priest's Son" - in 1234 and he became Ross' first Earl, as he was recognized by King Alexander II of Scotland. The Ross family fought for Robert the Bruce against the British during the Scottish Independence War, but supported the State forces during the 18th-century revolt of Jacobite. They also fought a bloody conflict with the MacKay faction in the 15th century.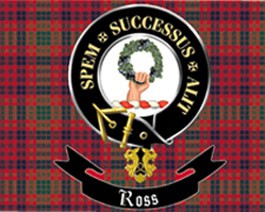 The Ross family motto is "Spem successus alit" (Success gives hope) and clan crest is the hand that holds laurel flowers.
Clan Ross takes its name from the old Celtic word, "ros" meaning promontory of land. Such a name aptly describes the long narrow narrow strip of land that separates Moray Firth from Dornoch Firth northeast Scotland. Firth is a Scottish word meaning a place of a river or other open water body and it was a peninsula or "ros" between the Moray coast and Dornoch Firths where the Ross family was founded in the 12th century and from there. a family name.
Most of the largest settlements were on or near the east coast and included Dingwall, which was the headquarters of the Ross family and the former regional town, as well as the small areas of Cromarty, Fortrose and Tain, where the family had an influence on his life. . These lands were originally part of Macbeth's Moray empire, but later King Malcolm IV, who ruled from 1153 to 1165, converted the peninsula between Moray and Dornoch Firths, including the area around the small Cromarty Firth into a separate area, which he provided. over Malcolm MacHeth. When Malcolm died batchelor and was succeeded by his brother William the Lion, MacHeth rebelled against the new King and was thus stripped of his territories.
When the son of King William I succeeded him as King Alexander II in 1214, he was soon provoked by another revolt in the northern part of his empire and marched to end this rebellion by his Scottish rival, Donald Bane. At the event the king was given great support by Clan Ross chief, Searchar Mac an t 'Sagairt. When the revolt was over, King Alexander recalled the help he had received from Fearchar Mac an t-Sagairt, the O'Beolains heir to Tara's Irish royal house, who were also Applecross' gene commanders in Ross and Cromarty. in 1234 he officially made Ross's Earl. The new Earl could trace his ancestry to King Niall and was the custodian of the Abbey of Applecross, founded by St. Yeirubha in 673.
"There is now nothing left of the abbey, except for a few carved stones, preserved in the church of the present 19th century".
The sanctity of Fearchar's character, Earl Ross first can be judged however by establishing another abbey in the village of Fearn, located between Nigg and Tarbat Ness on the peninsula between Dornoch and Cromarty Firths. The original abbey temple was badly damaged in 1742, when heavy snowfall caused the roof to collapse, and sadly forty-four worshipers, including several members of the Ross Clan, were killed. The remainder of the abbey church was placed in the parish church.
Another indication of Ross's first religious identity was that his family was also known as Clan An drias. Andrias is associated with the followers of the Scottish patron saint, St. Andrew. His son William followed the earl. Just before he took office, at the time of his revolt, his son, also known as William, was captured and abducted. He was rescued with the help of Clan Munroe members, who were awarded land titles and have since become Clan Ross' strong allies.
Question: Who can wear Ross Tartan Kilt?
Answer: A number of famous tartans are recognized universally - ones that anyone can wear, regardless of family traditions. There is no rule of law regarding which tartan one may wear. Anyone can wear almost any tartan, usually, there are no restrictions on wearing Ross Tartan Kilt even if some patterns are known as 'restricted'. You may want a tartan that honors your Scottish heritage.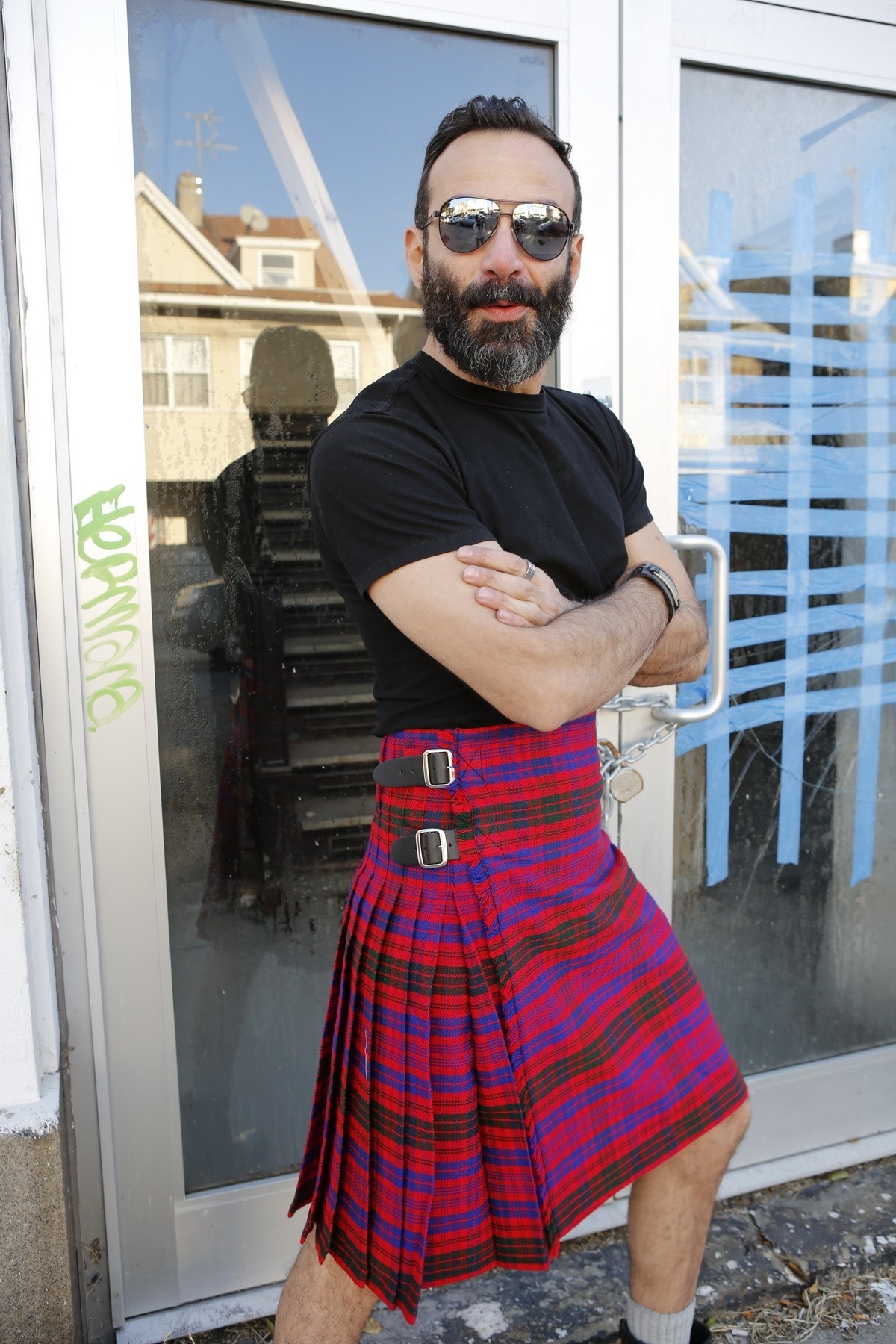 We offer a huge selection of Tartan Kilts in 1400 different Tartans that will allow you to show off your Scottish heritage. So, you can enjoy your Kilts in beautiful designs & styles.
Question: From where I can Find Ross Tartan Fabric?
Answer: Blue & green lines make this tartan very attractive. This tartan's pattern with a red background makes your attire more decent & elegant. Now you can enjoy your kilt, jackets, and other wardrobes by this beautiful tartan fabric. Because we are offering Ross Tartan Fabric at a very reasonable price. Just place your order as per the required yards and get it at your doorstep.
Question: What accessories should I get with Ross Tartan Kilt?
Answer: Carrying on the Scottish legacy of bravery, adventure, and pride, we offer a wide range of Scottish kilts, skirts, and other Kilt Accessories. Stitched with love and dedication, customized to your comfort and desire, Scottish Kilts gives you the freedom to be a true representative of your Clan and proud Scots man. With this mission, Scottish Kilt is striving to provide you with a huge range of accessories in all possible tartans, Now you may order/select perfect matching accessories with your desired tartan. Like you may have:
Matching Tartan Sporran
The Ross Modern Sporran from Scottish Kilt provides you with an immense choice of style and occasion.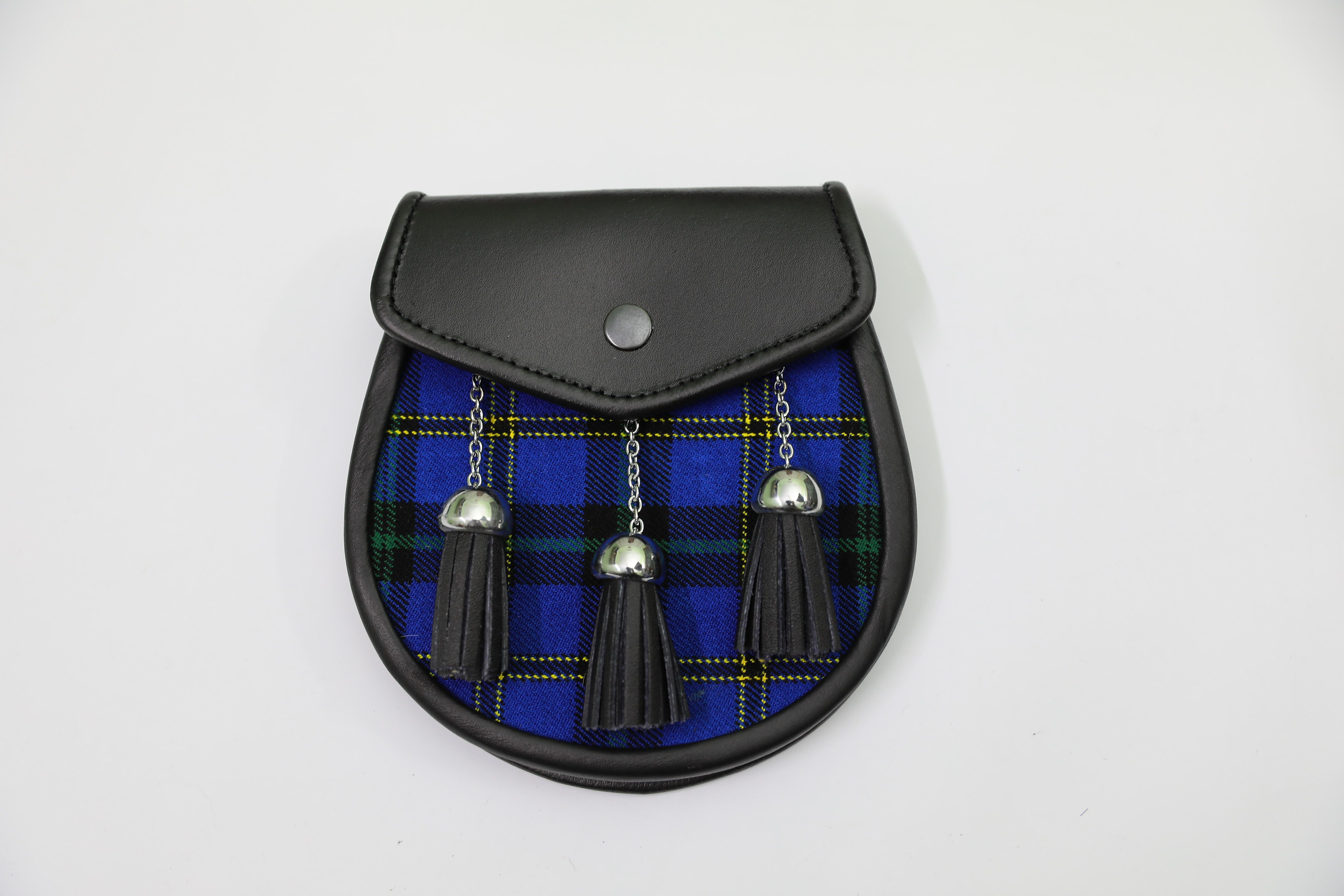 Matching Tartan Purse, Wallet & Handbags
The Ross Tartan Purse from Scottish Kilt is designed to hold all of your important financial necessities with plenty of space inside for credit cards, debit cards, identification cards, and more.
Matching Tartan Neck Tie & Bow Tie
The Ross Tartan Tie from Scottish Kilt provides a stylish addition to any outfit. Our ties are available in a variety of tartans designs, meaning you're sure to find the perfect one for you.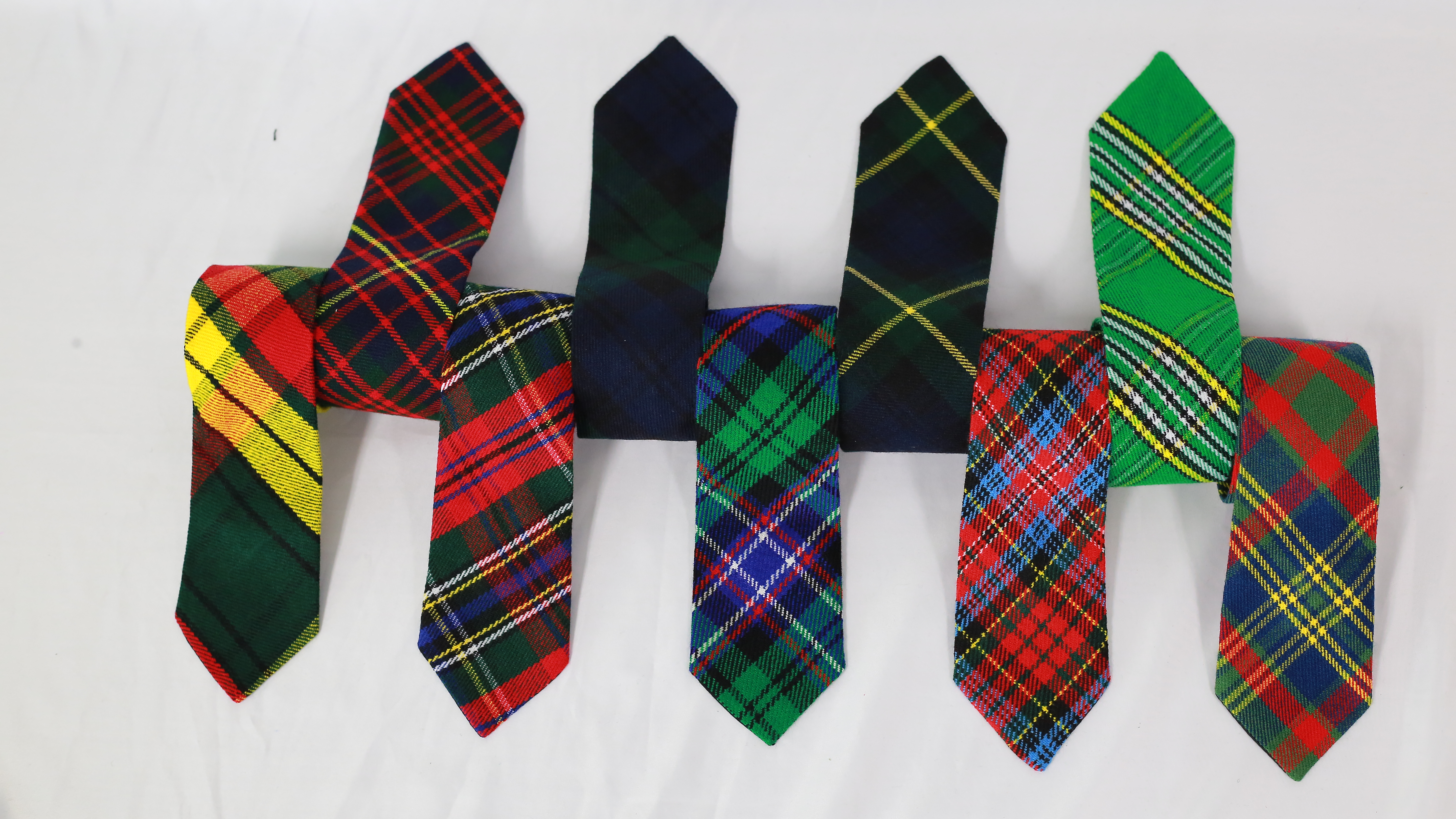 Matching Tartan Fly Plaid
The Ross Modern Fly Plaid was a large piece of cloth that goes over the left shoulder of the wearer. It is a simple square of cloth, typically 46" X 46", with fringed edges and a box pleat sewn in one corner.
Matching Tartan Kilt Flashes
Ross Modern Flashes which is perfect for any size of kilt hose. Our kilt flashes consist of a wide selection of different tartan styles for you to choose from the darkest of blacks to more than 1400+ tartans.
Fly Plaid Brooch
Both stylish, beautifully crafted, and totally functional, the Fly Plaid Brooch found here will make your kilt stand out with a bit of unique, personalized flair.
Ross Tartan Skirt
You can also order a custom-made Ross Tartan Skirt for your love. At Scottish Kilt, we are dedicated to providing you the opportunity to adorn your country's heritage wherever you go, letting you be specific by choosing the style of tartan that represents best your family or region.
Ross Modern Trouser or Trew
Take everything you love about tartan kilts and transform them into a more familiar pants style with the Ross Tartan Trouser or Trew. These tartan trews fit like a pair of pants and come in your choice of tartan colors and patterns.
Matching Tartan Scarf
Ross Tartan Scarf differs in weight and color from season to season but its prices remained in the normal range without compromising on class and quality that is the hallmark of purely Scottish traditional Tartan Scarfs.