Yes, they have one, known as the "Leatherneck" tartan, which is named after the nickname "leatherneck" given to U.S. Marines due to the historical leather neckpiece that was once part of their uniform. The clan motto "Semper Fidelis," which translates to "Always faithful" or "Always loyal," reflects the core values of the Marine Corps.

Who designed the US Marine Corps Tartan?
The US Marine Corps Tartan was designed collaboratively by Bob Hall from Tallahassee, USA and Ruraidh MacLeod from Auchtermuchty, a member of the Scottish Tartans Society. This unique tartan embodies the rich heritage of both nations, symbolizing the values of honor and commitment shared by the United States and Scotland.
What is the significance of the US Marine Corps Tartan?
The US Marine Corps Tartan holds historical and symbolic significance. It is designed to honor and represent the heritage, values and traditions of the United States Marine Corps. The tartan's colors and patterns are carefully chosen to reflect the Marines' commitment, courage and patriotism.
What is a famous Marine saying?
The renowned Marine motto, expressed in Latin as "Semper Fidelis," translates to "Forever Loyal." It encapsulates the steadfast commitment of every Marine to excel in battles, contribute to the progress of our nation, and stand sincerely by the side of fellow Marines in the heat of combat.
How was the US Marine Corps Tartan designed? Incorporating color & appearance?
The US Marine Corps Tartan was meticulously designed through a collaborative effort between tartan designers and Marine Corps representatives, combining historical significance with modern identity. This intricate process resulted in a design that masterfully integrates colors and patterns to encapsulate the Corps' values and legacy. This pattern serves as a visual narrative that chronicles the Marine Corps' journey, interweaving its past with its contemporary identity. The meticulous assignment of thread counts to each color is more than an aesthetic consideration, it symbolizes the threads of history converging to create the Corps' enduring legacy. The collaboration between designers and Marine Corps representatives ensures that the tartan stands as a testament to the Marine Corps' rich heritage and unwavering commitment to the nation. While Incorporating the colors green, blue, yellow and red.
Why do Marines wear kilts?
Because some folks have thought that wearing kilts could bring certain benefits to soldiers. They believed kilts might stop a foot condition called trench foot and also keep the upper body warmer since kilts are made of thick wool and worn high up. Additionally, they felt kilts could help soldiers stay dry when in trenches. But it's worth knowing that this idea is not universally agreed upon. Many modern armies prefer uniforms that are comfortable and practical for fighting. So, while the idea of great kilt having advantages exists, it's not the usual choice for most soldiers.
Can anyone wear the US Marine Corps Tartan?
Yes, the US Marine Corps Tartan is available for public use and can be worn by anyone who wishes to show support for the Marine Corps or connect with its values. It is commonly used in various products like clothing, accessories and home decor items. Individuals who have a connection to the Marine Corps, whether through service or family ties, often choose to wear the tartan to express their pride.
From where I can find US Marine Corps Tartan Fabric?
Explore a wide range of US Marine Corps Fabric at Scottish Kilt. Our collection showcases the iconic US Marine Corps Tartan in various forms, allowing you to incorporate this distinctive pattern into your projects. From crafting military-inspired clothing to creating unique accessories, our selection of authentic US Marine Corps Tartan Fabric captures the essence of this revered design.
What accessories should I get with the US Marine Corps Tartan?
When considering accessories to complement the US Marine Corps Tartan, our selection caters to a variety of preferences and needs. Designed to honor the spirit of the Marine Corps, our range spans across different styles and age groups. Scotland Shop offers tartan trews and outfits that proudly feature the iconic US Marine Corps Tartan pattern. Our commitment to providing a comprehensive ensemble extends to accessories as well. From classic ties to elegant tartan masks.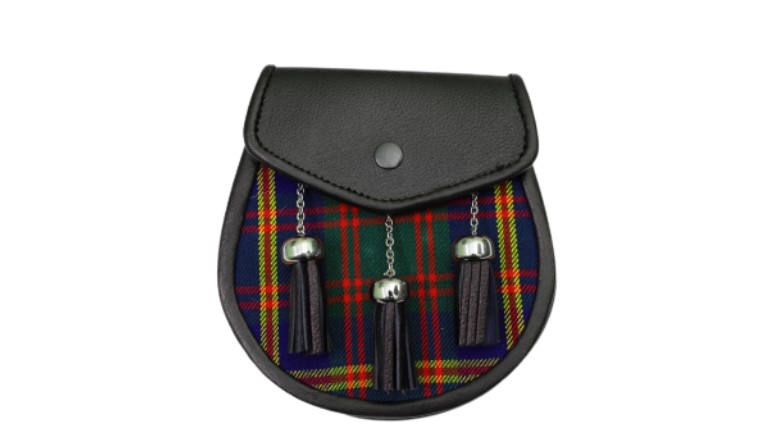 Even if you're looking to complete your attire with a touch of authenticity, we present sporrans, fly plaids and handfasting ribbons for special occasions. For a more casual yet spirited look, our range includes tartan shorts that exude Marine Corps heritage. Not only do we offer accessories for personal adornment, but we also extend our assortment to enrich your surroundings. Our plaid blankets and pillows provide a distinctive touch to your living spaces.