Question: How to clean Tartan Cushion?
Answer: First remove any solid dust from Tartan Cushion by scooping then damp any clean cloth into cooler water. Dab strain on the cushion by this cloth. Some stains need to be directly washed so wash them directly. So repeat this procedure until it gets completely clean.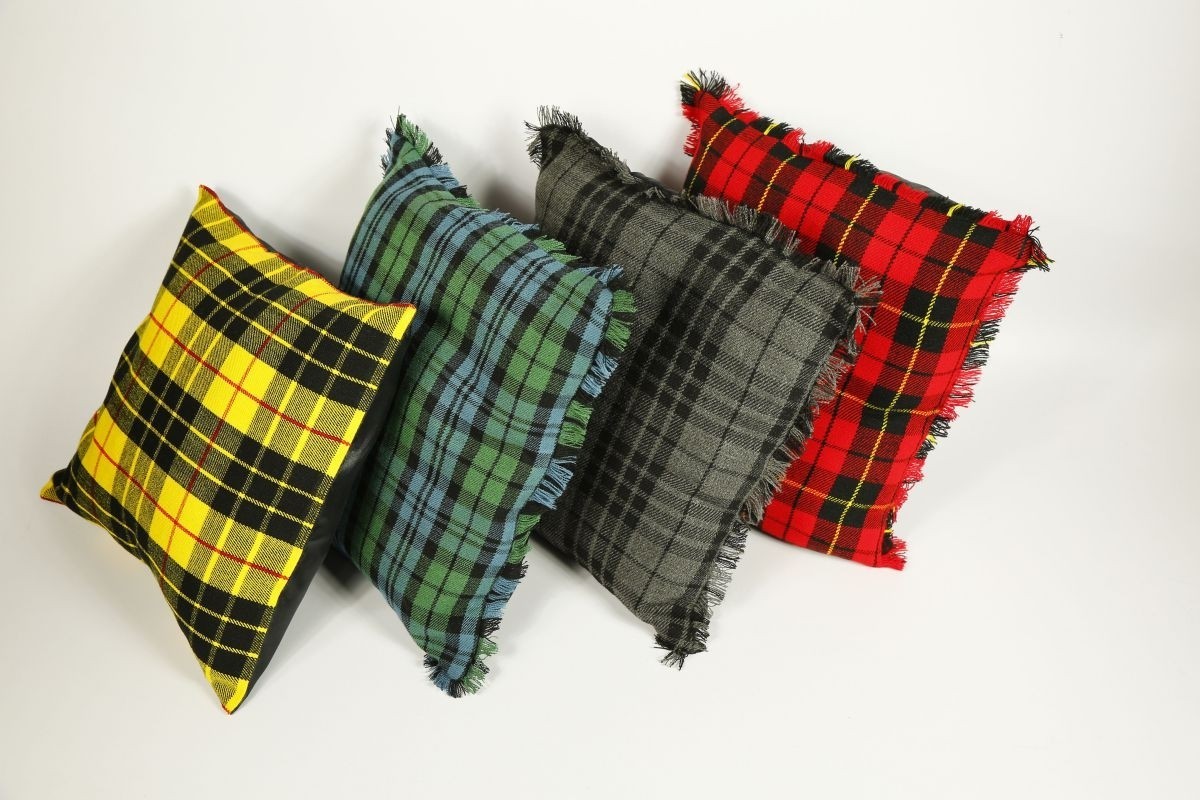 Question: How to prevent Tartan Cushions from sliding?
Answer: To avoid Tartan Cushion from Sliding. You should use non-slip rubber pads to prevent their movement. It will help to keep Tartan Cushion at fix place.
Question: How many types of Tartan Cushions can I get?
Answer: Cushions are one of the important accessories when it comes to decorating your room, Sofa & bed. Tartan plaid cushion enhances the beauty of your residence in a very elegant way. Because it demonstrates your style and devotion to your culture in your house. You can make this possible by a huge collection of tartan cushions available at Scottish kilt. We offer you beautiful collection tartan cushion-like Gray Hamilton Tartan Cushion, Wallace Tartan Cushion, Rourke Frew Tartan Cushion, Brown watch tartan cushion, Macleod Of Lewis Tartan Cushion, Weathered Tartan Cushion, Black Watch Tartan Cushion, Campbell Tartan Cushion. The stuff inside these cushions makes it very relaxed & comfortable when you're using them. You can choose from 200+ tartan for your cushion. That must suit your tastes & fit for decoration.