Question: Where does the name Gow come from?
Gow is a Scottish name derived from the Gaelic gobha, meaning 'smith'. The name is represented in Scottish Gaelic as Gobha. It is a famous clan in Scotland with its own tartan known as Gow Tartan.

We offer a huge selection of Tartan Kilts in 1400 different Tartans that will allow you to show off your Scottish heritage. So, you can enjoy your Kilts in beautiful designs & styles.
Question: From where I can find Gow Tartan Fabric?
Answer: Green & blue tones with red lines make this tartan very attractive. This tartan's pattern makes your attire more decent & elegant. Now you can enjoy your kilt, jackets and other wardrobes by this beautiful tartan fabric. Because we are offering Gow Clan Tartan Fabric at a very reasonable price. Just place your order as per the required yards and get it at your doorstep.
Question: What accessories should I get with Gow Tartan Kilt?
Answer: Carrying on the Scottish legacy of bravery, adventure, and pride, we offer a wide range of Scottish kilts, skirts, and other Kilt accessories. Stitched with love and dedication, customized to your comfort and desire, Scottish Kilts gives you the freedom to be a true representative of your Clan and proud Scots man.
With this mission, Scottish Kilt is striving to provide you with a huge range of accessories in all possible tartans, Now you may order/select perfect matching accessories with your desired tartan. Like you may have:
Matching Tartan Sporran
The Gow Tartan Sporran from Scottish Kilt provides you with the immense choice of style and occasion.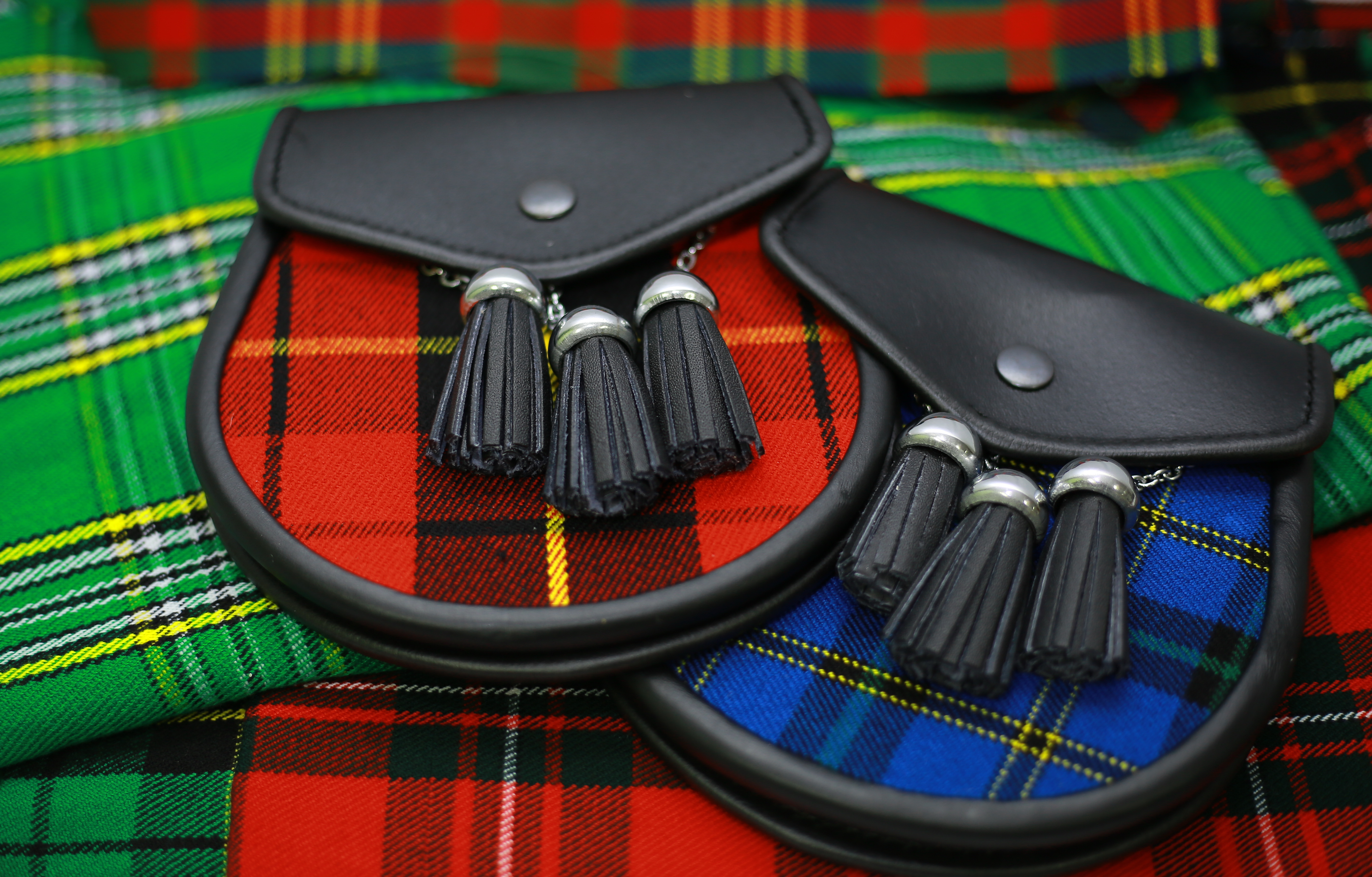 Matching Tartan Purse, Wallet & Handbags
The Gow Tartan Purse from Scottish Kilt are designed to hold all of your important financial necessities with plenty of space inside for credit cards, debit cards, identification cards, and more.
Matching Tartan Neck Tie & Bow Tie
The Gow Clan Tartan Tie from Scottish Kilt provide a stylish addition to any outfit. Our ties are available in a variety of tartans designs, meaning you're sure to find the perfect one for you.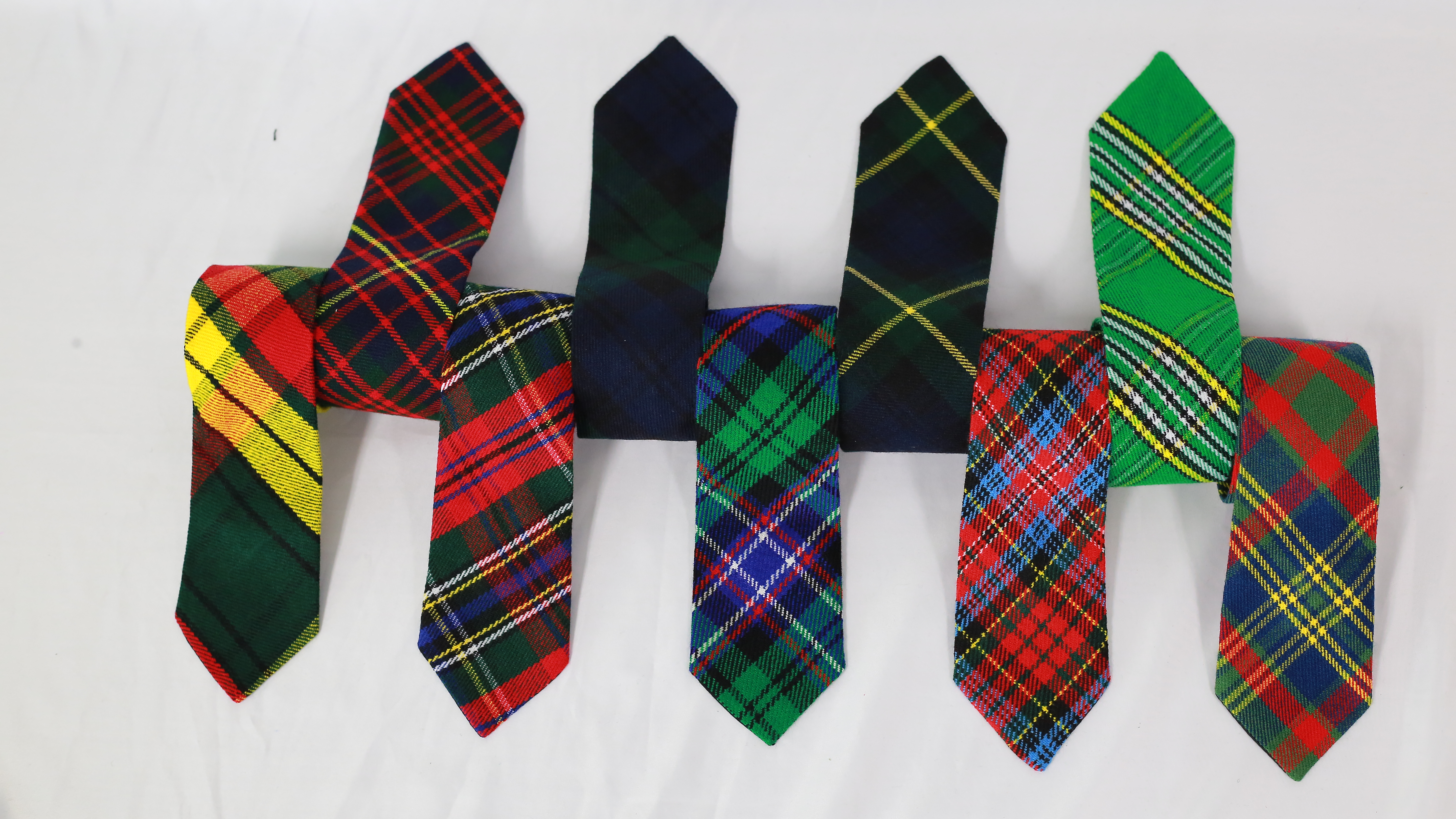 Matching Tartan Fly Plaid
The Gow Tartan Fly Plaid was a large piece of cloth that goes over the left shoulder of the wearer. It is a simple square of cloth, typically 46" X 46", with fringed edges and a box pleat sewn in one corner.
Matching Tartan Kilt Flashes
Gow Tartan Flashes which is perfect for any size of kilt hose. Our kilt flashes consist of a wide selection of different tartan styles for you to choose from the darkest of blacks to more than 1400+ tartans.
Fly Plaid Brooch
Both stylish, beautifully crafted and totally functional, the Fly Plaid Brooch found here will make your kilt stand out with a bit of unique, personalized flair.
Gow Modern Skirt
You can also order custom made Gow Modern Skirt for your love. At Scottish Kilt, we are dedicated to provide you the opportunity to adorn your country's heritage wherever you go, letting you to be specific by choosing the style of tartan that represents best your family or region.
Gow Clan Trouser or Trew
Take everything you love about tartan kilts and transform them into a more familiar pants style with the Gow Tartan Trouser or Trew. These tartan trews fit like a pair of pants and come in your choice of tartan colors and patterns.
Matching Tartan
Scarf
Gow Clan Tartan Scarf differs in weight and color from season to season but its prices remained in the normal range without compromising on class and quality that is the hallmark of purely Scottish traditional Tartan Scarfs.