Question: How to tie ghillie brogues?
Answer: The laces are pulled tight & hold the end of laces. Twist them five times around each other. That makes a nice column in front of your shoe. Now snuggle up to your laces & go around the back of the leg and tie a half knot in the back & bring them back around front. Make another half knock few inches above & pair of bunny ears. Pull the laces up & snug them again. Now you're done with it.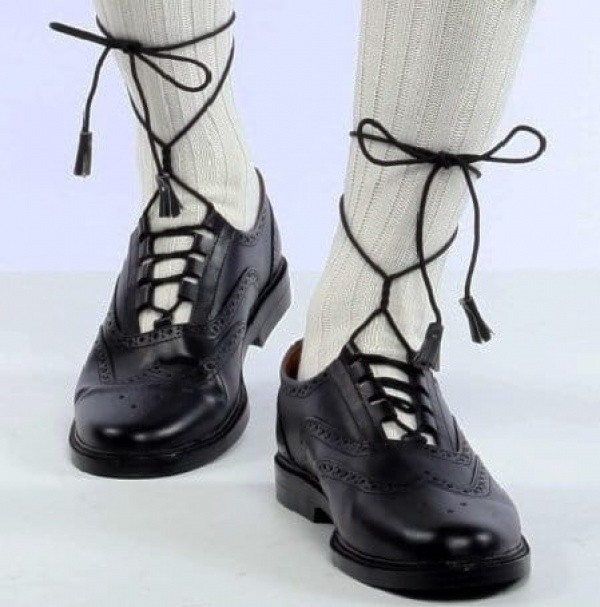 Question: How flexible are Genuine Leather Traditional Pride Ghillie Brogues from Kilt?
Answer: Genuine Leather Traditional Pride Ghillie Brogues are made of soft, smooth flexible leather for extreme comfort. So It is the perfect shoe with any kilt. This makes your personality more magnificent and elegant. It also provides you luxury with design at any event.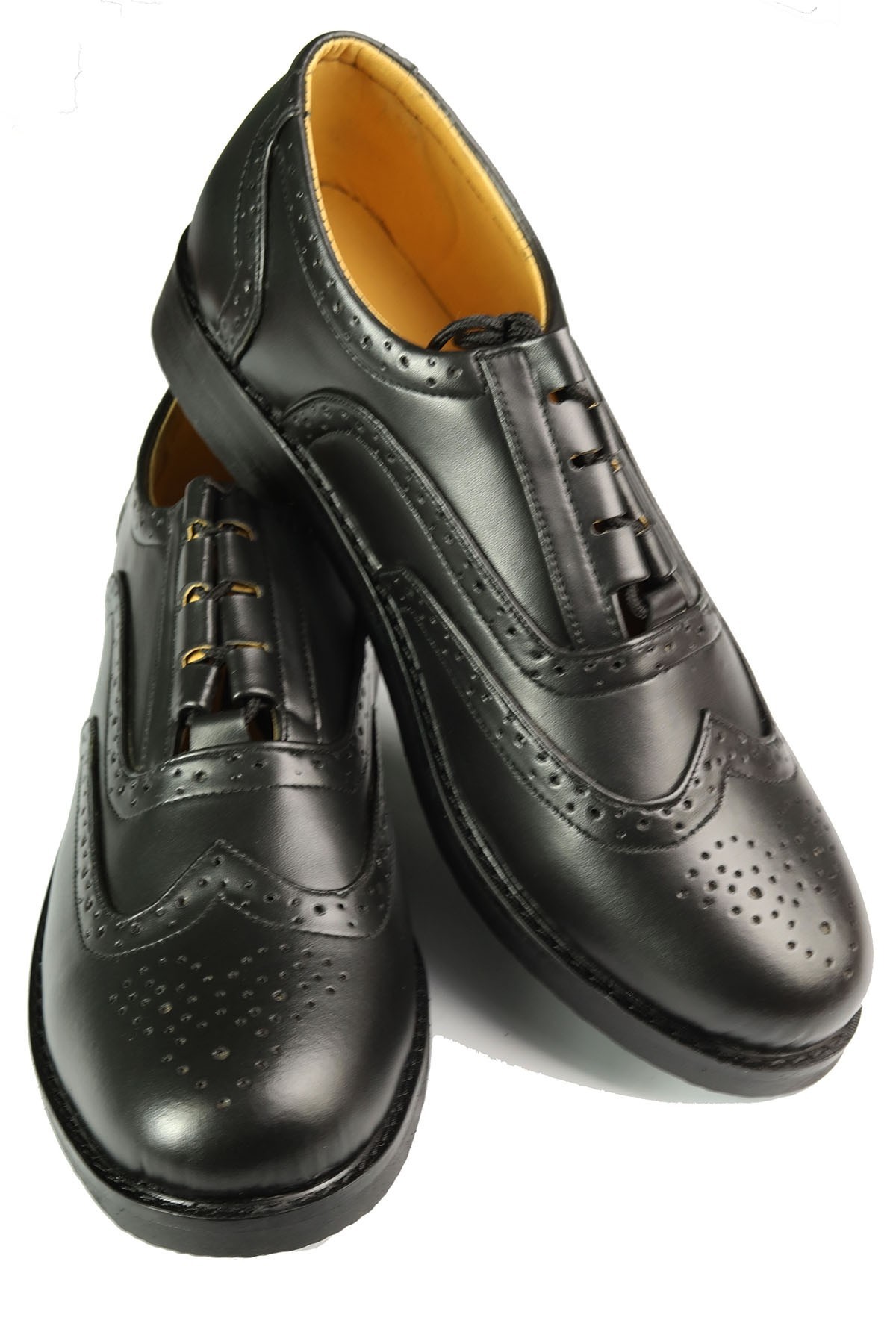 Question: What kind of Oxford shoes do I get?
Answer: A true Gentleman look is incomplete without a good pair of Oxford shoes. That's why we pay attention to complete your kilt outfit with the best oxford shoes. Most in-style and high-quality shoes make your kilt appearance more elegant and attractive. We offer you traditional oxford designed Genuine Leather Traditional Pride Ghillie Brogues and Genuine Leather Scottish Pride Brown Ghillie Brogues. These are crafted by 100% pure leather and makes your feet highly comfortable & relaxed.