A fly plaid is a piece of fabric, woven in tartan, that is worn over the shoulder as part of a traditional Scottish kilt outfit. It is typically made of 100% pure acrylic wool, but can also be made from other materials such as cashmere, tweed, or linen. The fly plaid is usually about 5 feet long and 2 feet wide, and it is often decorated with a fringe or tassels. The fly plaid is worn over the left shoulder and secured in place with a plaid brooch. The plaid brooch is usually made of silver or gold, and it often features the wearer's clan crest. The fly plaid can also be worn draped over the back, or it can be wrapped around the waist.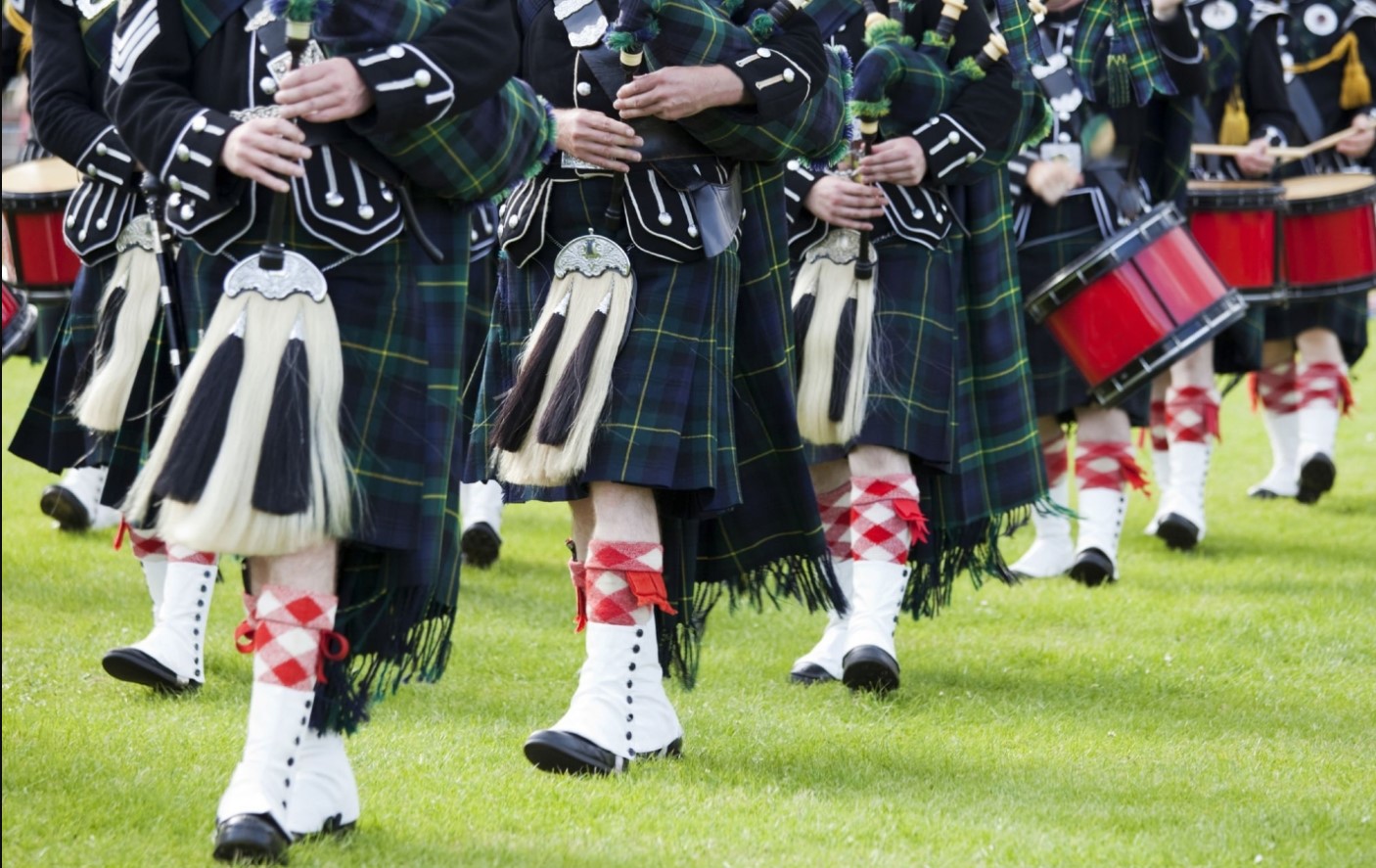 What is the history of the fly plaid?
The fly plaid is a Scottish garment that originated from the Féileadh Mòr (Great Plaid) in the 16th century. It is a piece of fabric worn over the shoulder as part of a highland dress. The fly plaid replaced the upper half of the Great Plaid when the plaid kilt was introduced in the 18th century. It is typically worn in the same tartan as the kilt and measures about 1 meter (39 inches) square.
How & when should one wear a Fly Plaid?
The Fly Plaid should be worn by draping it over the left shoulder. It's a formal accessory that adds tradition and elegance to your attire. It's typically worn during formal events or occasions where you want to make a statement.
Can you wear a fly plaid with
scottish pants

?

Yes, you can definitely wear a Fly Plaid with trews. The Fly Plaid is a versatile accessory that can complement various styles of Highland dress. When wearing scottish pants, you would drape the Fly Plaid over the left shoulder, similar to how it's worn with a kilt. This combination offers a sophisticated and traditional look that pays homage to Scottish heritage. The Fly Plaid's rich history and texture, along with its range of tartan options, make it a suitable addition to trews-based ensembles.
Can you wear a fly plaid without a kilt jacket?
Certainly, you can wear a Fly Plaid without a kilt jacket. The Fly Plaid itself adds a touch of elegance and tradition to your attire. While wearing it with a kilt jacket is a classic formal look, draping the Fly Plaid over your left shoulder without a jacket can create a more relaxed yet sophisticated appearance. This style allows the plaid's design and texture to stand out, showcasing the craftsmanship of the accessory. It's a versatile choice for events where you want to maintain a sense of tradition while also embracing a slightly less formal approach. Whether paired with a jacket or worn on its own, the Fly Plaid adds a unique and refined touch to your ensemble.
In How Many Tartans Can We Get Our Fly Plaid?
You can choose from over 1400+ scottish plaid fabric for your Fly Plaid. This extensive selection allows you to find a tartan that resonates with your heritage or personal style. Whether you prefer classic tartans like Royal Stewart or more unique patterns, there's a wide range of options available to match your preferences.