Question: How to lace a Jacobite Shirt?
Answer: The neckline of the Jacobite Shirt is fastened with leather lace through its eyelets. Its laces are fastened in beautiful patterns so that These laces give an amazing look to your wardrobe.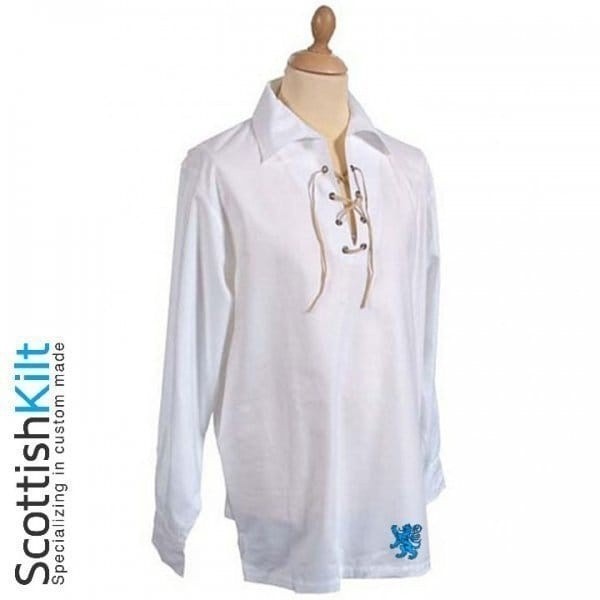 Question: What kind of pants with the Jacobite shirt?
Answer: You can wear any kind of pent and trousers with Jacobite Ghillie Shirts but Tartan Kilts & Tartan trews look nice with it. That creates a historical connection with each other.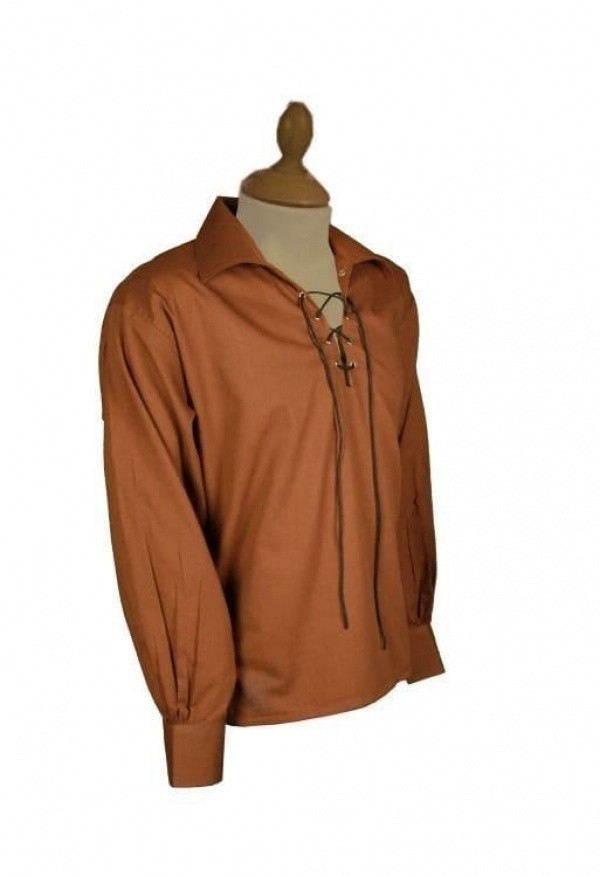 Question: What material is best for making a Jacobite shirt?
Answer: This Jacobite Shirt is made from a poly-cotton blend. This fabric provides the breathability of cotton but with the wrinkle-resistance of polyester to make the shirt as easy as possible to care for between wears.
Question: How many types of Jacobite Ghillie Shirt can I get?
Answer: Ghillie Shirts are considered as one of the most important kilt accessories. It is known as a traditional shirt of highlander. Because it makes your kilt outfit more classy and traditional.
Jacobite Shirt
Jacobite Shirt has incredible lacing style with lightweight stuff that keeps you cool.
Formal Dress Wedding Shirt
Formal Dress Wedding Shirt is an amazing fully casual dress for formal events like wedding & office.
Deluxe Ghillie Shirt
Deluxe Ghillie Shirt is a fantastic traditional shirt with an astonishing touch of tartan. These are entirely made to measure & you can custom your desired fitting accordingly.