Question: What is special about carpenter Utility Kilt?
Answer: For a Hardworking man, Carpenter Utility Kilt is the best option. It is a kind of workman's kilt where Toolbox is said to be a handy and elegant measuring tool kit. In which there are two cargo pockets on either side and two slash pockets that give you enough storage to keep your stuff and belongings safe. It features a retractable side hammer loop that lets you hold almost everything from a ball-peen hammer to a DEWALT Cordless Drill. This kilt offers an amazing comfort level and lets you wear it for the whole day without getting irritated. It is completely made to measure, you can ensure that your kilt fits perfectly no matter your size by choosing your correct measurements.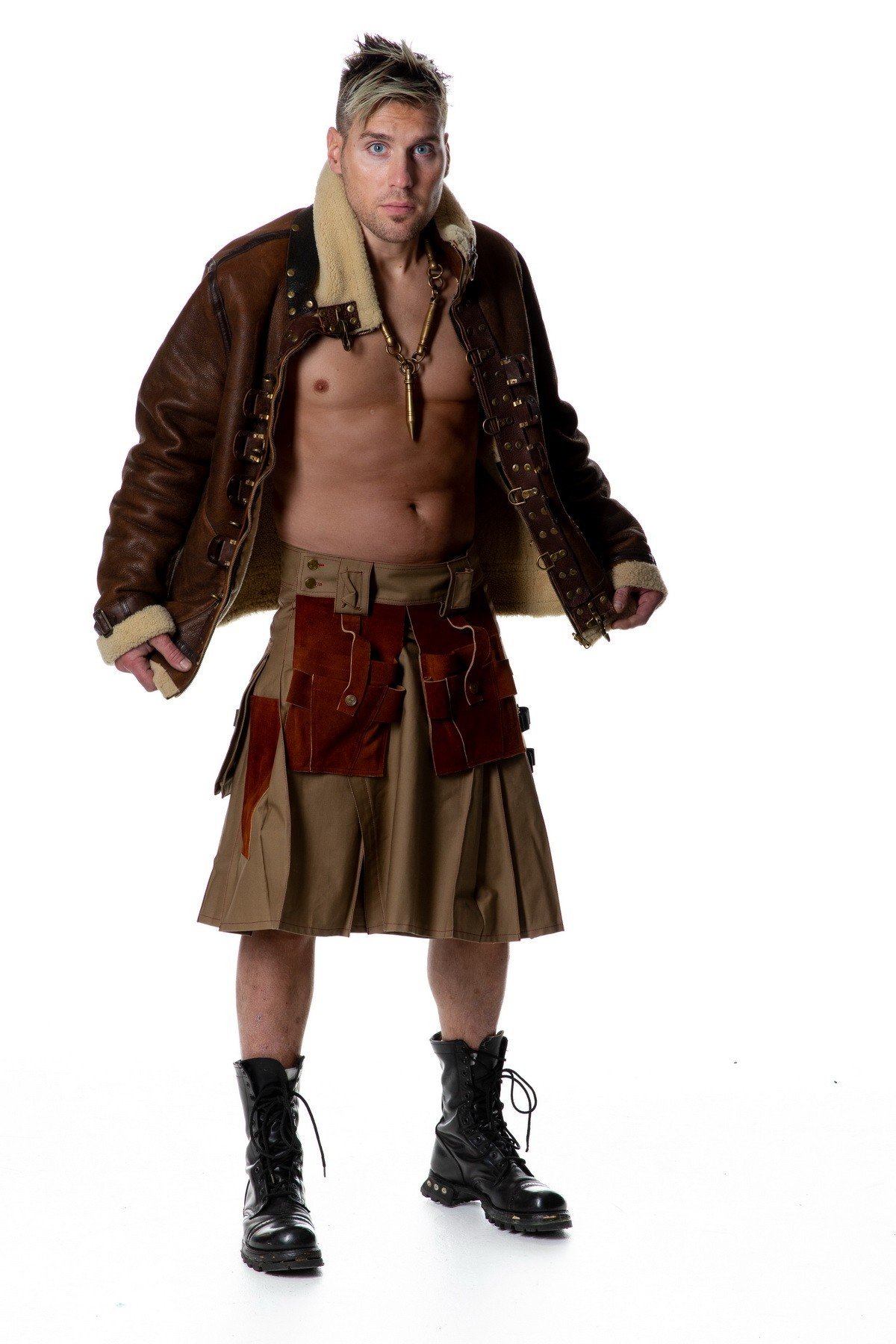 Question: Can carpenters wear any kilt?
Answer: Carpenters wear any Kilt for their work because there's nothing better than wearing a kilt on a breezy day with sawdust flying. Mostly say that Utility Kilt is a workwear uniform that they very during rough and tough situations. Its cotton fabric helps them to stay active and the side pockets are to keep their belongings during work.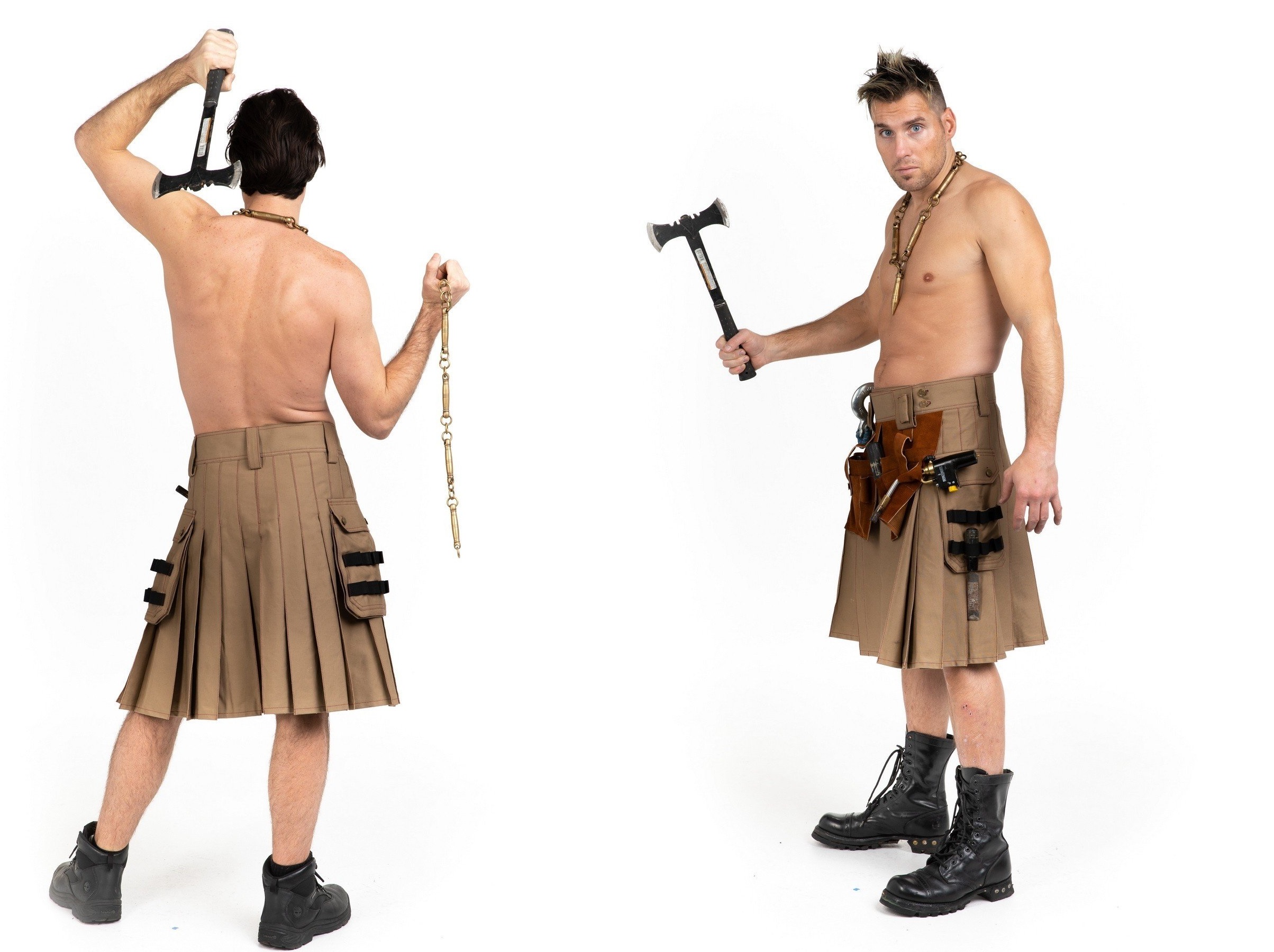 Question: Is a utility-style kilt better than a normal tool belt?
Answer: Yes, Carpenter Utility Kilt is much better than a normal tool belt. It gives you an option to place your instrument in the special design tool holder. You can place your tools in the given loops and special pockets. As compared to a normal tool belt, It gives you a comfortable feel and you don't irritate during your work.
Question: How to dress professionally as a handyman?
Answer: As a handyman, you should wear a Carpenter's Pro Utility Tool Kilt. You feel comfortable during work in this dress. This kilt will support you by organizing your working tools beautifully. You can easily concentrate on your work by wearing this kilt.
Question: How to dress up as a construction worker?
Answer: You should wear a Carpenter Utility Tool Kilt as a construction worker. It will help to arrange your tools and you can easily access them when needed. This kilt keeps your temperature down during tough jobs. The soft fabric gives you a comfortable feel. It is the perfect choice for you.
Question: What to wear with a Utility Kilt?
Answer: Every Utility Kilt has a beautiful collection of different Accessories that helps you to make your wardrobe more attractive & comfortable. You may wear a Sporran and warm color Tie with a Jacket. Kilt Pins, Belts and buckles can be worn but most utility kilts can be worn simply. Utility kilts are multi-functional and there are fancy pockets, chains, hooks are available, so you can save your money. You can wear a T-shirt, polo shirt or Jacobite Shirt. With a utility kilt, you can wear footwear like Oxford Shoes with Kilt Hose. Utility kilt gives you a stylish look you can wear casually or wear at gatherings.