Question: Is there any utility kilt with two-tone color or multi-color?
Answer: Yes, there is a Two-Toned Utility Kilt White and Blue. In which one is Blue and white that features L-shaped line patterns of blue color on white utility fabric. It is made up of 100% Cotton. This utility kilt features plenty of pocket space for you to use, which lets you store your important belongings in place.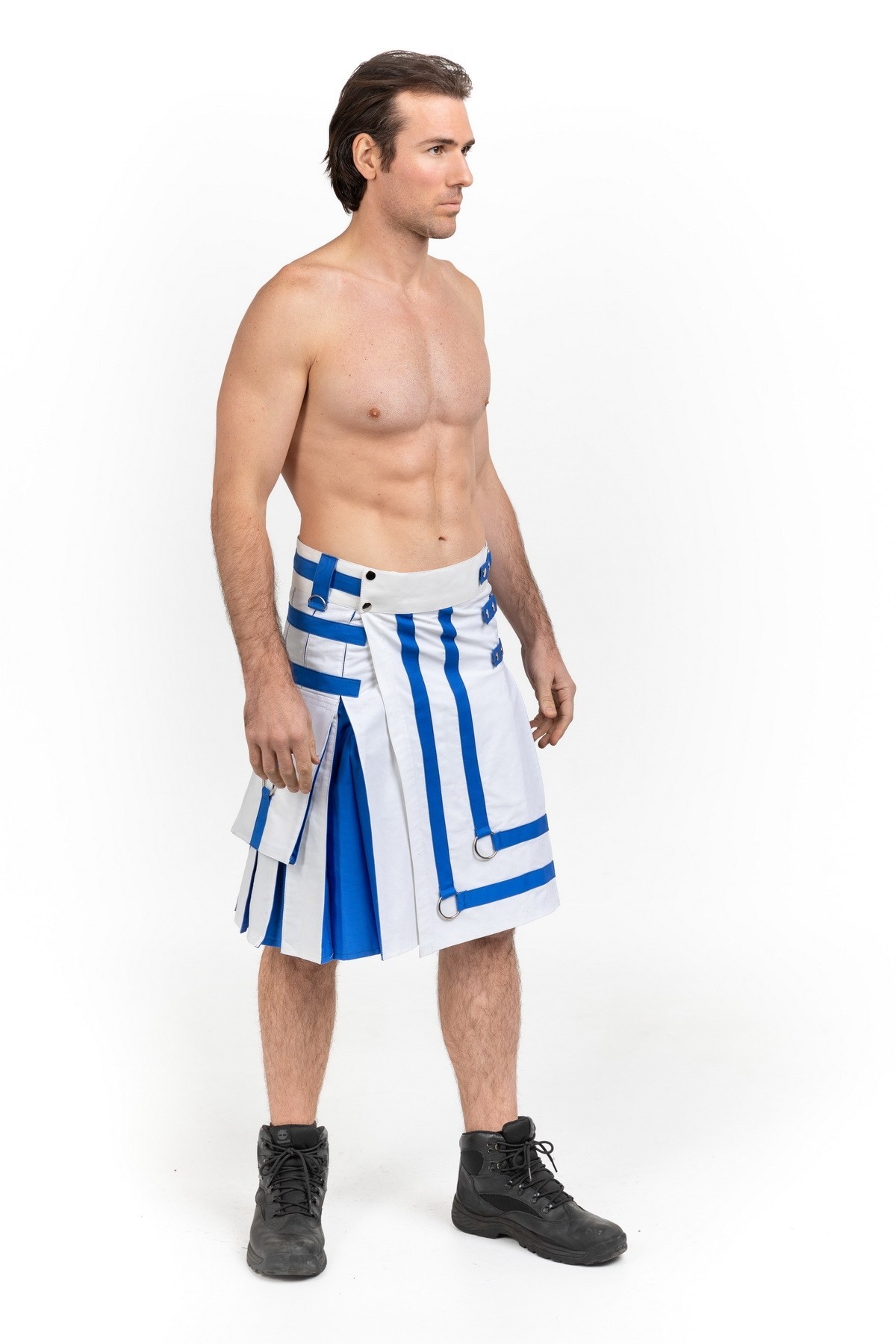 Question: How can I buy multi color kilts?
Answer: We are offering you Two Toned Utility Kilt White and Blue. This kilt has a white color in the base and blue beautiful L-shape.patterns. The color combination makes this kilt a special outfit. You can order online and select the colors according to your desire. We will provide free customization for you.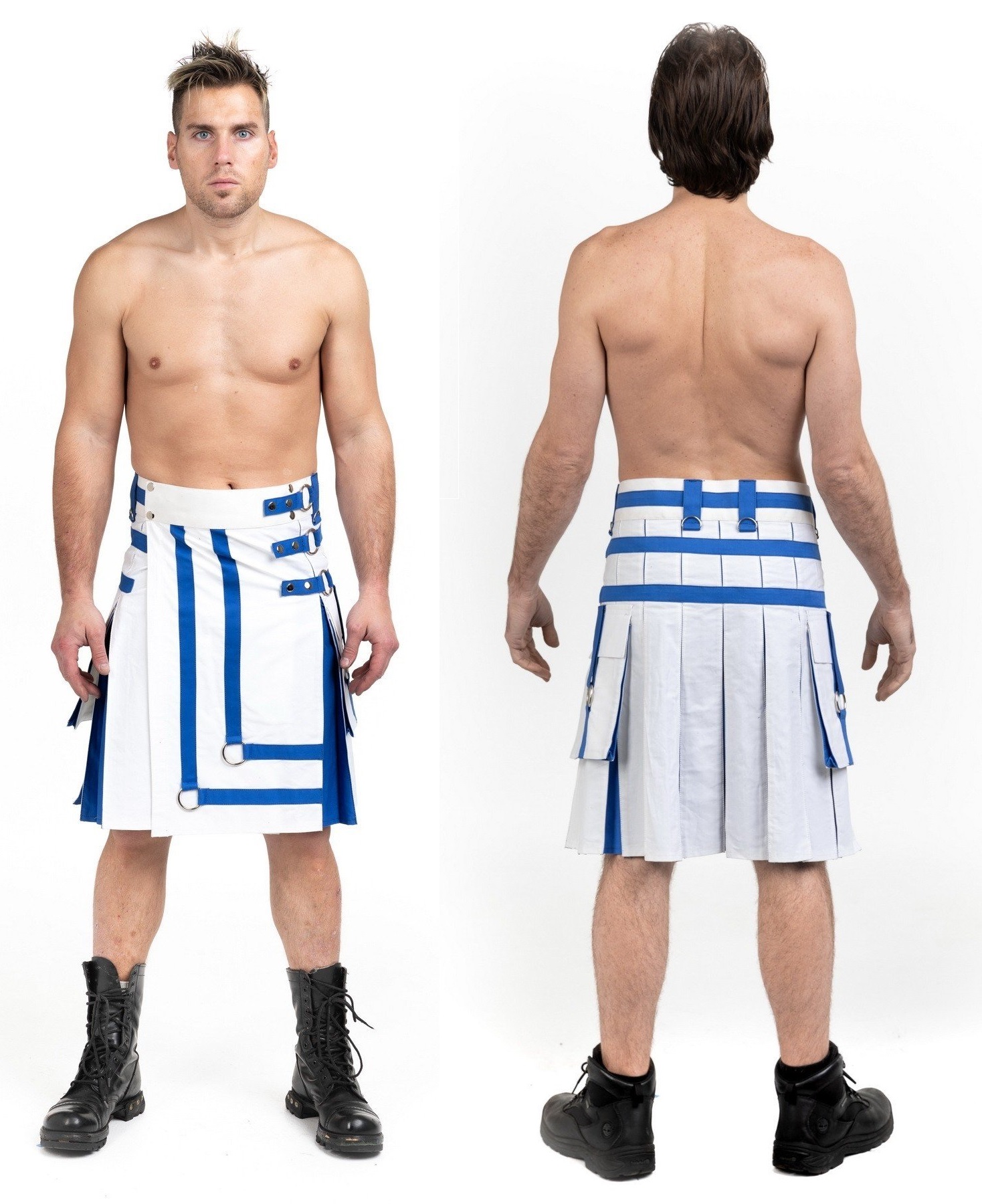 Question: What is two toned utility kilt?
Answer: Two Toned Utility Kilt White and Blue is a unique outfit for men. It is made of 100% cotton material. You will feel more attractive by wearing this kilt due to its color combination. L-shape strips in a white kilt give you an elegant look. It has box pleats with blue color in inner pleats. You can select both colors and enjoy wearing this kilt.
Question: Is there any kilt with a white and blue combination?
Answer: For this purpose, we have designed Two Toned Utility Kilt White and Blue. It gives you a fashionable look. L-shape patterns of Blue with the base color of white can fulfill your requirement. It also has box pleats with blue color inside the pleats.
Question: What to wear with a Utility Kilt?
Answer: Every Utility Kilt has a beautiful collection of different Accessories that helps you to make your wardrobe more attractive & comfortable. You may wear a Sporran and warm color Tie with a Jacket. Kilt Pins, Belts and buckles can be worn but most utility kilts can be worn simply. Utility kilts are multi-functional and there are fancy pockets, chains, hooks are available, so you can save your money. You can wear a T-shirt, polo shirt or Jacobite Shirt. With a utility kilt, you can wear footwear like Oxford Shoes with Kilt Hose. Utility kilt gives you a stylish look you can wear casually or wear at gatherings.