Question: How to Wear a Casual Kilt?
Answer: Wearing a Casual Kilt mostly depends on the occasion and the weather. You can wear Kilt with the Ghillie Shirt or collarless shirt or a chunky knitted jumper, Footwear for casual kilt outfits with boots, or any accessories that simply dress up your kilt.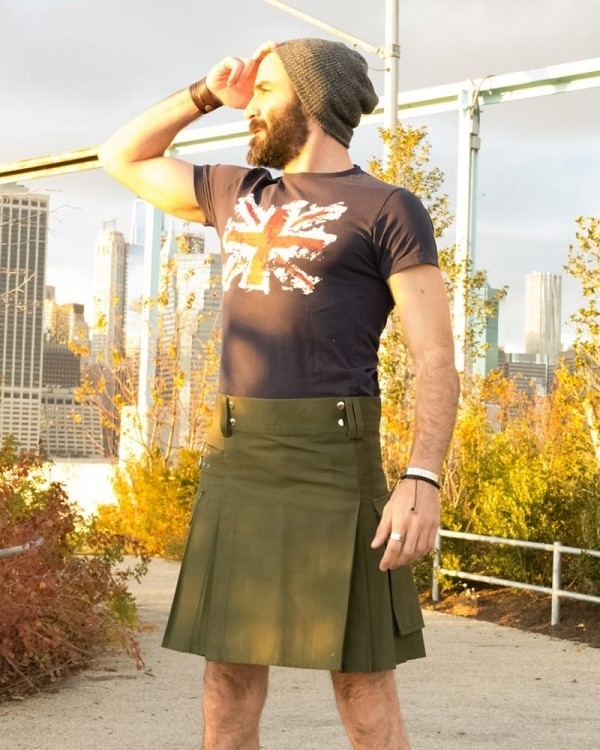 Question: How to wear a casual Utility kilt?
Answer. A Casual Utility Kilt is a combination of tradition and modern style. No fixed rules for this, you can make combinations as you like. you can use Kilt Accessories to make your kilt outfit more beautiful & elegant.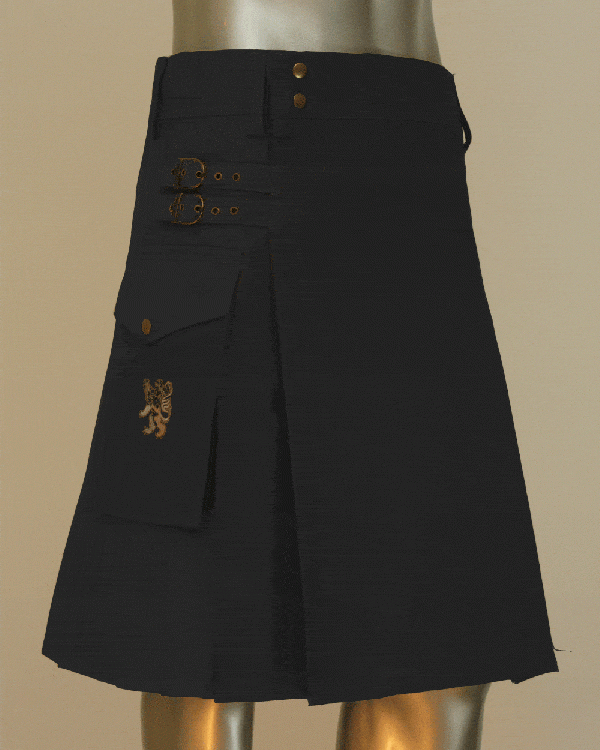 Question: What to wear with a kilt casual?
Answer: You can wear a Casual Kilt with a shirt, T-shirt or casual waistcoat. You should wear a leather sporran and a belt with stylish shoes. All available at Scottishkiltshop. Buy your complete outfit at a reasonable price.
Question: What shoes to wear with a Casual kilt?
Answer: It is totally up to your preference. In casual wear, there is no restriction for Casual Kilt, so you can wear sneakers or normal shoes. We suggest multi-purpose Scottish Kilt Oxford Shoes.
Question: Are casual kilts shorter in length?
Answer: It's totally up to your preference. Normally, the Casual Kilt length should be in the middle of the knee cap. We care about your desire, You can select the length of the kilt and other sizes according to your taste. You will receive a high-quality kilt within some days.
Question: Can a kilt be business casual?
Answer: Yes, you can wear Casual Kilt at work if your office culture isn't that strict. Because it has also casual touch as a decent wardrobe. That compliments yourself during work in the office.
Question: What to wear with a Utility Kilt?
Answer: Every Utility Kilt has a beautiful collection of different Accessories that helps you to make your wardrobe more attractive & comfortable. You may wear a Sporran and warm color Tie with a Jacket. Kilt Pins, Belts and buckles can be worn but most utility kilts can be worn simply. Utility kilts are multi-functional and there are fancy pockets, chains, hooks are available, so you can save your money. You can wear a T-shirt, polo shirt or Jacobite Shirt. With a utility kilt, you can wear footwear like Oxford Shoes with Kilt Hose. Utility kilt gives you a stylish look you can wear casually or wear at gatherings.