The Workwear Kilt has been specifically crafted with a strong focus on practicality within rugged work settings. However, it's important to note that it may not be the most suitable choice for business casual occasions. This is due to its emphasis on utilitarian functionality, which might diverge from the typical expectations of business-appropriate attire.
What fabric is the Workwear Kilt made from & are there different color options available?
Our work kilt are made out of a strong cotton drill fabric, which is known to withstand tearing and impermeability and maintain the shape of the garments for a significant amount of time. Furthermore, this fabric is available in a total of 10 different shades, offering you the opportunity to choose the one that suits you best.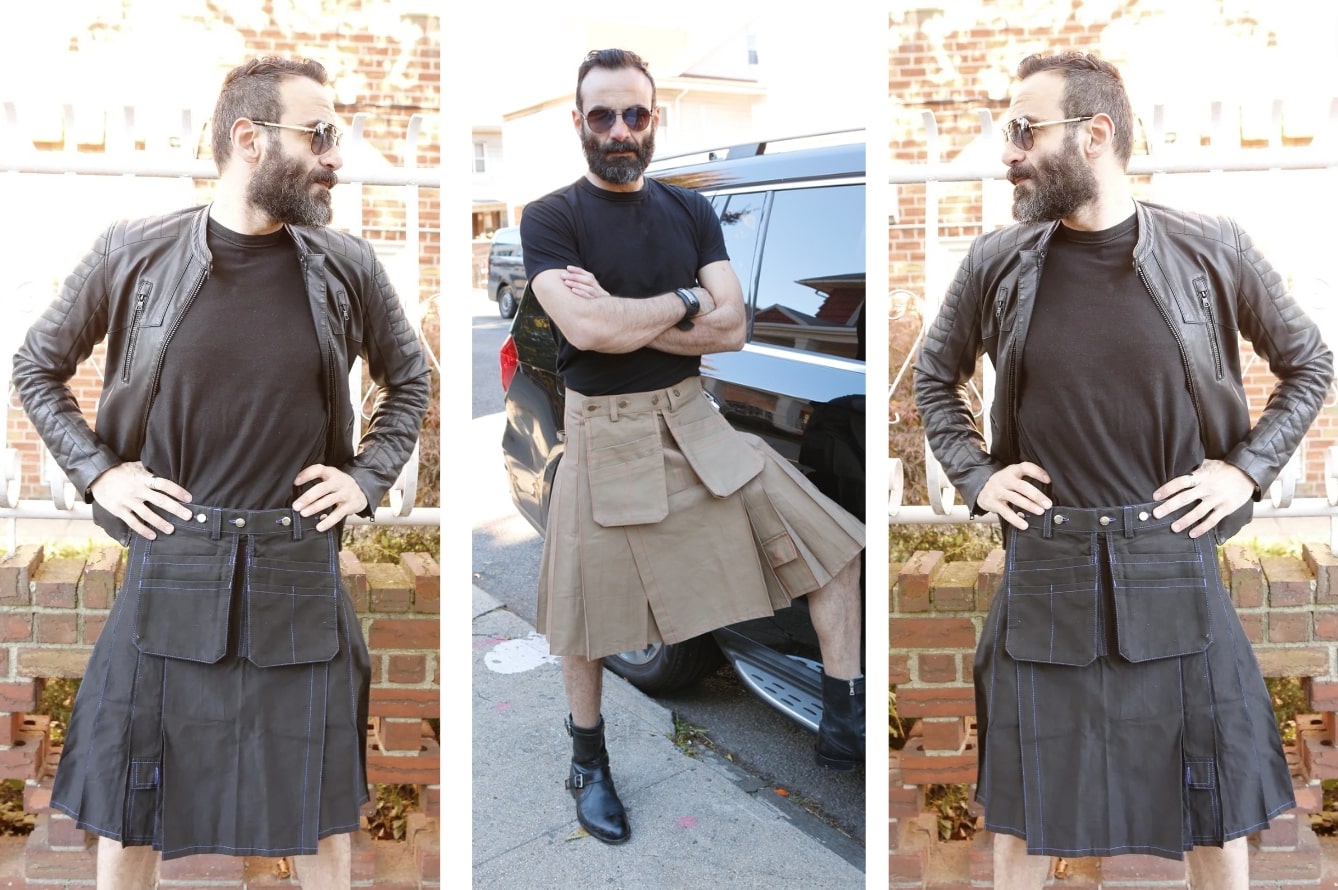 What is the Workwear Kilt designed for?
Designed in response to the demands of the modern workplace, the Workwear Kilt offers working men a balance between function, comfort and style in order to make their working life a little easier.
Could you elaborate on the specific attributes and appearance of your Workwear Kilt?
Certainly! Our Workwear Kilt boasts a range of practical features. It is equipped with three cargo pockets, including two at the front and one at the back. The buttons are intricately integrated amidst numerous pleats and cargo cuts, adding to its distinctive look. Belt loops are also a part of the design, offering the option to accessorize with a belt. Additionally, the kilt is tailored with purposeful pockets and loops, tailored to accommodate workwear essentials such as hammers, nails, and other tools, ensuring the utmost convenience and functionality on the job.
Is the utility kilt customizable for a perfect fit?
Yes, the versatile utility kilt, designed for heavy-duty tasks, offers a tailored experience with its made-to-measure choices. These options empower you to personalize the kilt's length, waist size and style, ensuring both comfort and a flattering fit that aligns with your preferences.
Where to buy a workwear kilt?
The ideal destination to procure a Workwear Kilt complete with a rugged design, deep cargo pockets, adjustable hammer loops and reinforced stitching is none other than the renowned brand "Scottish Kilt Shop".
Crafted from heavy-duty cotton drill material, these kilts guarantee durability and resistance against tearing. Moreover, this exceptional brand offers a spectrum of 10 different shades in this fabric, allowing you to handpick the shade that resonates with your preferences.