Question: Why do men wear kilts for running?
Answer: To replace all the regular running shorts the Kilt was designed that will allow you to run without inner-thigh leg chafing, and to look great doing it! You will not know how you ever got along without it. It comes with elastic waistband, key pocket and nifty logo patch.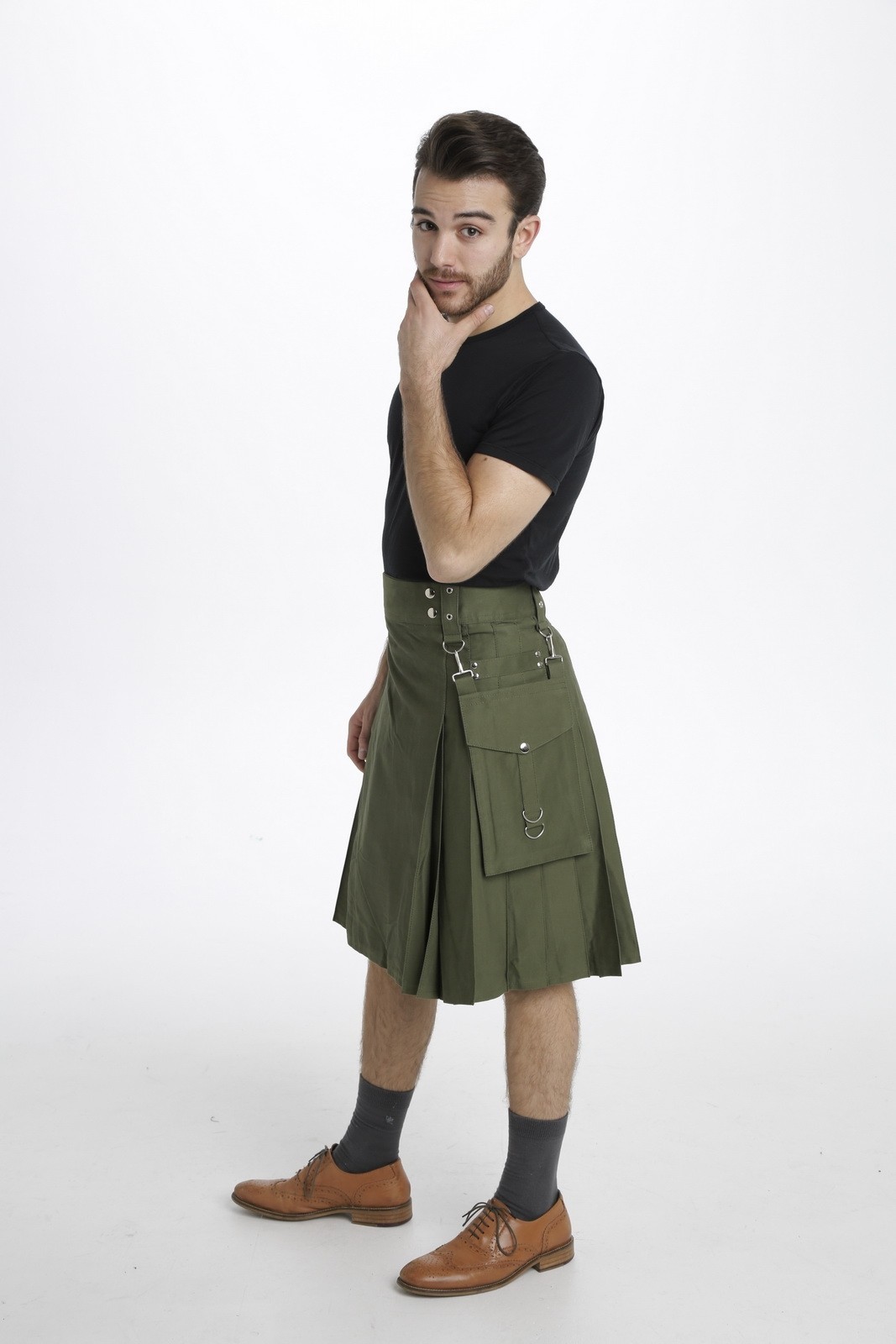 Question: Why do Scottish men wear kilts?
Answer: A kilt is a traditional outfit for Scottish people. They wear them to show their heritage to give tribute to their elders. Scottish people wear kilts that belong to their clans as a symbol of honour.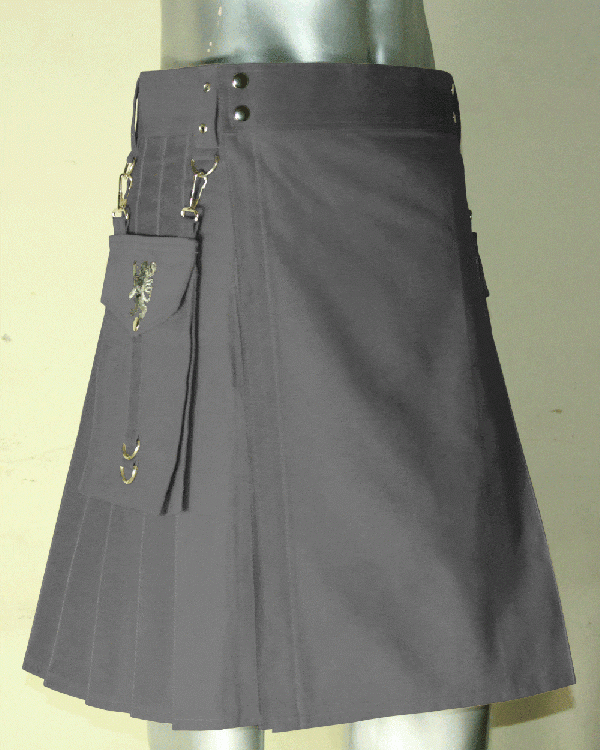 Question: What is a Running Kilt For Sports Men?
Answer: Running Kilt is a casual outfit that gives a relaxed feeling to the wearer. It has pleats at the back that gives you freedom of movement at a sports event or job. This kilt is perfect for active men. Two detachable pockets are available to carry your essentials.
Question: How to wear Running Kilt For Sports Men?
Answer: Running Kilt For Sports Men is easy to wear. Wrap the sport kilt around your waist and fasten the velcro according to your size. The pleats of the kilt should be at the backside and the lower side of the kilt should be in the middle of your knee-cap. It provides flexibility for a wide range of motion. It gives a comfortable feel while in sports or at work.
Question: Where to buy a Running Kilt For Sports Men online?
Answer: You can buy this Running Kilt from Scottish kilt. It has an amazing style and colour that you can easily order online and receive your kilt at your doorstep within some days. Free customization is available for you. Scottish Kilt added a wide range of Mens Utility Kilts for the active men which are available at the lowest price possible.
Question: How to make a sport kilt?
Answer: To make a sport kilt you need to choose a soft fabric, according to the size of the wearer. You can use a tartan fabric or cotton fabric for this purpose. Experienced kilt-makers cut the material according to the given waist size, fell measurement, hip size, and length of kilt. With the help of high-precision machines, they sew and make pleats and rivet and attach metal hooks, D-ring, and other hardware. Big flap pockets are made separately and attached hooks with them. These hooks help to attach or detach the pockets.
Question: What to wear with a Utility Kilt?
Answer: Every Utility Kilt has a beautiful collection of different Kilt Accessories that helps you to make your wardrobe more attractive & comfortable. You may wear:
Scottish Sporran
Sporran from Scottish Kilt provides you with an immense choice of style and occasion.
Tartan Necktie & Bow tie
The Tie from Scottish Kilt provides a stylish addition to any outfit. Our ties are available in a variety of tartans designs, meaning you're sure to find the perfect one for you.
Kilt Jacket
Scottish Kilt makes custom-fit jackets as per your requirements. You can customize your Kilt jacket in your favorite color and fabric that suits you
Kilt Pins
Look ultra-stylish the next time you step out of the house in your favorite kilt ensemble with Kilt Pins from the Scottish Kilt.
Kilt Belt & Buckles
Create your look and complete your Kilt outfit with leather Belts and Buckles, Velcro adjustable belts, plain leather belts, and Celtic knot buckles, thistle buckles, and saltire buckles.
Scottish Ghillie Shirt
You can enjoy all of the comfortable styles of a Ghillie Shirt at a great price
Kilt Hose
Scottish Kilt offers high-quality Kilt Hose that promise to retain their color, even through several washes.
Scottish Ghillie Brogues
The Oxford Shoes here at Scottish Kilt Shop are made in the traditional oxford style and are crafted out of 100 percent natural leather, giving you the assurance you need to know they will last for many years to come.