Question: What is Bagpipe Silk Cords?
Answer: Bagpipe Silk cords are a stringing material made up of pure silk. It used to decorate bagpipes and also hold the drone in its accurate position. These cords make you bagpipe more attractive & eye-catching that boosts your performance in a more effective way.
Question: Can I find any Bagpipe Silk Cord- Green online?
Answer: You can get a Bagpipe silk cord- Green at a kilt shop at a very reasonable price. We also offer fast delivery with 30 days money back warranty. It is available in highly durable & reliable material that must enhance your bagpipe look.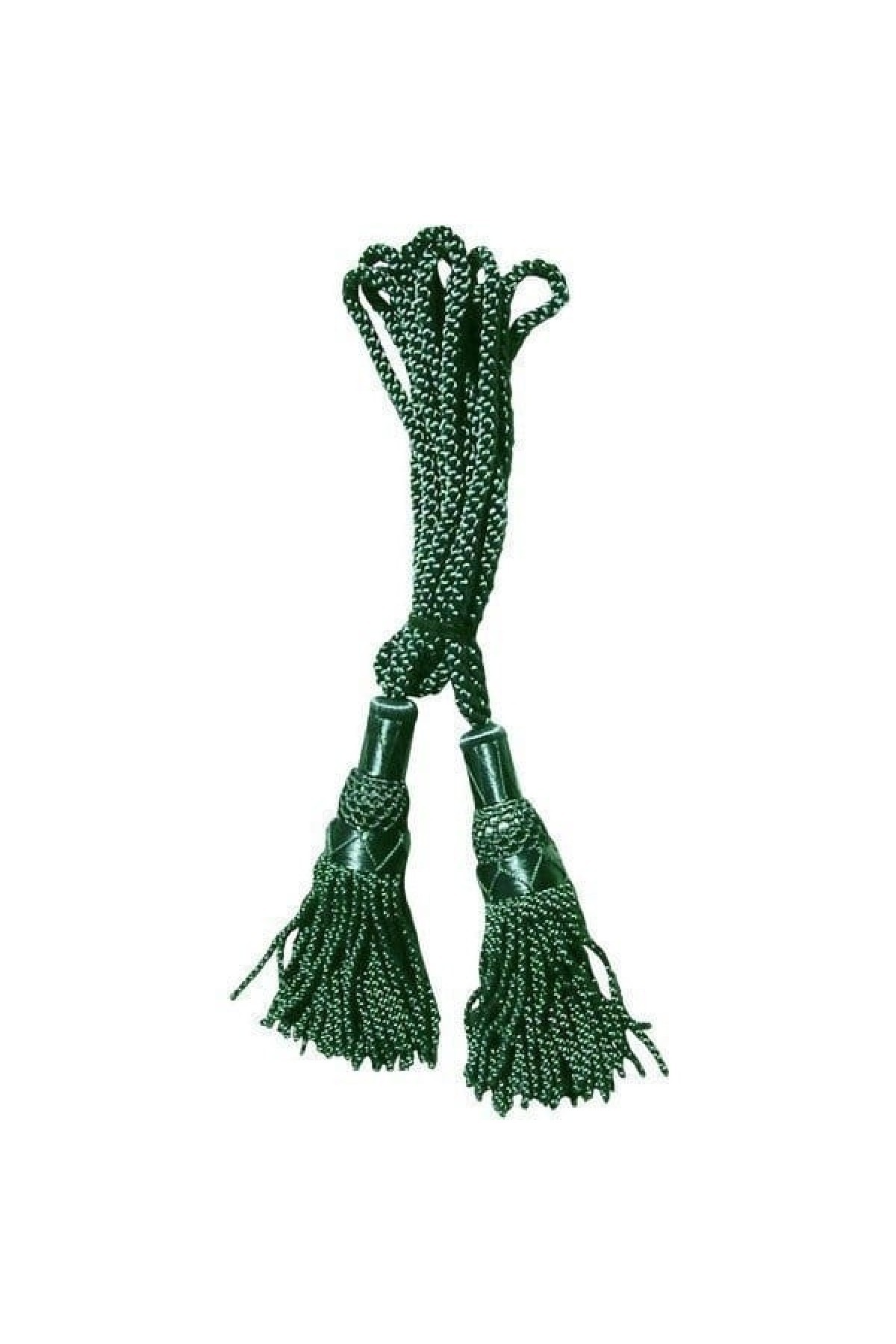 Question: How many types of Bagpipe Silk cord do I get?
Answer: Decoration of every instrument is as important as the instrument themself. Similarly, Bagpipe Silk cords make your bagpipe more stylish & attractive by giving it strong & supportive nature. We offer you a huge collection of bagpipe cord in ultra-soft and fine silk. You can dress up your bagpipes with Bagpipe Silk Cord - Red, Bagpipe Silk Cord - Black, Bagpipe Silk Cord - Silver, Bagpipe Silk Cord - Navy Blue, Bagpipe Silk Cord - Green. These sophisticated colours give a smart look to your bagpipe because each of them is made of the finest material.