Question: How to Pin a Kilt?
Answer: To pin a kilt the accessory like Scottish Thistle Kilt Pin is used. That avoids any kind of blowing off the kilt's apron for this reason, you can use Scottish thistle kilt pin to pin its apron & provide a magnificent touch to your kilt.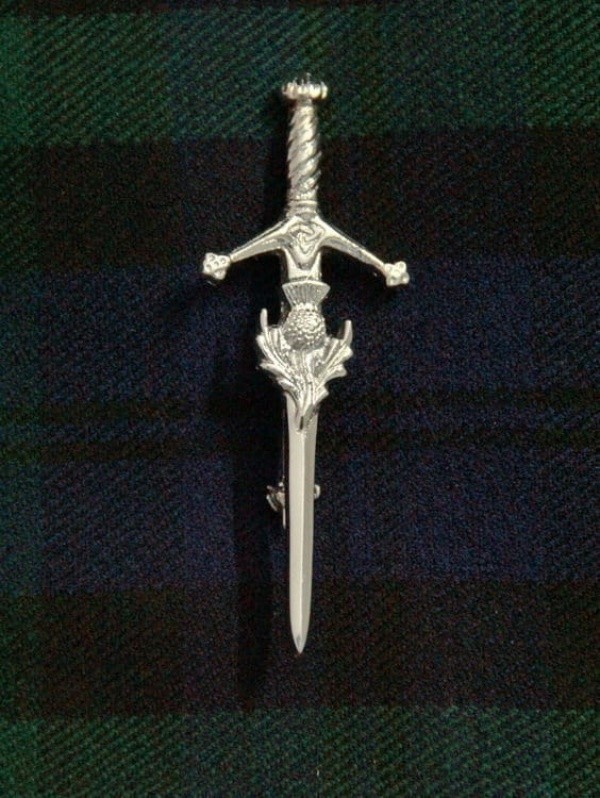 Question: What side do you wear a Kilt Pin?
Answer: Traditionally, it is worn on the right-hand side of the kilt and pinned on an apron about 4 inches from the bottom and 2 inches from the fringe. It will help you to avoid blowing off kilt's apron.
Question: How many types of Kilt Pin Can I get?
Answer: Make your kilt ultra-stylish with a beautiful Kilt Pin. These kilts are certainly trendy and make you stand out with kilt wear. We offer a huge collection of kilt pin-like Irish Harp Kilt Pin, Scottish Lady Harp Kilt Pin, Shamrock Silver Kilt Pin, Silver Chrome Celtic Cross Kilt Pin, Lion Rampant Kilt Pin, Masonic Kilt Pin, Scottish Thistle Kilt Pin, Saint Andrew Silver Kilt Pin. These pins are embroidered with a beautiful emblem of different Celtic designs that connect you with different cultures of Scotland & Ireland. Practically, It helps you avoid an apron of kilt from blowing. So, you can select any of your favourite Kilt Pin from a lot of available designs.