Question: What is Deluxe Kilt For Royal Men?
Answer: Deluxe Kilt For Royal Men is our exclusive article. It gives you a fashionable and royal classy look. It is made with100% cotton that makes it durable. Fancy leather straps allow you to make waist adjustments. Two cargo pockets give you space to carry a smartphone or other things. You can select buttons & hardware and the colour of the fabric.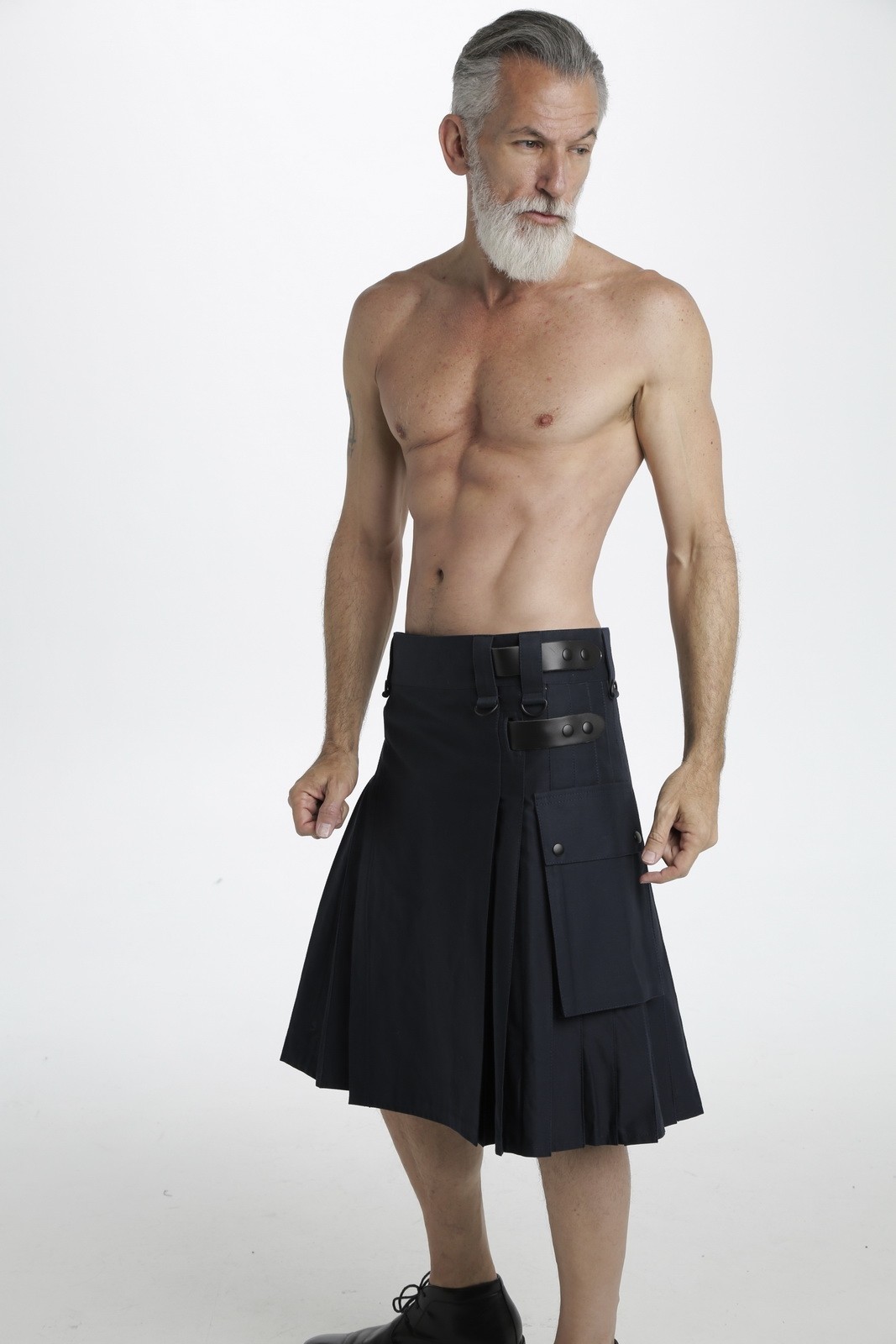 Question: How can I get a Black Utility Kilt?
Answer: Black is associated with power. For you, there's a chance for you to get Deluxe Kilt For Royal Men, in black. This Utility Kilt is highly demanding and we receive a lot of positive feedback about this product. Leather straps give you grip and side pockets allow you to carry your keys, wallet, and other items. Fully custom made at a reasonable price.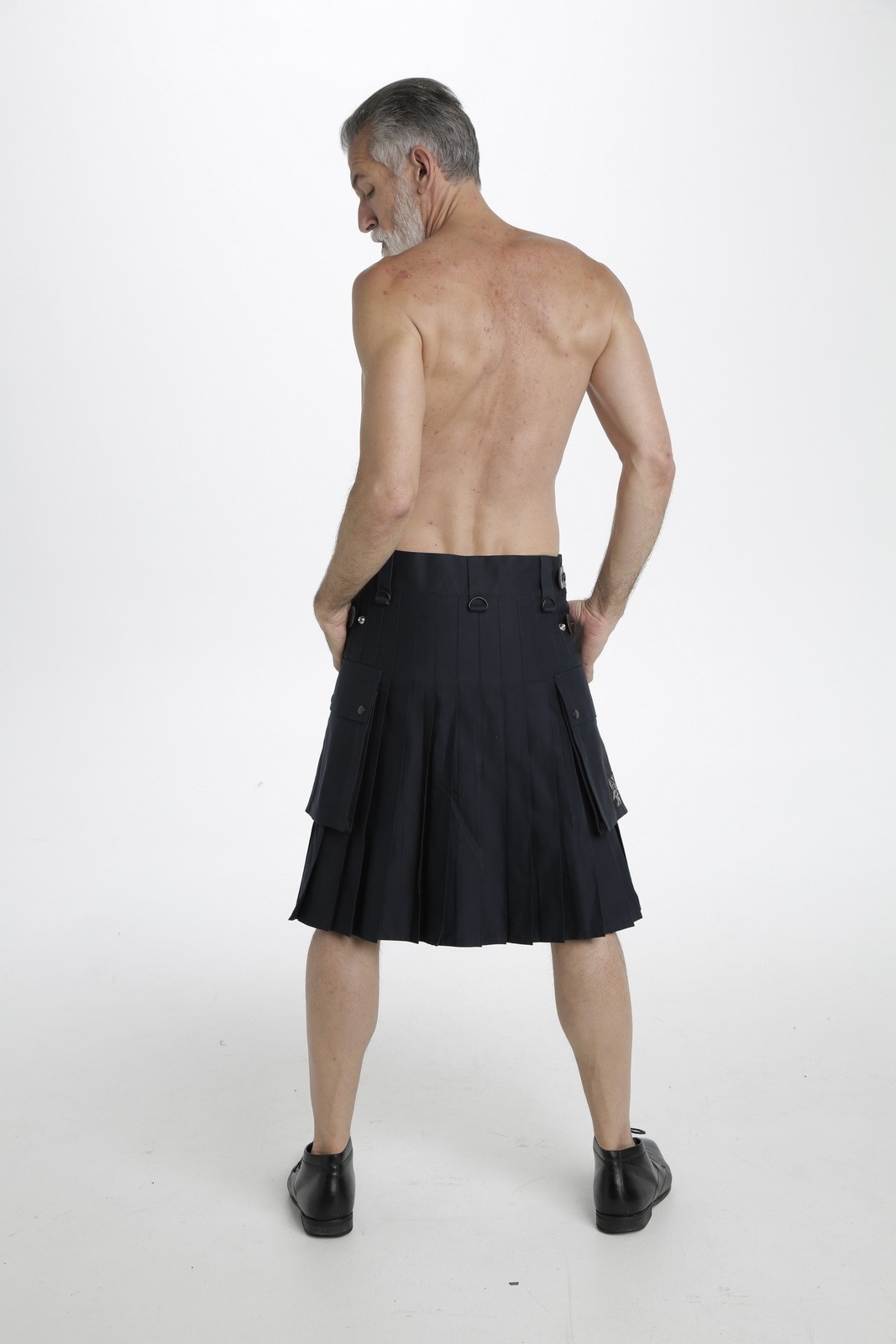 Question: Where do Scottish men get their kilts?
Answer: In the technology age, shopping has changed A Lot. We receive so many orders online from Scottish people as well from all over the world. You can choose from a wide variety at the Scottishkiltshop. We have hundreds of different tartan styles. Trendy and non-traditional kilts are available here. Select your desired kilt and the fabric color, we deliver to you within some days. Also offering free customization for you.
Question: What do you call the bag Scottish men to wear with their kilts?
Answer: The bag that Scottish people carry with their kilts is called a Sporran. In simple words, it is used as a pouch to carry different things with you. It is a traditional part of Scottish dress.
Question: Which Boots look good with a kilt?
Answer: To match with your kilt we offer to Shop Scottish Brogues. Black and brown colour shoes are available that look awesome with a kilt. They are multi-purpose shoes worn for an event or at the gathering of friends. You can match these high-quality leather shoes with any kilt. Available in all Sizes Select your size and buy now
Question: How expensive are custom Scottish kilts?
Answer: Scottish kilt cares about your happiness. We are offering Modern Kilts For Men at a reasonable price. The good news is, you can get Free customization. Select your kilt from the wide range of variety available. Select the fabric colour and measurements. Length You Prefer - Design You Like!
Question: What to wear with a Utility Kilt?
Answer: Every Utility Kilt has a beautiful collection of different Accessories that helps you to make your wardrobe more attractive & comfortable. You may wear a Sporran and warm color Tie with a Jacket. Kilt Pins, Belts and buckles can be worn but most utility kilts can be worn simply. Utility kilts are multi-functional and there are fancy pockets, chains, hooks are available, so you can save your money. You can wear a T-shirt, polo shirt or Jacobite Shirt. With a utility kilt, you can wear footwear like Oxford Shoes with Kilt Hose. Utility kilt gives you a stylish look you can wear casually or wear at gatherings.