Question: What is a Gothic Kilt?
Answer: Gothic Kilt is a modern and classy kilt made of 100% Cotton material. The hardware of the kilt like chains, straps, and buttons makes it ultra-modern. It has detachable pockets to provide space for your essentials. This is a perfect kilt to give a bold and sexy look.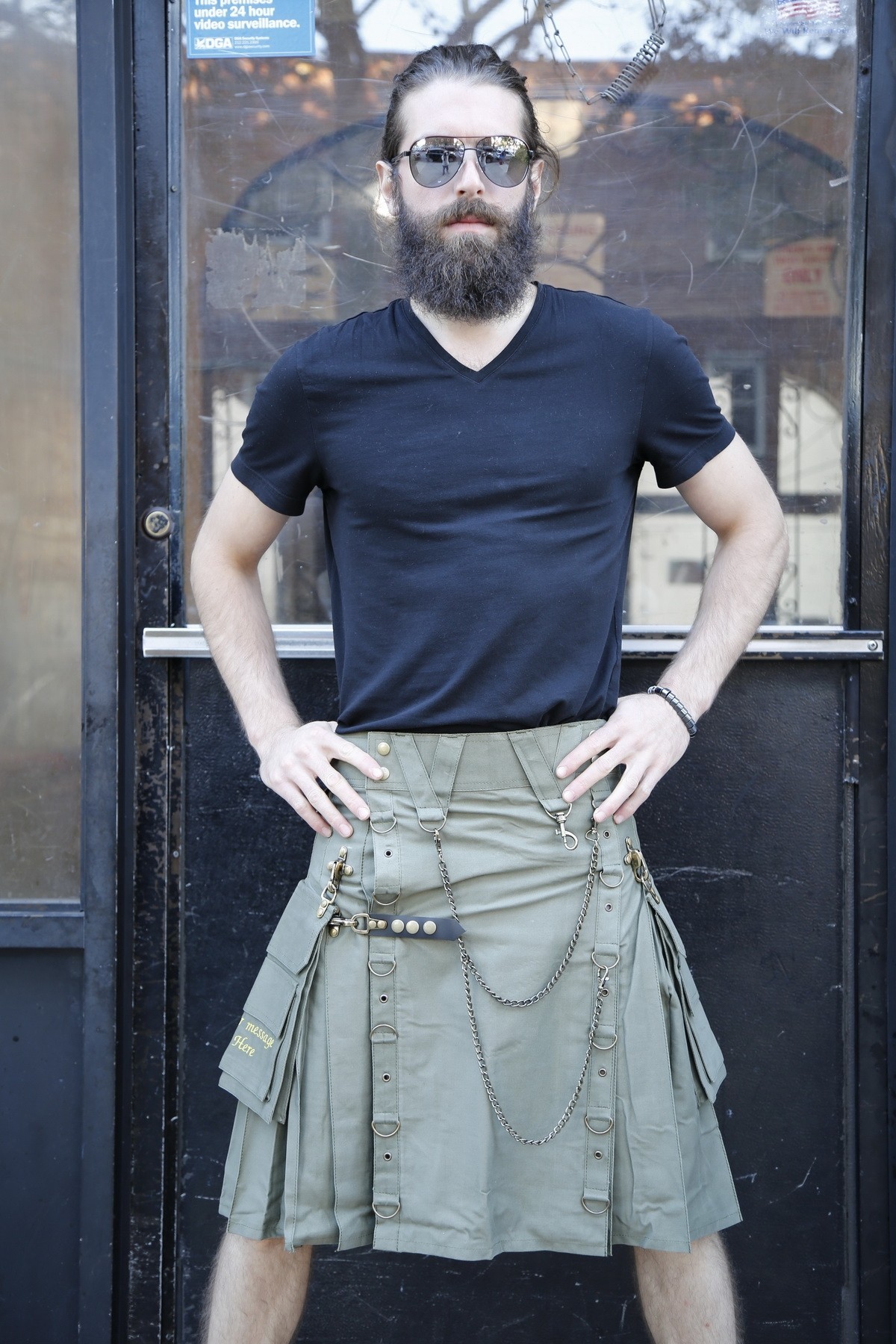 Question: How can I get a Gothic Kilt?
Answer: You can buy a Gothic Kilt from Scottish kilt. We are offering this custom made kilt at a reasonable price. You can order us online and select the color of fabric according to your desire. Select the buttons and other hardware. We will deliver it to you, within some days.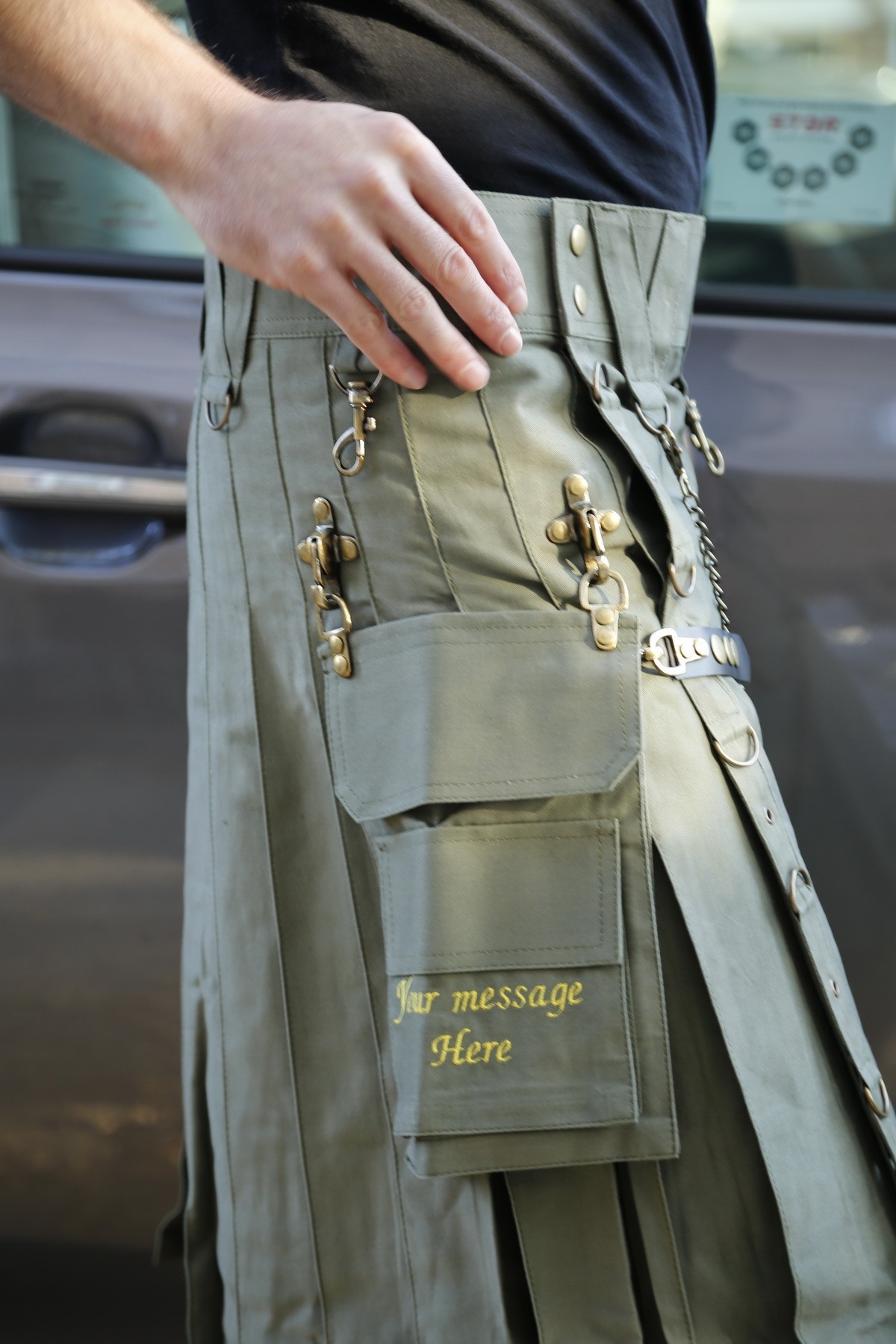 Question: How long should a men's kilt be?
Answer: The men's kilt length should be long till the middle of your knee-cap. It is suggested to wear a kilt in the range of the top of your knee and the middle of your knee.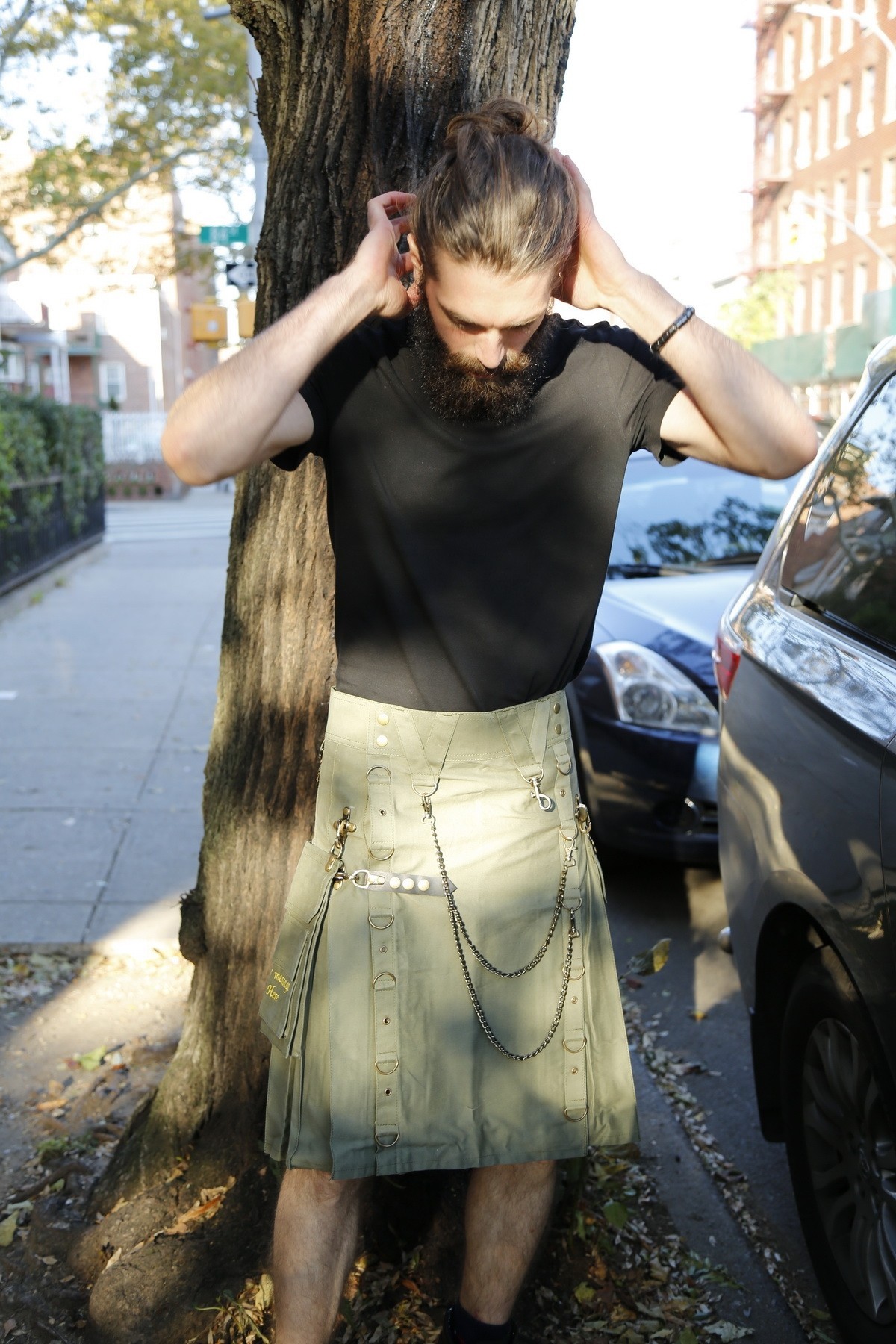 Question: How can I buy a black gothic kilt?
Answer: There are various colors available. You can buy a Gothic Kilt in any color from Scottish kilt shop. Easily order us online and select your buttons and hardware. Select your measurements and you will get free customization.
Question: What to wear with a Utility Kilt?
Answer: Every Utility Kilt has a beautiful collection of different Accessories that helps you to make your wardrobe more attractive & comfortable. You may wear a Sporran and warm color Tie with a Jacket. Kilt Pins, Belts and buckles can be worn but most utility kilts can be worn simply. Utility kilts are multi-functional and there are fancy pockets, chains, hooks are available, so you can save your money. You can wear a T-shirt, polo shirt or Jacobite Shirt. With a utility kilt, you can wear footwear like Oxford Shoes with Kilt Hose. Utility kilt gives you a stylish look you can wear casually or wear at gatherings.