Question: What is Contrast Pocket Utility Kilt For Royal Men?
Answer: Contrast Pocket Utility Kilt for Royal Men is a special article that gives you a feeling of a prince of your kingdom. It has side pockets of a different color, that makes a beautiful contrast. The colors of detachable carpenter pockets to make a stylish look.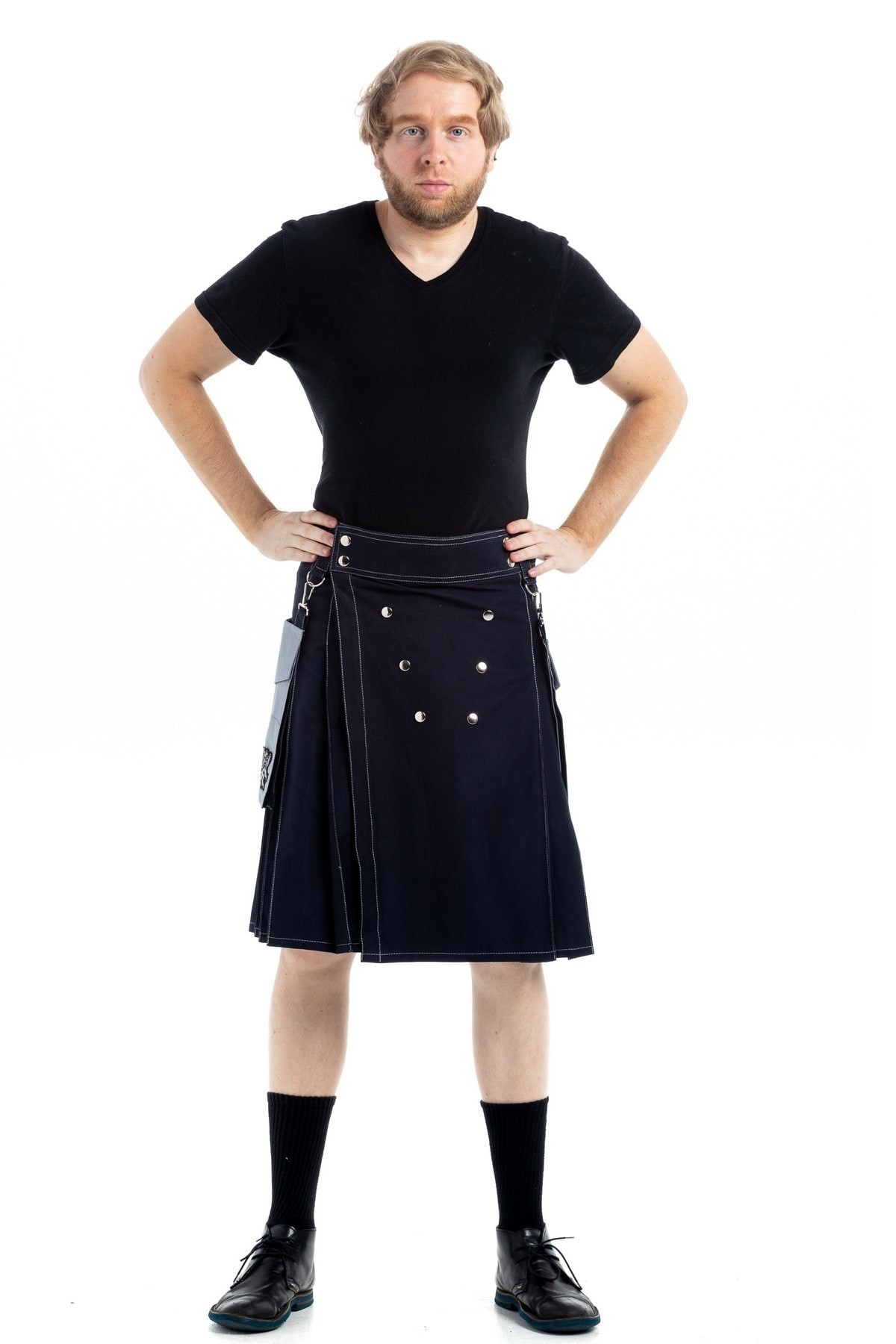 Question: How to wear a kilt at a wedding?
Answer: Scottish people wear kilt outfits at a wedding as a traditional dress. Go with Contrast Pocket Utility Kilt for Royal Men, If you want to grab people's attention. High-quality fabric with detachable contrast pockets, makes you feel a king. To complete your outfit use a Formal Dress Wedding Shirt, leather shoes, sporran, and other accessories.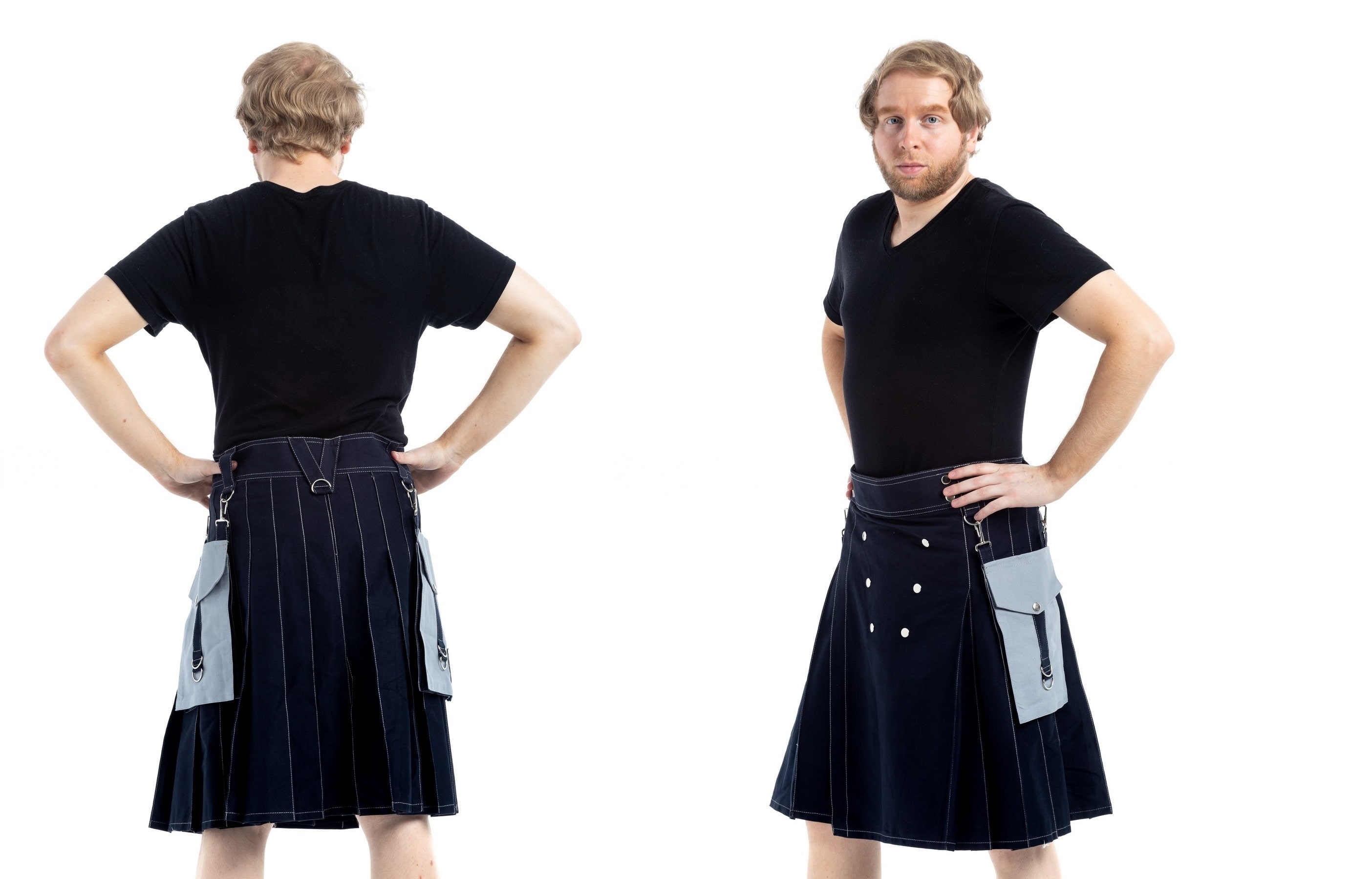 Question: Should I wear a kilt for a wedding?
Answer: Yes, you should wear a kilt at a marriage ceremony. Kilts are not only a traditional outfit but also a symbol of the modern fashion. Select your Modern Kilts at the Scottish Kilt Shop. We have a wide range of kilts that will stand you apart at a wedding. Select your kilt and make your event memorable.
Question: Do kilts have pockets?
Answer: Yes, kilts have pockets to carry important things with you like a cell phone, keys, and wallet. It performs the function of a sporran. Mostly non-traditional kilts have different kinds of pockets. Cargo pockets, Carpenter pockets, detachable pockets, and slash pockets are the types of kilt pockets.
Question: How to sew pockets into a kilt?
Answer: Pockets are made of cotton material. You need to mark the area with the desired measurements and sew a pocket separately.normally they are hooked with the kilt. These kinds of pockets are called detachable pockets. But on the other hand, pockets are also sewn with the kilt for permanent use. They are made with high -precision machines
Question: What to wear with a Utility Kilt?
Answer: Every Utility Kilt has a beautiful collection of different Accessories that helps you to make your wardrobe more attractive & comfortable. You may wear a Sporran and warm color Tie with a Jacket. Kilt Pins, Belts and buckles can be worn but most utility kilts can be worn simply. Utility kilts are multi-functional and there are fancy pockets, chains, hooks are available, so you can save your money. You can wear a T-shirt, polo shirt or Jacobite Shirt. With a utility kilt, you can wear footwear like Oxford Shoes with Kilt Hose. Utility kilt gives you a stylish look you can wear casually or wear at gatherings.