Question: What is Brutal Grace Kilt?
Answer: Brutal Grace Kilt is a multi-purpose kilt. You can wear this kilt at, job site, playing field or at the gathering of your friends. This kilt is made with 100% cotton and you will enjoy a big cargo pocket in front. Three buckling side straps allow you to tight the kilt properly. Pleats at the backside make it more appealing.
Question: Should I wear my kilt to a job interview?
Answer: It depends on which kind of company you are applying to. If wearing a kilt makes you feel professional, go for it. You can select at Scottish Kilt Shop, a wide variety of formal kilts are available here.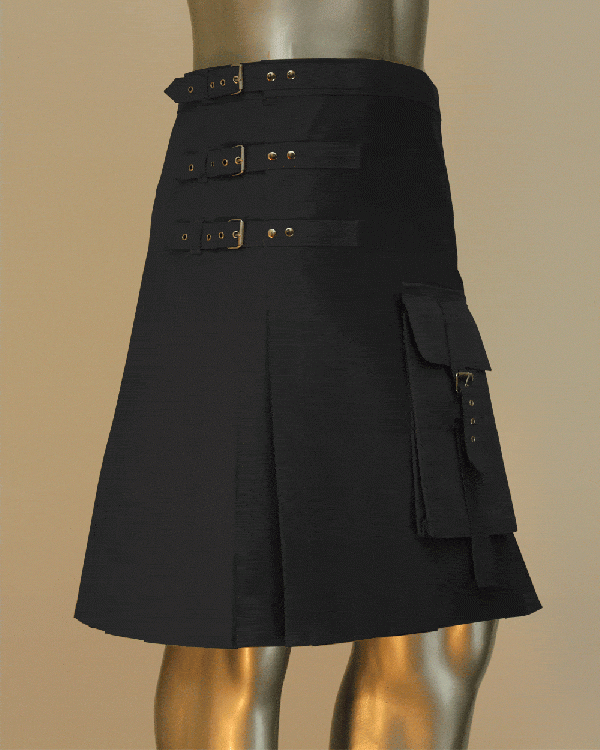 Question: How many guys wear a kilt every day?
Answer: In Scotland, it is common to wear a kilt every day. People wear it every day to represent the heritage of Scotland. The kilt is a comfortable outfit that gives you a relaxed feeling. Stylish pockets are provided to give you a space for carrying things.
Question: Is it acceptable for everyone to wear kilts?
Answer: Yes, kilts are not only associated with a culture. Scottish Kilts are famous globally. In the modern world, it is also a symbol of style. You can wear a modern kilt specially designed as a mark of class.
Question: How to wear a Brutal Grace?
Answer: Simply place the kilt at your navel and wrap it around your body. Pleats should be at the backside. By given straps, fasten the left side first and then the right side. For a perfect grip, it has three buckling side straps. Buy it now, at a reasonable price.
Question: What to wear with a Utility Kilt?
Answer: Every Utility Kilt has a beautiful collection of different Accessories that helps you to make your wardrobe more attractive & comfortable. You may wear a Sporran and warm color Tie with a Jacket. Kilt Pins, Belts and buckles can be worn but most utility kilts can be worn simply. Utility kilts are multi-functional and there are fancy pockets, chains, hooks are available, so you can save your money. You can wear a T-shirt, polo shirt or Jacobite Shirt. With a utility kilt, you can wear footwear like Oxford Shoes with Kilt Hose. Utility kilt gives you a stylish look you can wear casually or wear at gatherings.