Question: What men should wear to look sexy at work?
Answer: The Net Pocket Utility Kilt For Working Men is the best choice to wear at a job site. Kilts are a modern outfit that makes you more stylish. To give you a sexy look, the two net pockets are added. Mesh stripe along with the edge of the apron makes this kilt more appealing.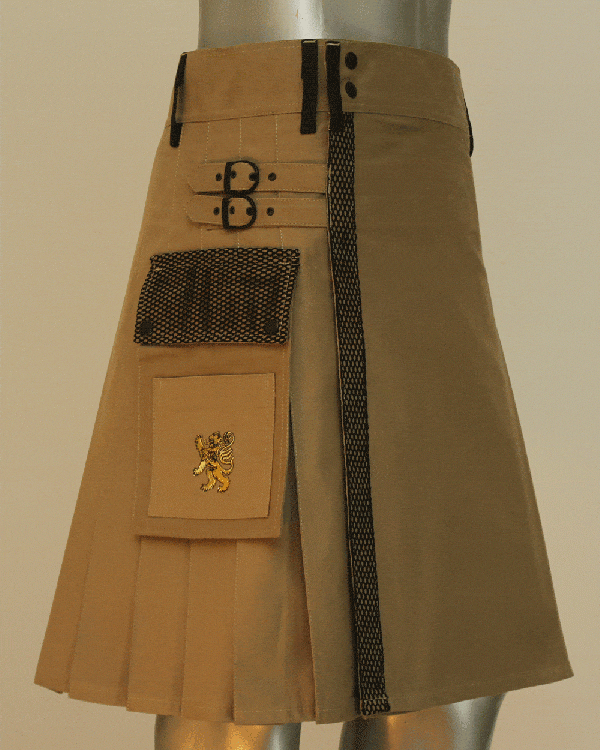 Question: What to look for when buying your first kilt?
Answer: First of all, decide that you need a traditional or non-traditional kilt. If you belong to a specific clan, go for the kilt that is acceptable in your family. Specify your purpose, that you want to wear at a formal event or for casual wear. You should also keep in mind your budget and the fit of the kilt is also an important factor.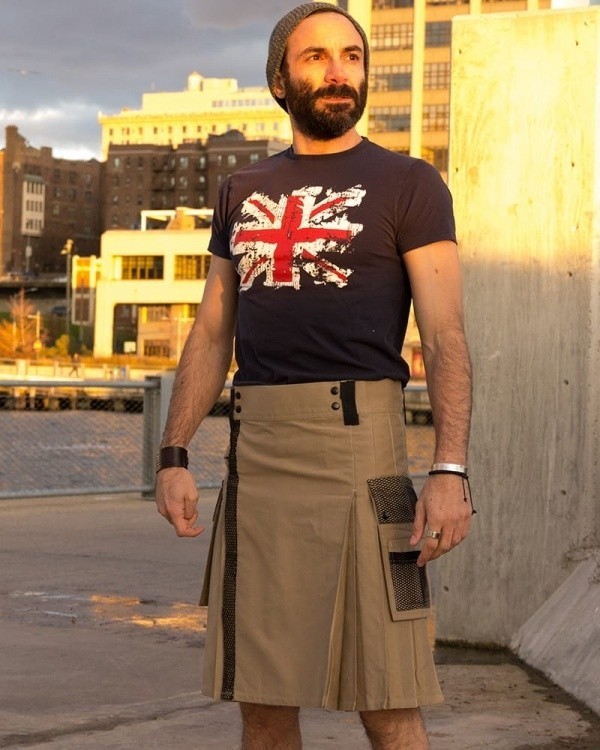 Question: Should men be allowed to wear kilts at work?
Answer: Kilt makes a worker comfortable and efficient at his job. We have designed Net Pocket Utility Kilt For Working Men. This exclusive kilt gives a charming look to working men and boosts their confidence. Big cargo pockets will help you to carry your professional things. This kilt is made with 100% cotton that makes it durable. Select the color and match with the logo color of your company.
Question: How to make a knife-pleated kilt?
Answer: You need a tartan fabric or cotton material. After cutting the material into the desired dimension, lay down the fabric into a table. Then estimate the backside of the kilt and fold the fabric to make pleats. Then pick about six inches away to make the next pleat. To make knife pleats, fold all the pleats in one direction. Iron in the direction of pleats to make exact pleats and pin down the pleats to avoid any bad structure. Then simply sew them with the sewing machines and put off all the needles.
Question: What to wear with a Utility Kilt?
Answer: Every Utility Kilt has a beautiful collection of different Accessories that helps you to make your wardrobe more attractive & comfortable. You may wear a Sporran and warm color Tie with a Jacket. Kilt Pins, Belts and buckles can be worn but most utility kilts can be worn simply. Utility kilts are multi-functional and there are fancy pockets, chains, hooks are available, so you can save your money. You can wear a T-shirt, polo shirt or Jacobite Shirt. With a utility kilt, you can wear footwear like Oxford Shoes with Kilt Hose. Utility kilt gives you a stylish look you can wear casually or wear at gatherings.