Question: How do you wear a Kilt Outfit?
Answer: It is easy to wear.
Wear a kilt hose and attach the flashes.

The flashes should match with the kilt and wear below about 4-5 inches from knee-cap.

Fold the kilt hose and cover the flash buckle.

Then wear the ghillie brogues (shoes) and tie the laces by crossing the laces and tie them to make a bow on front or outside.

Now wrap the kilt around your waist by keeping the pleats at back.

Fasten the left strap first and then buckle up the right strap.

Place the kilt in the middle and attach the kilt pin at the end of the apron on the right side.

Then wear a kilt belt with buckle and attach a sporran.

Then simply wear any Jacket or tartan jacket like Deluxe Argyle Tartan Jacket to complete your outfit.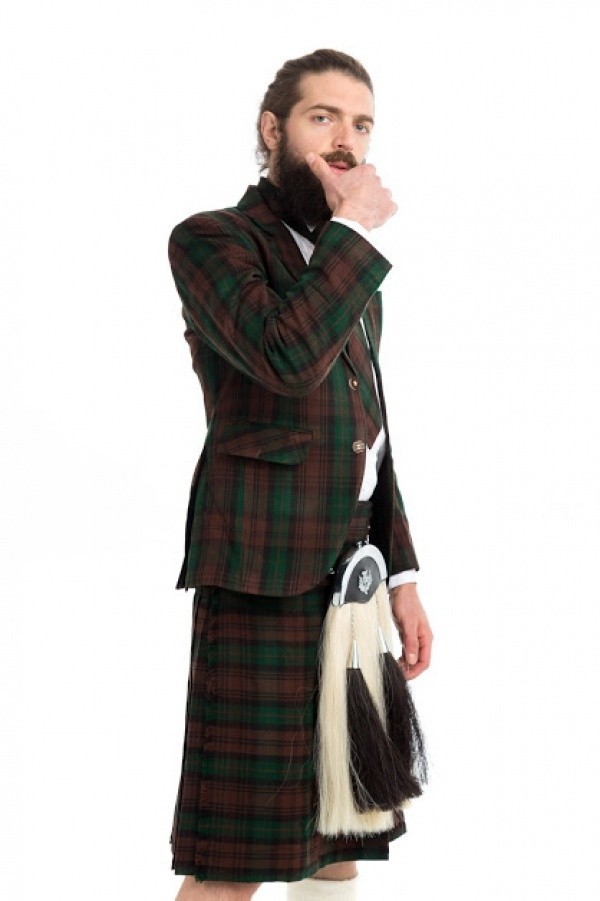 Question: What store can I go to to find a Scottish Kilt Outfit for toddlers?
Answer: You can easily find kilt Outfits for kids & toddlers at Scottish kilt. We have fully kilt outfits packages at a reasonable price. You can select the measurements of your child and select tartan for kilt and jacket, buckle, belt, kilt pin, sporran, and shoe size to buy a complete Scottish outfit.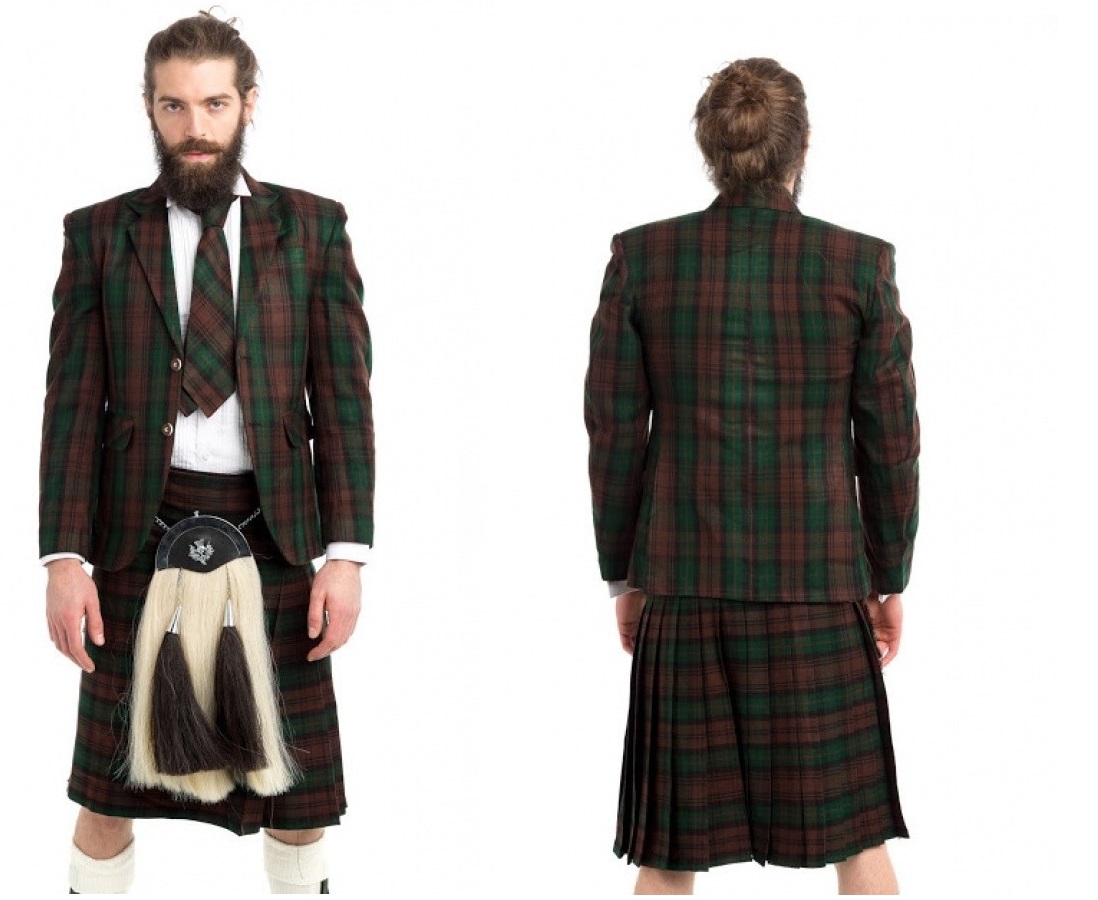 Question: What is the Scottish national kilt outfit?
Answer: The Scottish Kilt Outfit includes an Argyle tartan and waistcoat, kilt, formal shirt, sporran, a belt and buckle, a kilt pin, a kilt hose flashes, and a ghillie (shoes). This is a complete cultural outfit of Scotland.
Question: What is the traditional clothing in Scotland?
Answer: The traditional dress for men in Scotland comprises of kilt, sporrans and ghillie brogues, kilt pins, belt with buckle, kilt hose, and flashes. Tartan or plaid is the main identity that is used in Scottish traditional outfits in different forms.
Question: How much does a Scottish Kilt cost?
Answer: At Scottish kilt, you can buy a kilt at a reasonable price starting at 49$ only. We are offering a wide range of kilts made of high-quality fabric. The sale is on for a different variety of kilts. Free customization for all kinds of kilts.
Question: How many types of accessories make my Kilt Outfit complete?
Answer: The Kilt Outfit is a complete package of all Kilt Accessories to makes your wardrobe more traditional & eyecatching. Carrying on the Scottish legacy of bravery, adventure, and pride. So you may have Deluxe Argyle Tartan Sporran, Deluxe Argyle Tartan Purse, Deluxe Argyle Tartan Tie, Deluxe Argyle Tartan Trouser or Trew, Deluxe Argyle Tartan Fly Plaid with Deluxe Argyle Tartan Brooch that'll help to tie your plaid, Deluxe Argyle Tartan Flashes which is perfect for any size of kilt hose. Moreover, you can also order custom made Deluxe Argyle Tartan Skirt for your love. With a Scottish regal traditional neck-wears Deluxe Argyle Tartan Scarf for every season that goes according to the weather by enhancing your prominence and social status. In short, you can order anything in any size and length.