Question: How do I look in a Tweed Argyll Kilt Outfit?
Answer: Wearing a tweed Argyll Tartan Kilt Outfit gives you a formal look. You can attend a wedding ceremony, wear at dinners and attend other special events. This outfit shows the culture and heritage of Scotland.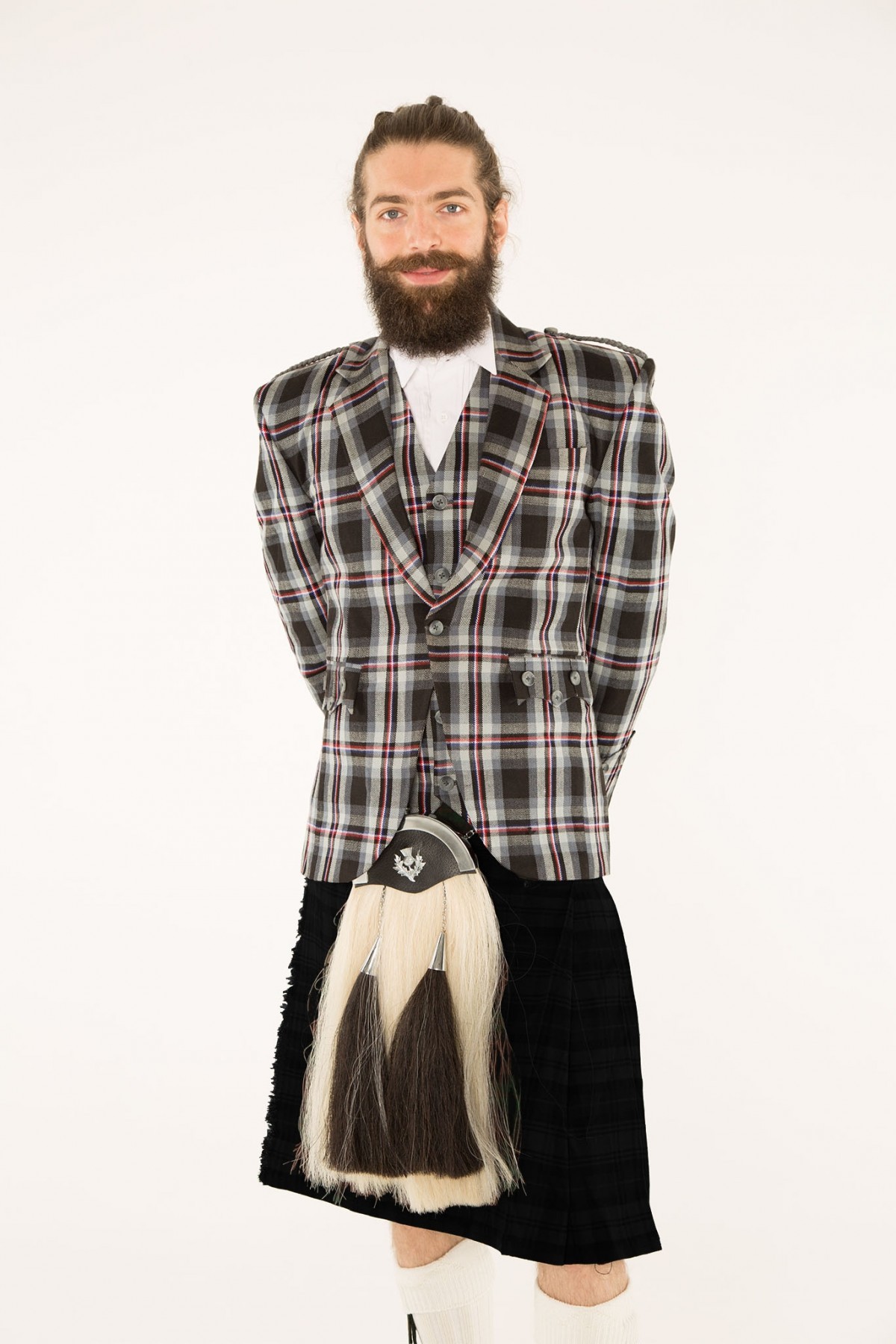 Question: What is a tweed kilt outfit?
Answer: The Argyll Tartan Kilt Outfit is made of tweed (woollen fabric). This outfit has an argyll jacket with scalloped pockets and braided epaulettes. It also has a tartan kilt, argyll tartan jacket, and waistcoat, formal shirt with tartan tie, full dress sporran, belt & buckle, kilt pins, kilt hose with matching flashes and shoes. This is a complete outfit to attend formal events.
Question: How much a Tweed Kilt Outfit cost?
Answer: We are offering this Tweed Kilt Outfit on sale. You can buy this complete outfit with all the accessories at 380$ only. You don't need to pay for the customization of this outfit, it is free for you.
Question: How many types of accessories make my Kilt Outfit complete?
Answer: The Kilt Outfit is a complete package of all Kilt Accessories to makes your wardrobe more traditional & eyecatching. Carrying on the Scottish legacy of bravery, adventure, and pride. So you may have Argyll Tartan Sporran, Argyll Tartan Purse, Argyll Tartan Tie, Argyll Tartan Trouser or Trew, Argyll Tartan Fly Plaid with Argyll Tartan Brooch that'll help to tie your plaid, Argyll Tartan Flashes which is perfect for any size of kilt hose. Moreover, you can also order custom made Argyll Tartan Skirt for your love. With a Scottish regal traditional neck-wears Argyll Tartan Scarf for every season that goes according to the weather by enhancing your prominence and social status. In short, you can order anything in any size and length.