Question: Do you wear a belt with a Bonnie Prince Charlie jacket?
Answer: There is no strict rule. You can wear a belt with Custom Made Prince Charlie Kilt Outfit to attend formal events. Some people feel comfortable not wearing a belt. It's totally your personal preference.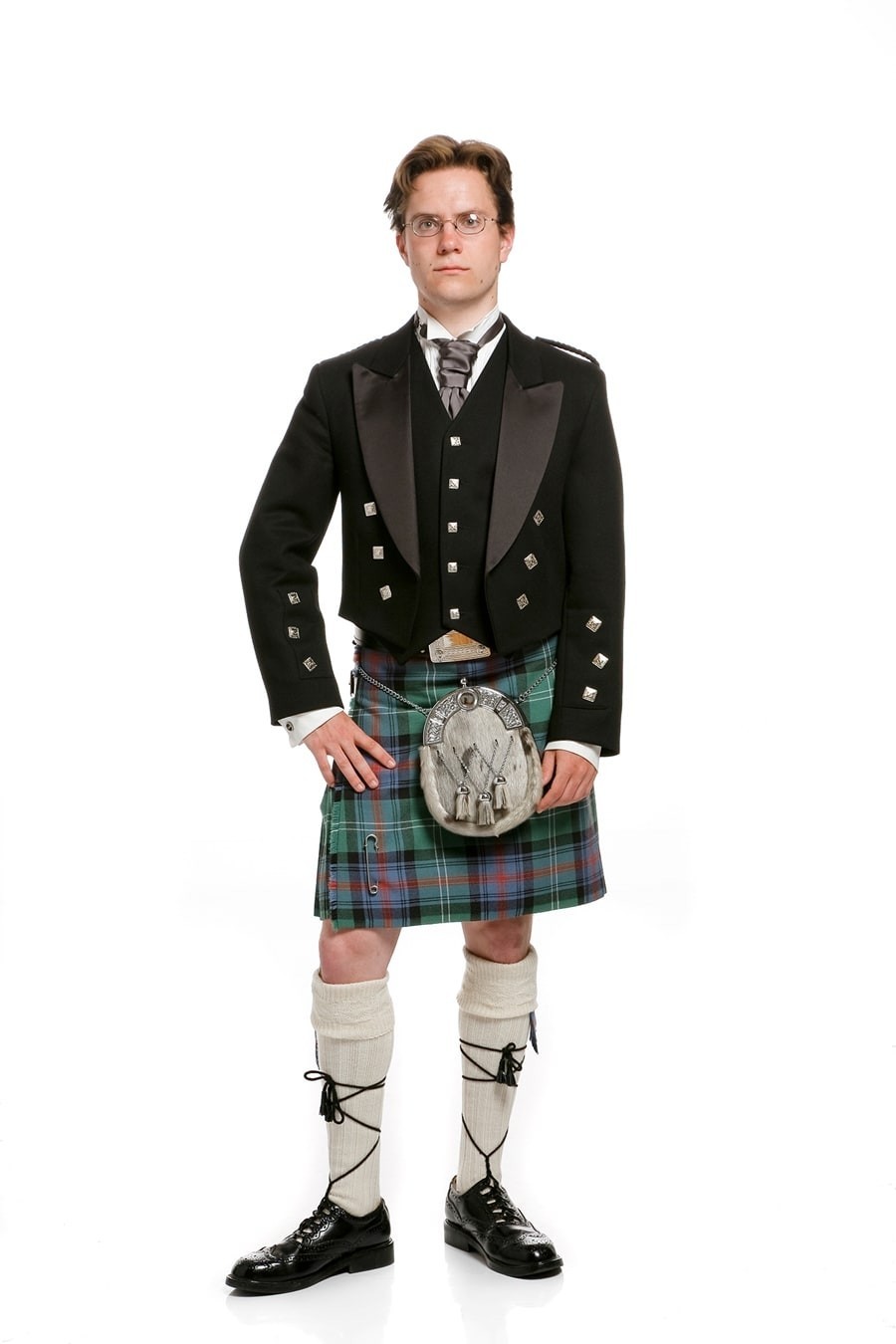 Question: Can you wear a suit jacket with a kilt?
Answer: Yes, you can wear a suit jacket with a kilt. Custom Made Prince Charlie Kilt Outfit is a great example of this. It has a tartan kilt with a Prince Charlie jacket and other accessories wearing a jacket with a kilt makes a formal look. You can attend special events, parties, and other celebrations by wearing it.
Question: Is a kilt outfit formal attire?
Answer: Yes, a kilt outfit is a formal attire and Prince Charlie Kilt Outfit is specially designed to attend formal events. In this kilt outfit, there are formal shoes, traditional sporran, tartan kilt, and other accessories. That makes your look more magnificent.
Question: How many types of accessories make my Kilt Outfit complete?
Answer: The Kilt Outfit is a complete package of all Kilt Accessories to makes your wardrobe more traditional & eyecatching. Carrying on the Scottish legacy of bravery, adventure, and pride. So you may have Prince Charlie Sporran, Prince Charlie Purse, Prince Charlie Tartan Tie, Prince Charlie Tartan Trouser or Trew, Prince Charlie Fly Plaid with Prince Charlie Tartan Brooch that'll help to tie your plaid, Prince Charlie Flashes which is perfect for any size of kilt hose. Moreover, you can also order custom made Prince Charlie Skirt for your love. With a Scottish regal traditional neck-wears Prince Charlie Scarf for every season that goes according to the weather by enhancing your prominence and social status. In short, you can order anything in any size and length.