Question: How many things are included in Prince Charlie Jacket & Utility Kilt?
Answer: The Prince Charlie Tartan Jacket and Utility Kilt Outfit comes with a jacket, kilt, belt buckle and belt for you to customize to your liking and to your specific style. You can wear a Prince Charlie Tartan Jacket & Utility Kilt Outfit and it'll will make you more attractive and boost your confidence. This is a complete package with a utility kilt.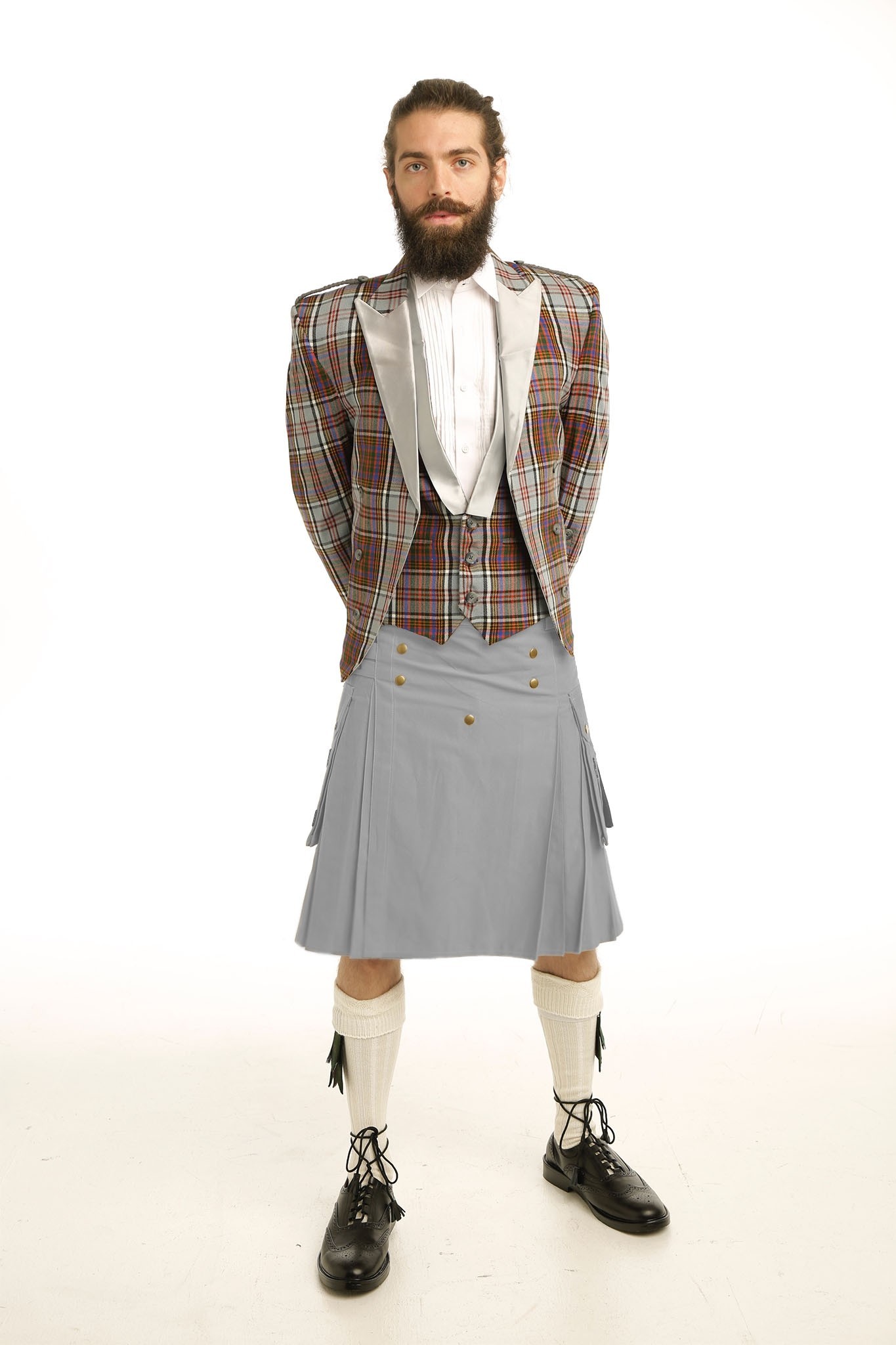 Question: What shirt do you wear with a kilt?
Answer: A Formal Dress shirt with a tie is perfect to wear with a formal kilt. This shirt also includes in Prince Charlie Tartan Jacket & Utility Kilt Outfit. You can wear at special events and gatherings to make a casual look and a modern kilt can be worn with Jacobite Shirt, Deluxe Ghillie Shirt, or a t-shirt.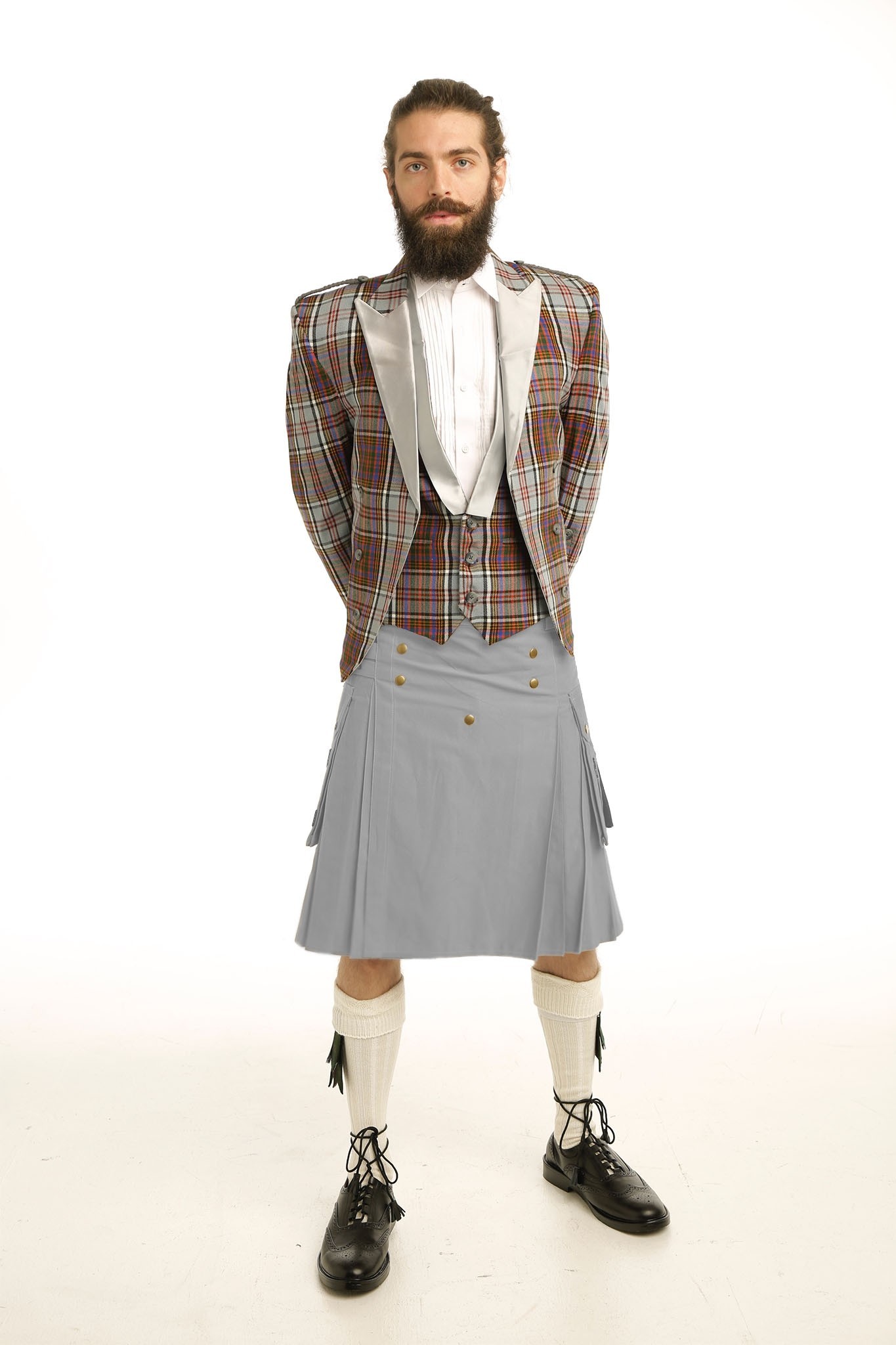 Question: Where can I wear a utility kilt outfit?
Answer: You can wear a utility kilt outfit to attend a marriage ceremony and other formal occasions. This is a perfect outfit to give a traditional and classy look from head to tow.
Question: What is a Utility Kilt Outfit?
Answer: Utility Kilt Outfit is a complete outfit having all the Utility Kilt items. It is a set of clothes and accessories to attend any formal event. It represents the Scottish culture and this outfit also includes prince charlie tartan jacket (if you want), formal shirt with bow tie, metal engraved buckle with a leather belt, formal tartan or fabric utility kilt, kilt hose with matching tartan flashes, and ghillie brogues.
Question: How many types of accessories make my Kilt Outfit complete?
Answer: The Kilt Outfit is a complete package of all Kilt Accessories to makes your wardrobe more traditional & eyecatching. Carrying on the Scottish legacy of bravery, adventure, and pride. So you may have Prince Charlie Tartan Sporran, Prince Charlie Tartan Purse, Prince Charlie Tartan Tie, Prince Charlie Tartan Trouser or Trew, Prince Charlie Tartan Fly Plaid with Prince Charlie Tartan Brooch that'll help to tie your plaid, Prince Charlie Tartan Flashes which is perfect for any size of kilt hose. Moreover, you can also order custom made Prince Charlie Tartan Skirt for your love. With a Scottish regal traditional neck-wears Prince Charlie Tartan Scarf for every season that goes according to the weather by enhancing your prominence and social status. In short, you can order anything in any size and length.