Question: What is a Scottish piper outfit?
Answer: The Scottish Bagpiper Kilt Outfit is worn by Scottish bagpipers and drummers. It has a Formal 8-Yard Stripe Pleat Tartan Kilt and this outfit includes a different set of clothes and accessories:
Thistle Buckle with Celtic Thistle Belt,

Kilt Hose and Matching Flashes,

Fly plaid Brooch, Piper Jacket,

Sporran &

Matching Piper Flyplaid Kilt Pin,

Horsehair Sporran & Matching Piper Flyplaid.
Question: What do Scottish bagpipers wear?
Answer: Scottish bagpipers wear Bagpiper Kilt Outfit. This is a complete outfit that includes various clothes and accessories. There are a number of accessories, which may include but are not limited to: a belt, sporran, sgian-dubh, knee-socks with a cuff known as kilt hose, garters, kilt pins and clan badges.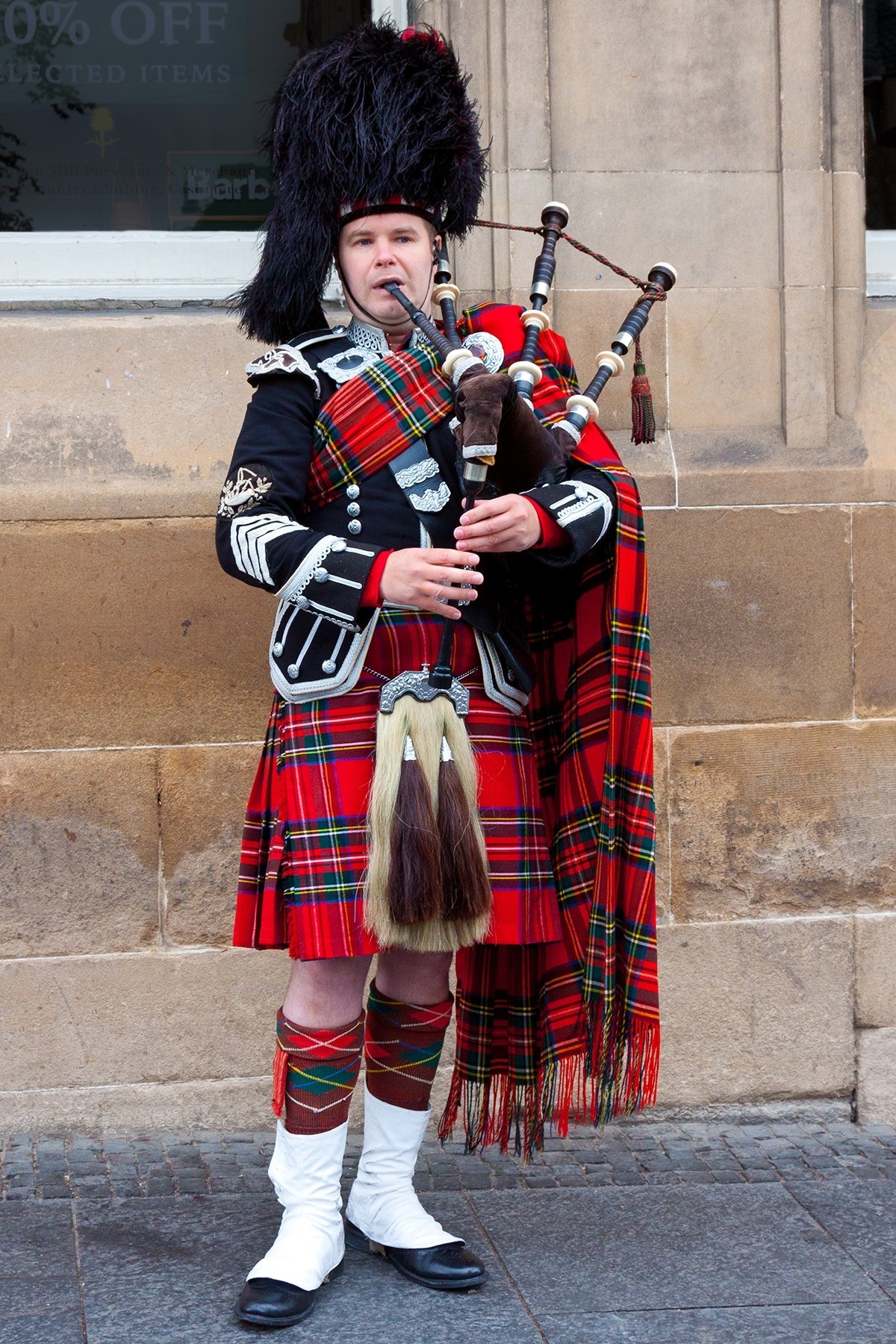 Question: What is a bagpiper cap called?
Answer: The cap that bagpipers wear is called Feather Bonnets. It is made from Ostrich's real feathers. These caps are very expensive that specifically prepared according to your head. This cap is about one foot in height. This cap is worn by pipers and drummers of Scotland.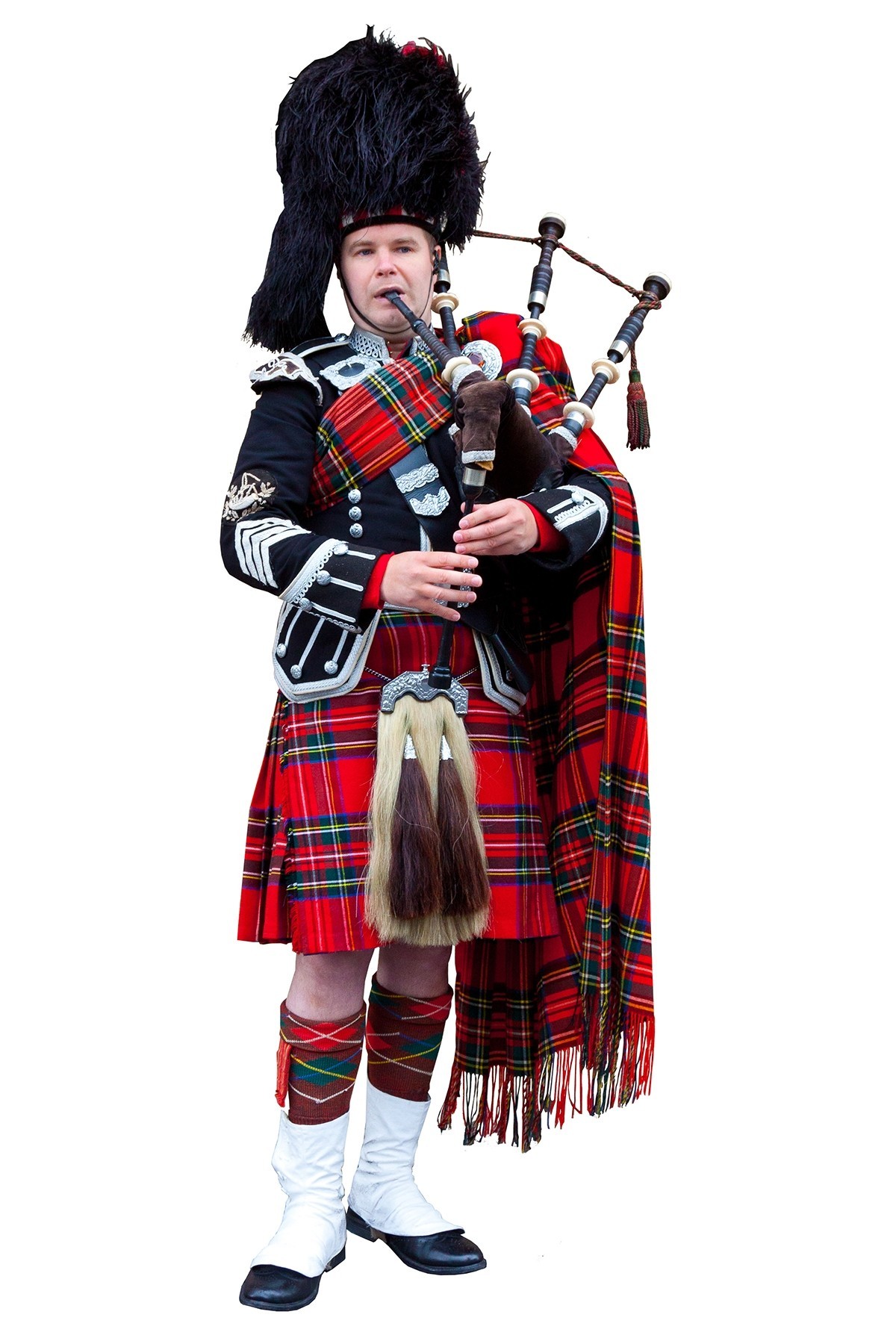 Question: How can I get a Scottish piper outfit?
Answer: You can get the Bagpiper Kilt Outfit at Scottish kilt. You will be provided with a complete set of clothes and accessories. You can select your tartan colour, sporran, belt, buckle, and kilt pin designs. All the items will be according to your given measurements. Free customization for you and moreover you can buy this outfit at a reasonable price.
Question: How many types of accessories make my Kilt Outfit complete?
Answer: The Kilt Outfit is a complete package of all Kilt Accessories to makes your wardrobe more traditional & eyecatching. Carrying on the Scottish legacy of bravery, adventure, and pride. So you may have Bagpiper Kilt Sporran, Bagpiper Tartan Purse, Bagpiper Tartan Tie, Bagpiper Tartan Trouser or Trew, Bagpiper Tartan Fly Plaid with Bagpiper Tartan Brooch that'll help to tie your plaid, Bagpiper Tartan Flashes which is perfect for any size of kilt hose. Moreover, you can also order custom made Bagpiper Tartan Skirt for your love. With a Scottish regal traditional neck-wears Bagpiper Scarf for every season that goes according to the weather by enhancing your prominence and social status. In short, you can order anything in any size and length.