Question: How many colors rainbow kilt have?
Answer: The Rainbow Kilt has 5 colors strips and makes triangle patches around the kilt, at the lower side. The colors are blue, green, yellow, orange and red color are used in the rainbow kilt to make it a fashionable outfit.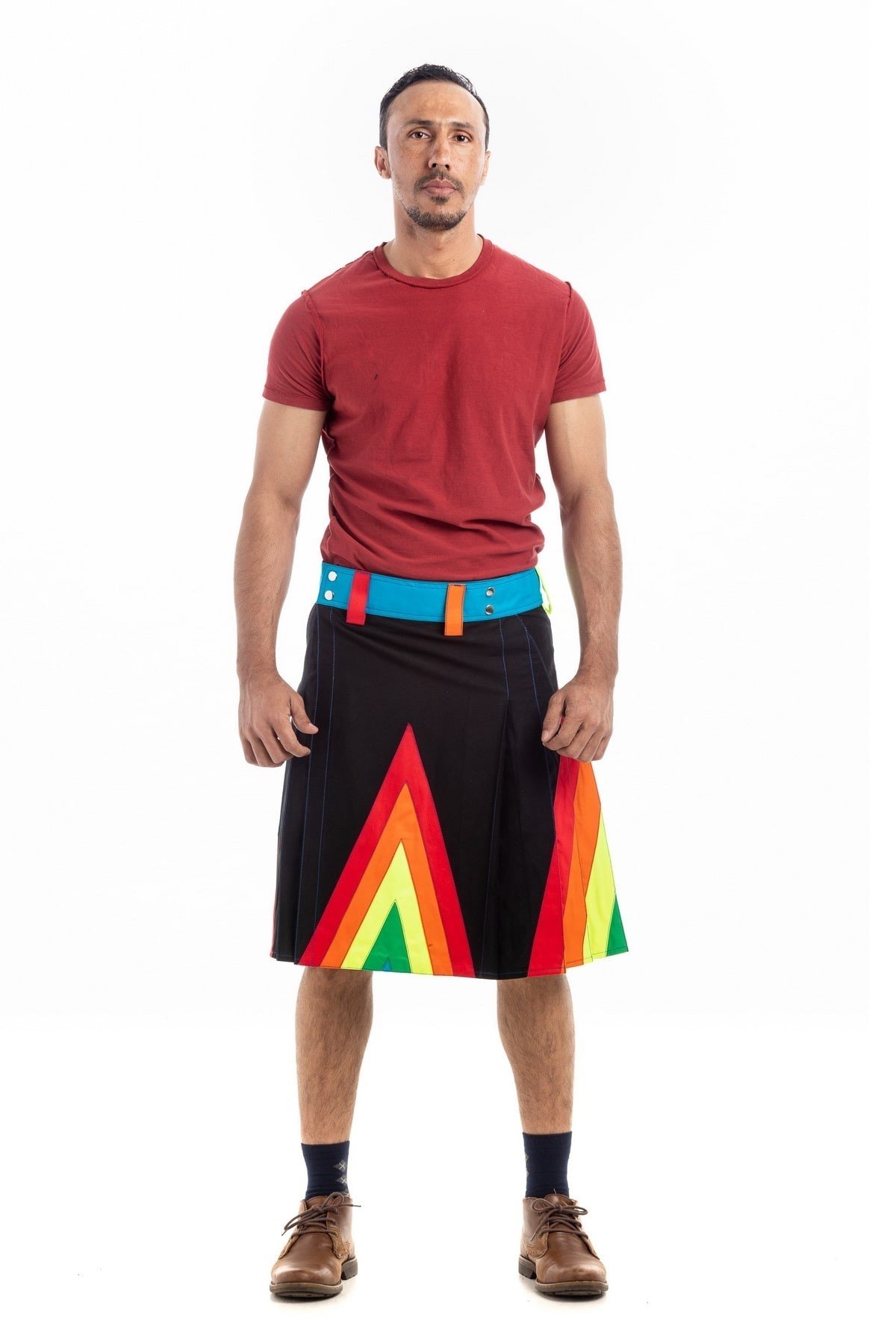 Question: Do Rainbow Hybrid Kilt perfect for festivals?
Answer: Rainbow Hybrid Kilt is a unique Kilt and perfect to wear at festivals. It has rainbow triangle patches that give you a fashionable look. It will make you attractive and you will feel comfortable wearing it due to its soft fabric. Make your special days memorable by wearing this colorful kilt.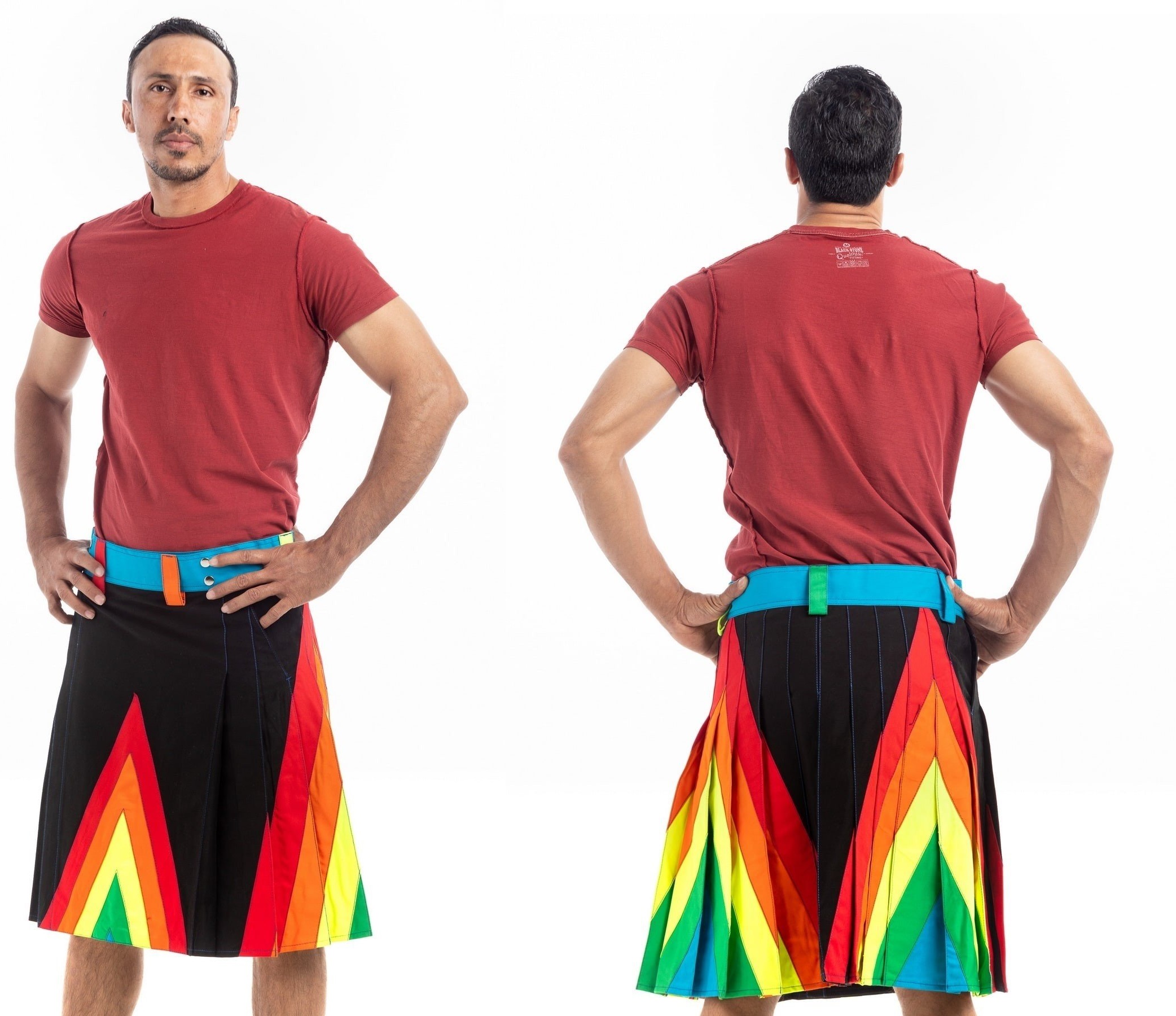 Question: How can I get Rainbow Hybrid kilt for sale?
Answer: You can easily buy a Rainbow Kilt at Scottish Kilt Shop. We are offering this colorful kilt at the sale. You can get this kilt at a reasonable price. All you need to select the color of your fabric and your measurements. You will get free customization for this beautiful kilt
Question: What Kind of accessories can I use to magnify Hybrid Kilt look?
Answer: Hybrid kilt is the beautiful multi-feature kilt that gives you an amazing look with many benefits. You can use Kilt Accessories to makes your Kilt more magnificent & eye-catching at any event. This provides you a touch of Scottish legacy with modern trends. So you can have Sporran, Purse, Tie, Trouser or Trew, Fly Plaid with Brooch that'll help to tie your plaid. It makes your personality more elegant & stunning. Flashes add a highlander style to your legs. Moreover, you can also order custom made Skirt for your love. With a Scottish regal traditional neck-wears Scarf for every season that goes according to the weather by enhancing your prominence and social status. Enjoy the complete traditional wardrobe that makes yourself more notable.