Question: What is a Tartan Hybrid Kilt?
Answer: Tartan Hybrid Kilt is our exclusive kilt in the category of the hybrid kilt. This kilt is a combination of Scottish culture and modern style. It is made with cotton material with a mixture of Tartan fabric. It gives you a fashionable look. On the front side, there is a unique style of tartan and cotton fabric with the zipper located in the middle of the kilt. Tartan is used inside the box pleats. Detachable pockets are available with thee beautiful combination of tartan and small zipper.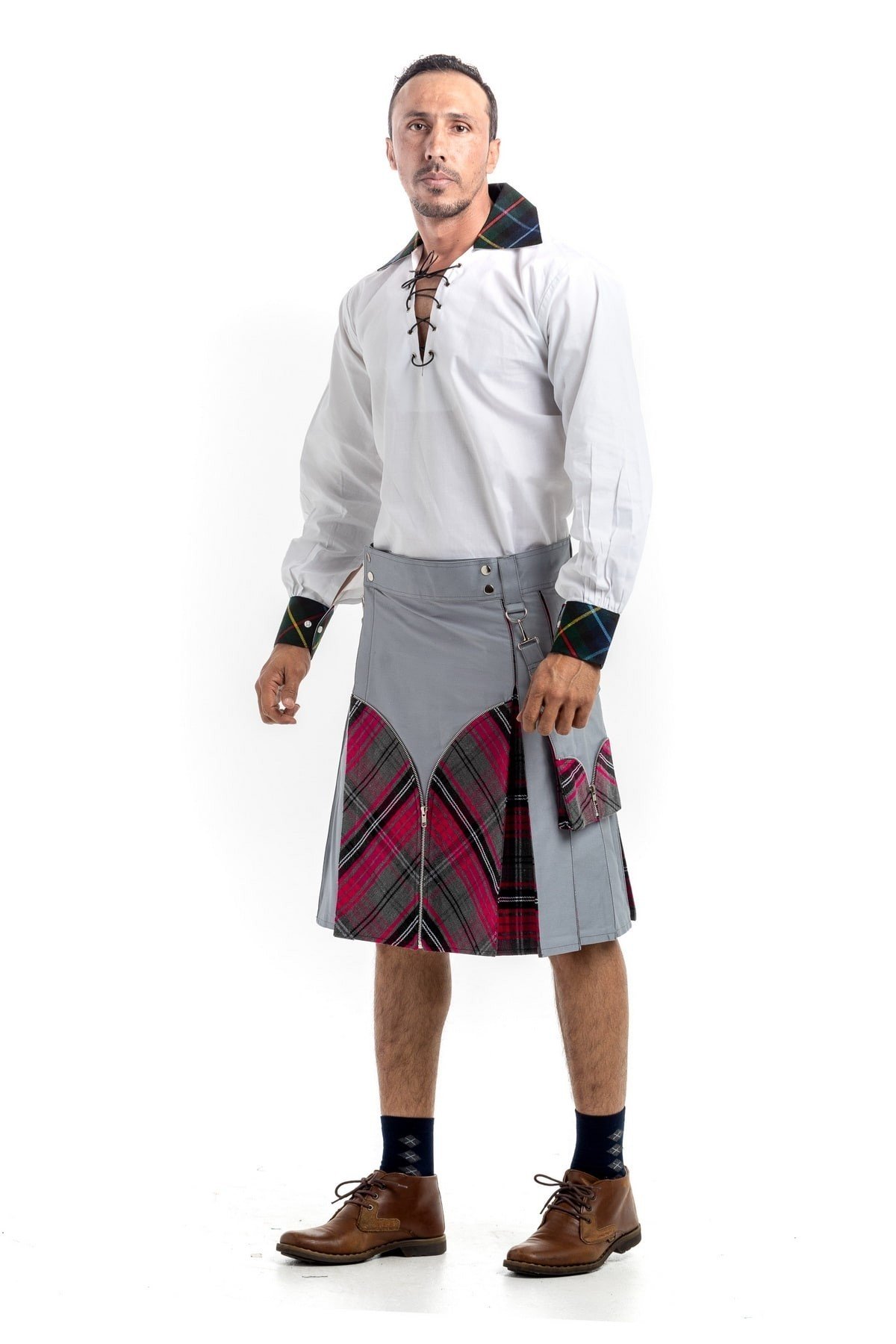 Question: What makes Tartan Hybrid Kilt unique?
Answer: The Tartan Hybrid Kilt has Detachable Pockets at either side in which the design is made of tartan and zipper in the middle, which makes this kilt a unique outfit. The same pattern is made on the detachable pockets. This kilt is a bled of Scottish heritage and modern fashion. It makes you more attractive and classy due to its elegant design.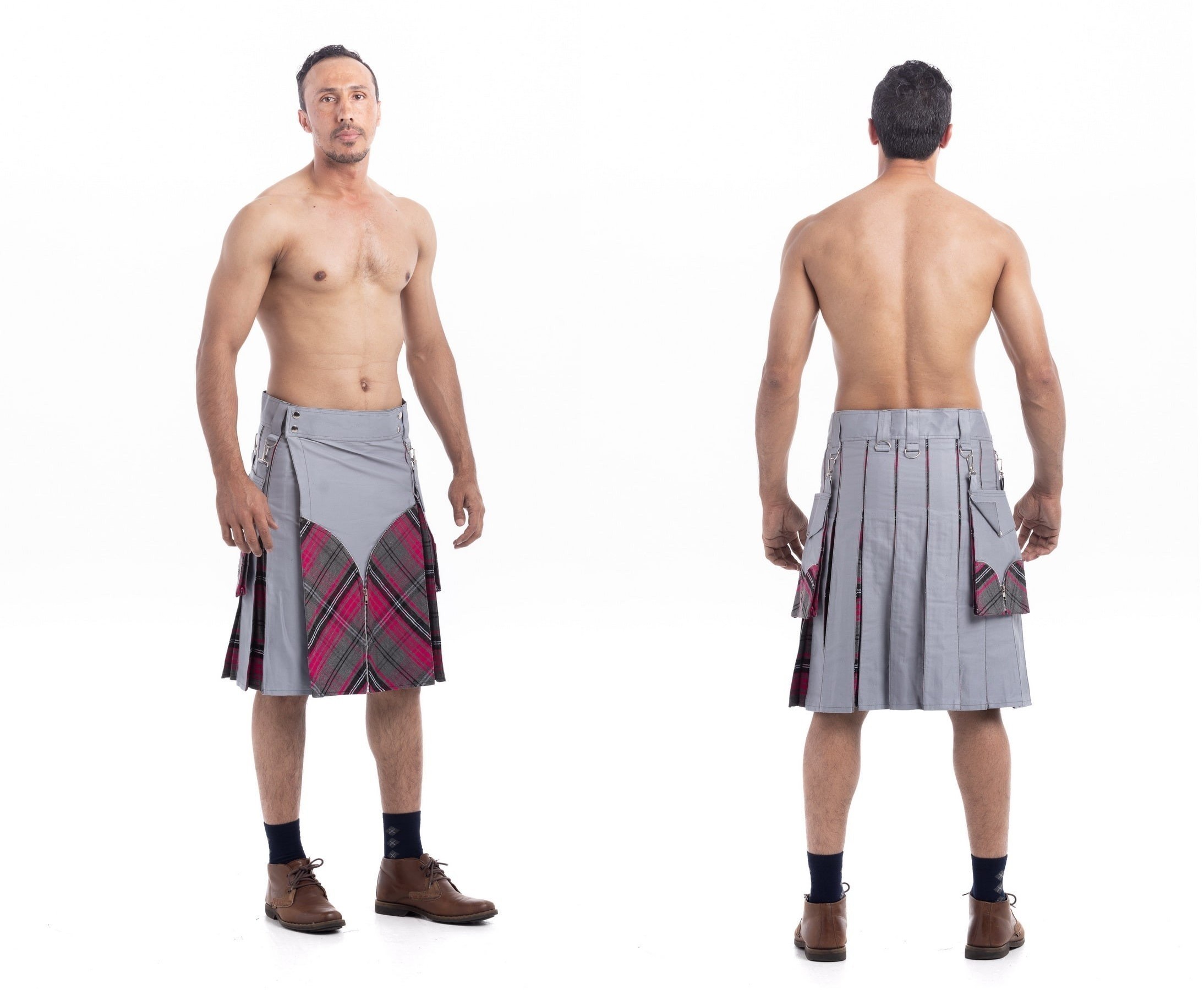 Question: Do women find kilts attractive?
Answer: Kilts are the symbol of power and honour for the Scottish clans. It is now turned into a fashionable outfit with new designs. Wearing a kilt shows you as a brave and powerful person and attracts the attention of women. They like the bold and stylish look of a man wearing a kilt.
Question: What Kind of accessories can I use to magnify Hybrid Kilt look?
Answer: Hybrid kilt is the beautiful multi-feature kilt that gives you an amazing look with many benefits. You can use Kilt Accessories to makes your Kilt more magnificent & eye-catching at any event. This provides you a touch of Scottish legacy with modern trends. So you can have Tartan Sporran, Tartan Purse, Tartan Tie, Tartan Trouser or Trew, Tartan Fly Plaid with Tartan Brooch that'll help to tie your plaid. It makes your personality more elegant & stunning. Tartan Flashes adds a highlander style to your legs. Moreover, you can also order custom made Tartan Skirt for your love. With a Scottish regal traditional neck-wears Tartan Scarf for every season that goes according to the weather by enhancing your prominence and social status. Enjoy the complete traditional wardrobe that makes yourself more notable.