Question: How to wear a sporran with a kilt?
Answer: To wear a sporran you need to extends the chain or strap through the loops at the rear of the kilt strap to fasten at the back, hang the sporran about three fingers below your waistcoat or belt, to sit roughly over the groin area.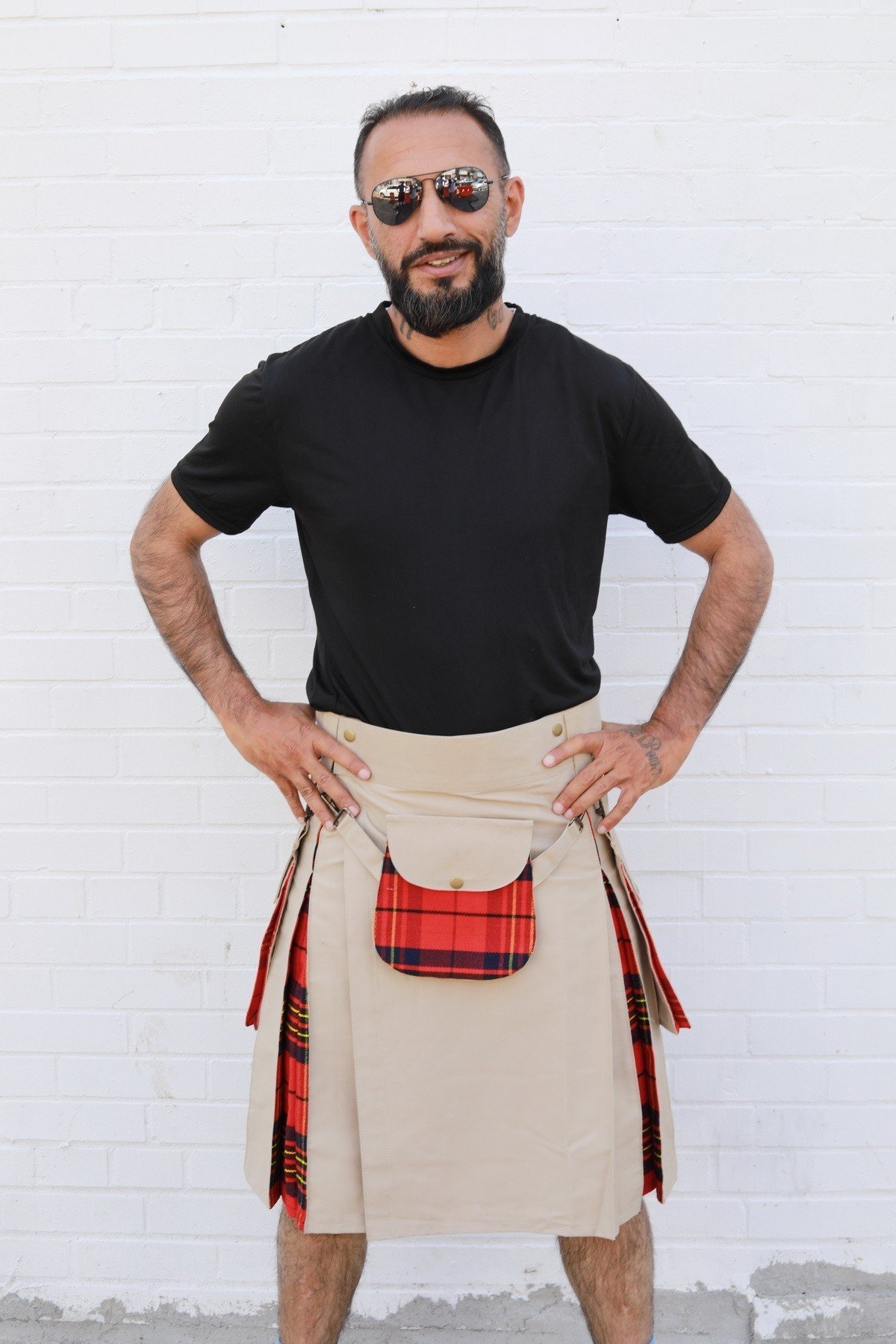 Question: Is a Sporran necessary with a Kilt?
Answer: It is not compulsory to wear a sporran. Some of the kilts come with an attachable sporran like Hybrid Kilt With Sporran allows you to attach or detach your sporran, depending on your choice. It is a modern pouch the same as the shape of the sporran. If you don't want to wear a sporran, this kilt has two detachable flap pockets to carry your important things with you.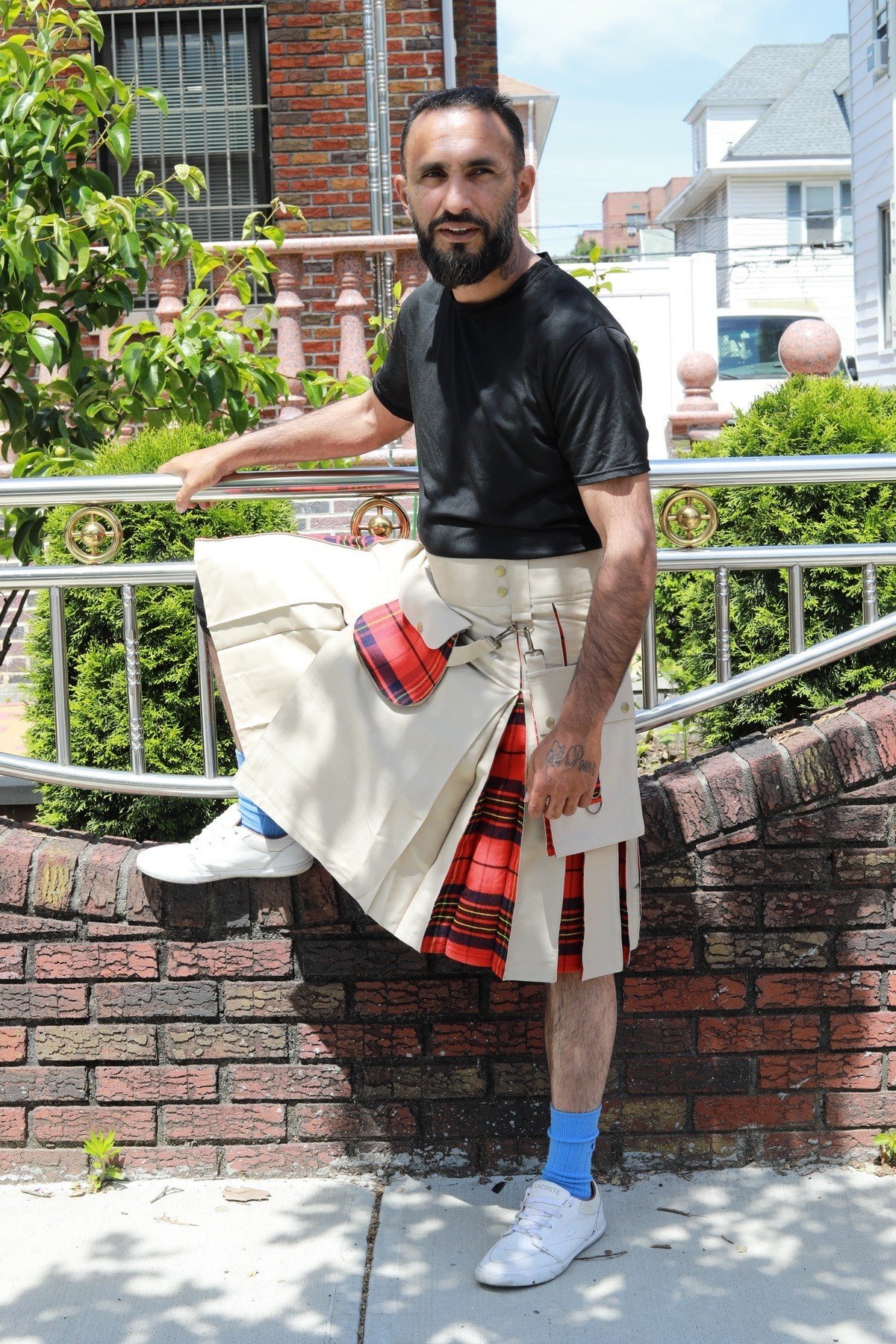 Question: Can I wear a Kilt Belt with a Dress Sporran?
Answer: There is not a strict rule for this. It's up to your personal preference. Some people suggest that the knob of the day sporran tricks with the buckle when you sit down. But if you insist on wearing a Kilt Belt for a formal event, you can wear it.
Question: What is a kilt sporran?
Answer: Kilt sporran is a kind of pouch to carry your important things like a wallet, cell phone, or keys. A sporran is worn in front of the kilt. It is a part of Scottish cultural heritage. You can wear it with the help of D-rings or belt loops.
Question: What Kind of accessories can I use to magnify Mix & Match Hybrid Kilt look?
Answer: The Mix & Match Hybrid Kilt comes with detachable Tartan Sporran, it's a beautiful multi-feature kilt that gives you an amazing look with many benefits. You can use Kilt Accessories to makes your Kilt more magnificent & eye-catching at any event. This provides you with a touch of Scottish legacy with modern trends. So you can have, Tartan Purse, Tartan Tie, Tartan Trouser or Trew, Tartan Fly Plaid with Tartan Brooch that'll help to tie your plaid. It makes your personality more elegant & stunning. Tartan Flashes adds a highlander style to your legs. Moreover, you can also order custom made Tartan Skirt for your love. With a Scottish regal traditional neck-wears Tartan Scarf for every season that goes according to the weather by enhancing your prominence and social status. Enjoy the complete traditional wardrobe that makes yourself more notable.