Question: Is there a Unique Hybrid Kilt available?
Answer: Modern X-Men Hybrid Kilt is a Special kilt in the category of Hybrid Kilts. This article is famous in our store and we received positive feedback from our customers. It is made of pure cotton fabric. Box pleats with a thin outline of the red thread to make this kilt a unique outfit. In front of the apron, there are X-designs in red color. The same design is provided on the both detachable pockets of this kilt.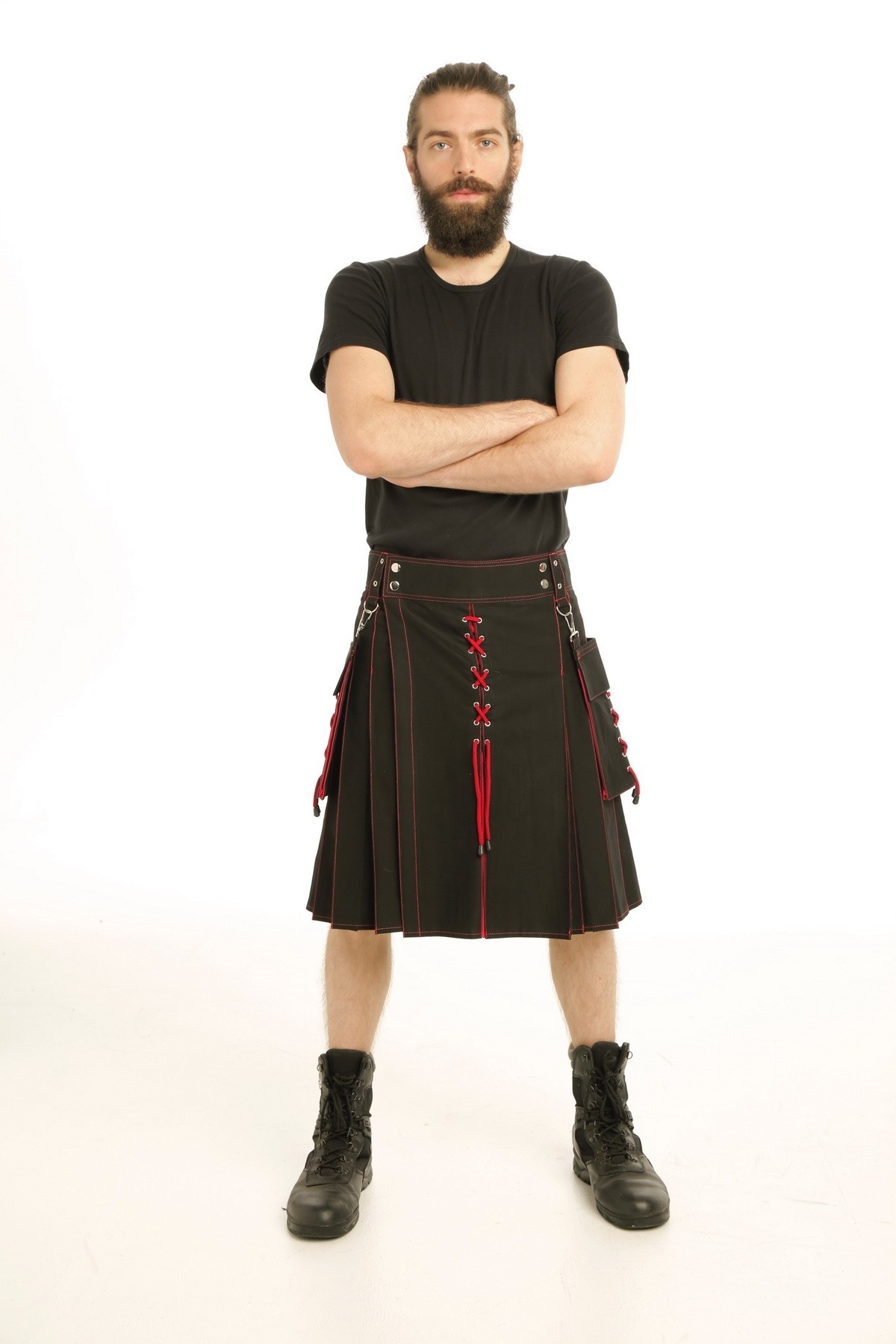 Question: How to dress casually in a kilt?
Answer: To dress casually in a Kilt you should pair your kilt with a collarless shirt or a chunky knitted jumper. For a truly stylish look, we recommend going for something in a colour that complements your kilt's tartan. You can wear a simple shirt, polo or a T-shirt for casual shoes. Pair simple shoes, sneakers, or long boots to make your look eye-catching.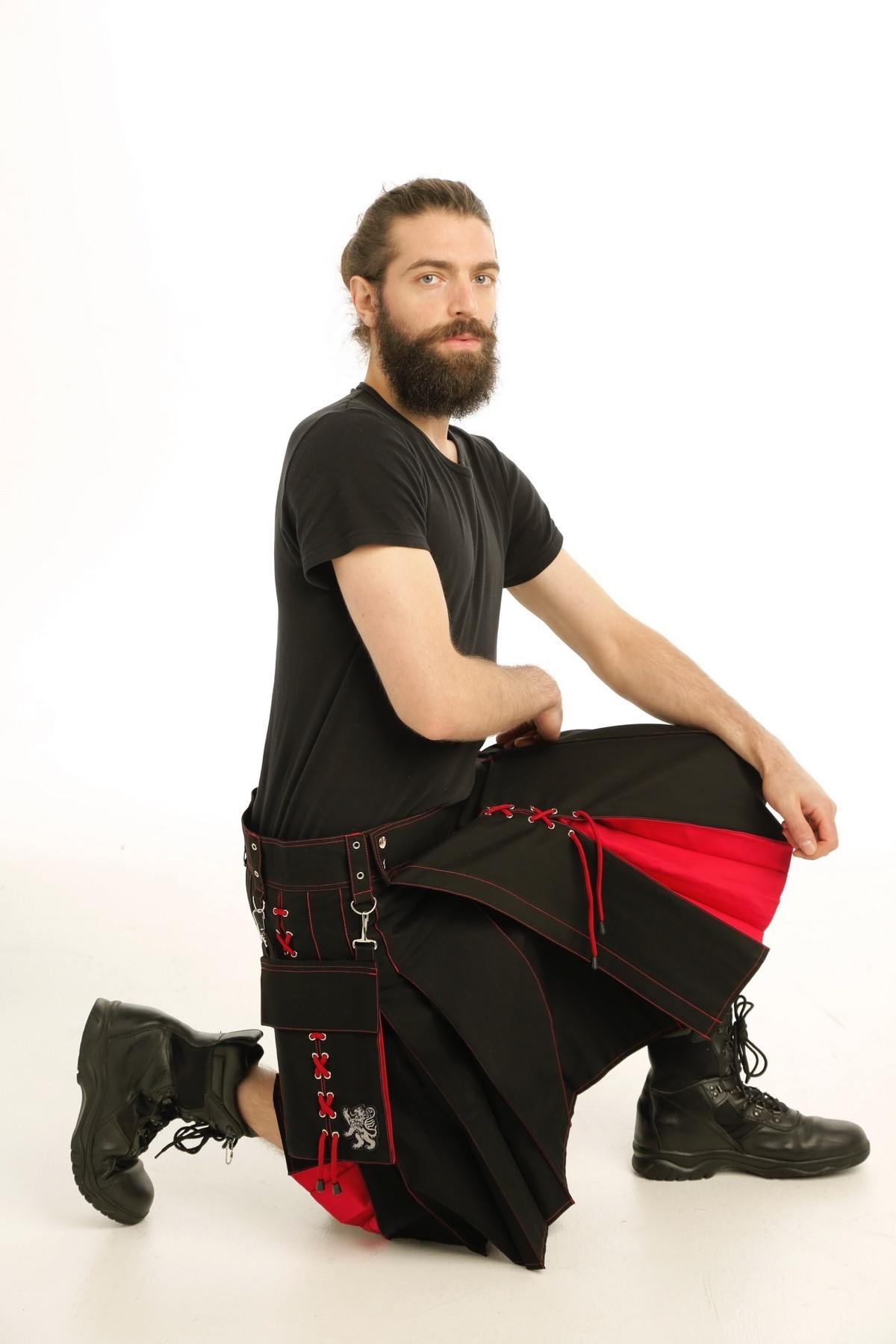 Question: What Kind of accessories can I use to magnify X-Men Hybrid Kilt look?
Answer: The famous X-Men Hybrid kilt is the beautiful multi-feature kilt that gives you an amazing look with many benefits. You can use Kilt Accessories to makes your Kilt more magnificent & eye-catching at any event. This provides you a touch of Scottish legacy with modern trends. So you can have Sporran, Purse, Tie, Trouser or Trew, Fly Plaid with Brooch that'll help to tie your plaid. It makes your personality more elegant & stunning. Flashes add a highlander style to your legs. Moreover, you can also order custom made Skirt for your love. With a Scottish regal traditional neck-wears Scarf for every season that goes according to the weather by enhancing your prominence and social status. Enjoy the complete traditional wardrobe that makes yourself more notable.