Question: Can guys wear a white shirt for a wedding?
Answer: Yes, you can wear Formal Dress Wedding Shirt anywhere at any event. It also an essential part of every kilt outfit. So. it is one of the best white shirts for the wedding. Because it gives a traditional highlander look to your wardrobe.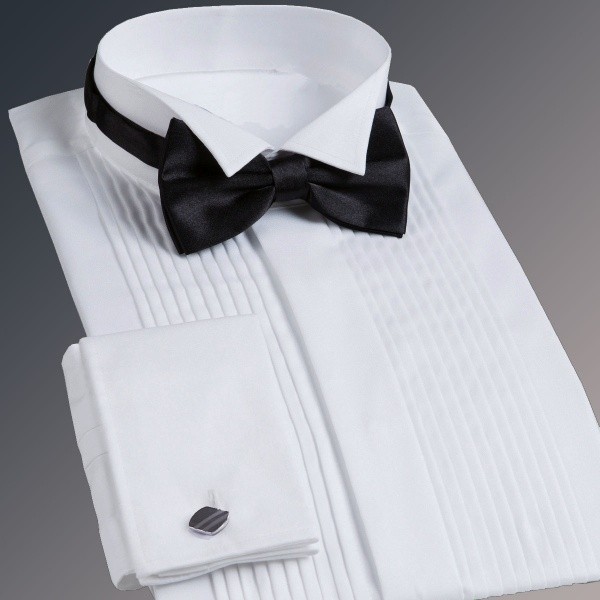 Question: What color shirt with a black suit wedding?
Answer: You can wear any color of Formal Dress Wedding Shirt with a black pent that will suit your personality. Seven fantastic colors are available at the Scottish kilt shop.
Question: Does a formal wedding require a White Shirt?
Answer: You need a Formal Dress Wedding Shirt at every wedding to complete kilt outfit. Because it's an essential part of every highlander outfit. So you can select the white color for this attire. That makes your personality more unique & stunning.
Question: How many types of Jacobite Ghillie Shirt can I get?
Answer: Ghillie Shirts are considered as one of the most important kilt accessories. It is known as a traditional shirt of highlander. Because it makes your kilt outfit more classy and traditional.
Jacobite Shirt
Jacobite Shirt has incredible lacing style with lightweight stuff that keeps you cool.
Formal Dress Wedding Shirt
Formal Dress Wedding Shirt is an amazing fully casual dress for formal events like wedding & office.
Deluxe Ghillie Shirt
Deluxe Ghillie Shirt is a fantastic traditional shirt with an astonishing touch of tartan. These are entirely made to measure & you can custom your desired fitting accordingly.