Question: Is Leather Kilt for a male is available online?
Answer: Scottish Kilt is an Online Shop. We are offering Bavarian Leather Kilt to give you a fashionable look. It is made with soft Cowhide Leather that makes it durable. You can check at our store and select the color of the leather and your measurements. You will provide free customization.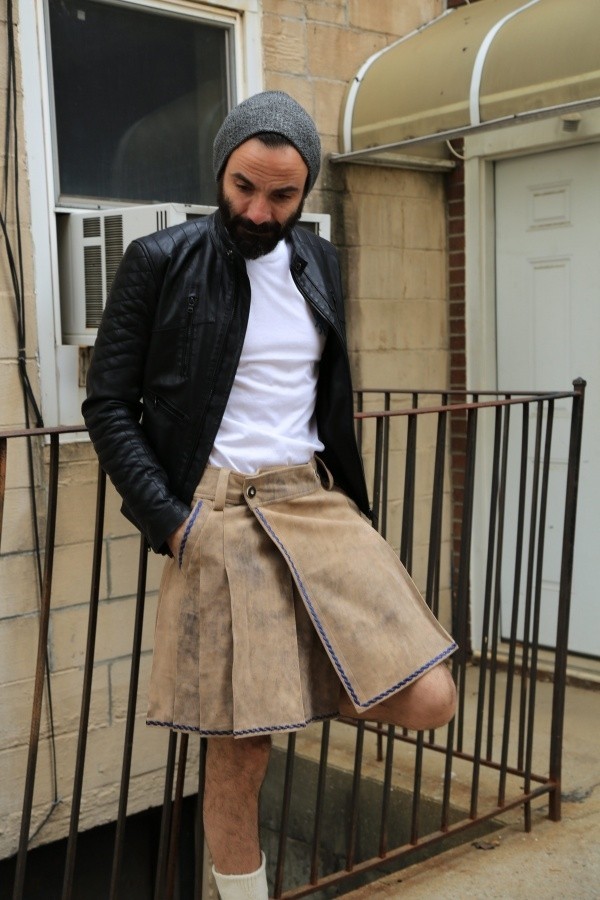 Question: What is the basic difference between men's leather kilts and girls' colorful kilts?
Answer: There is no difference. Both genders can wear leather kilts because it is not associated with anyone specific. Along with black, they can wear colorful leather kilts like brown, blue, gray, green, or red.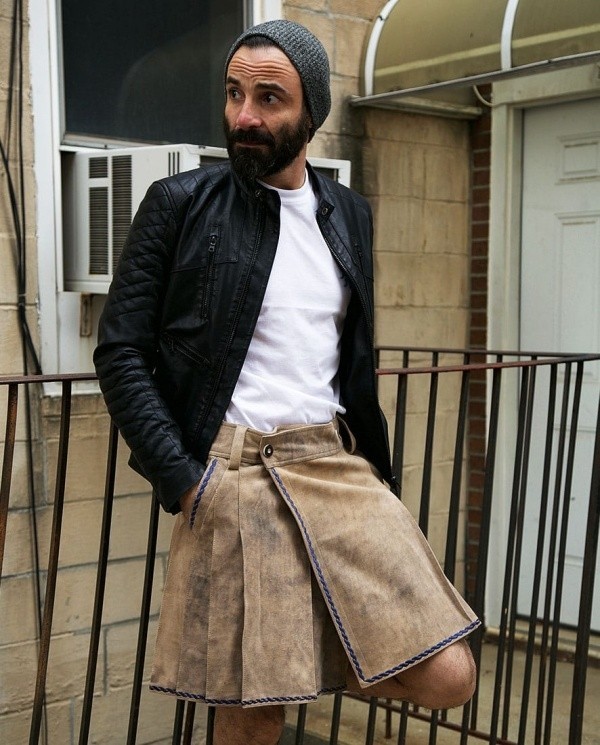 Question: How many types of accessories make my Leather Kilt more stunning?
Answer: Leather Kilt always creates a class that never fades. But it's amazing Kilt Accessories make your wardrobe more striking & glorious. That gives you a superb look with impressive body language. You can use Leather Sporran, Leather Purse and Leather Kilt Blet to make your attire more amazing. You can decorate your upper wear with Fly Plaid with Brooch that'll help to tie your plaid. The Flashes adds a great effect to your kilt hose. Moreover, you can also order custom made Leather Skirt for your love. You can also use Scottish regal traditional wear like Tartan Tie, Trouser or Trew, and Scarf that strengthens your dignity and reputation in a traditional style.