Question: How to make a Leather Utility Kilt With Cargo Pockets?
Answer: It is easy to make a Leather Utility Kilt With Cargo Pockets. You need measurements like kilt length, fell measurement, waist size, and hip size. Calculate and cut the fabric according to the dimensions. Fold and make pleats at the backside of a kilt and pinned them. Make the waste band and attach it at the top of the fabric. Then attach the rivets or button and make belt loops of about 2.25inches. Finally, make the cargo pockets and sew them on both sides of kilts. Enjoy your kilt.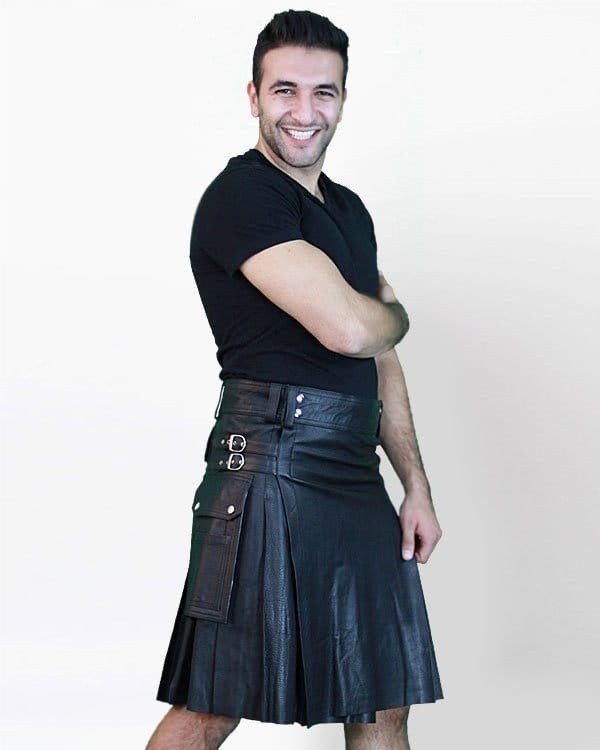 Question: How to make a Leather Utility Box Pleat Cargo Kilt?
Answer: To make a Leather Utility Box Pleat Cargo Kilt. You need to collect measurements and cut the fabric accordingly. Then mark the back area with a distance of 4 inches from one mark. Fold at one mark to another marked line of 4 inches. Pinn the fabric. Do the same process and make all pleats. Prepare a waste belt and sew it at the top of the pleated fabric. Attach belt loops, and pockets at both sides with rivets, metal hooks, and other hardware as you want to give a stylish look.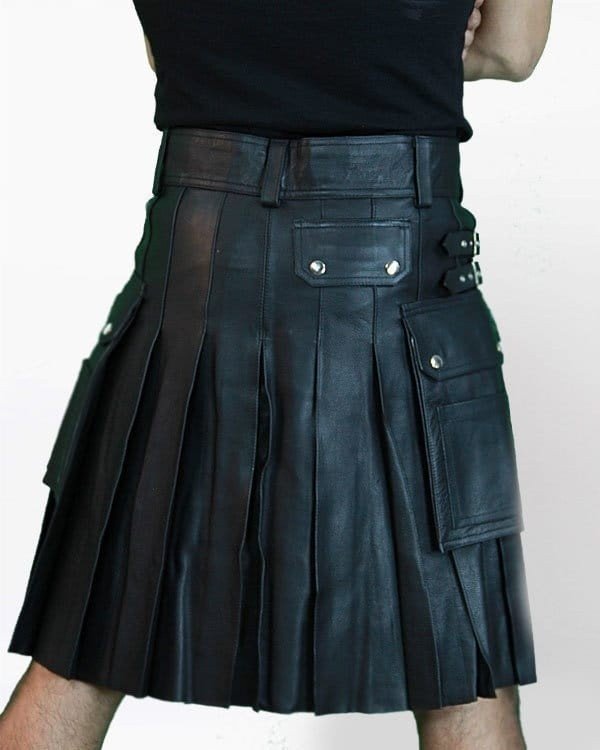 Question: How many types of accessories make my Leather Kilt more stunning?
Answer: Leather Kilt always creates a class that never fades. But it's amazing Kilt Accessories make your wardrobe more striking & glorious. That gives you a superb look with impressive body language. You can use Leather Sporran, Leather Purse, and Leather Kilt Belt to make your attire more amazing. You can decorate your upper wear with Fly Plaid with Brooch that'll help to tie your plaid. The Flashes adds a great effect to your kilt hose. Moreover, you can also order custom made Leather Skirt for your love. You can also use Scottish regal traditional wear like Tartan Tie, Trouser or Trew, and Scarf that strengthens your dignity and reputation in a traditional style.