Question: How should I adjust my Scottish Glengarry Hat properly?
Answer: You can adjust Scottish Glengarry Hat by steeping it at an angle on the right side. Because traditionally it was worn at the lower side so that it could touch your ear side. You also adjust it according to your desire & style.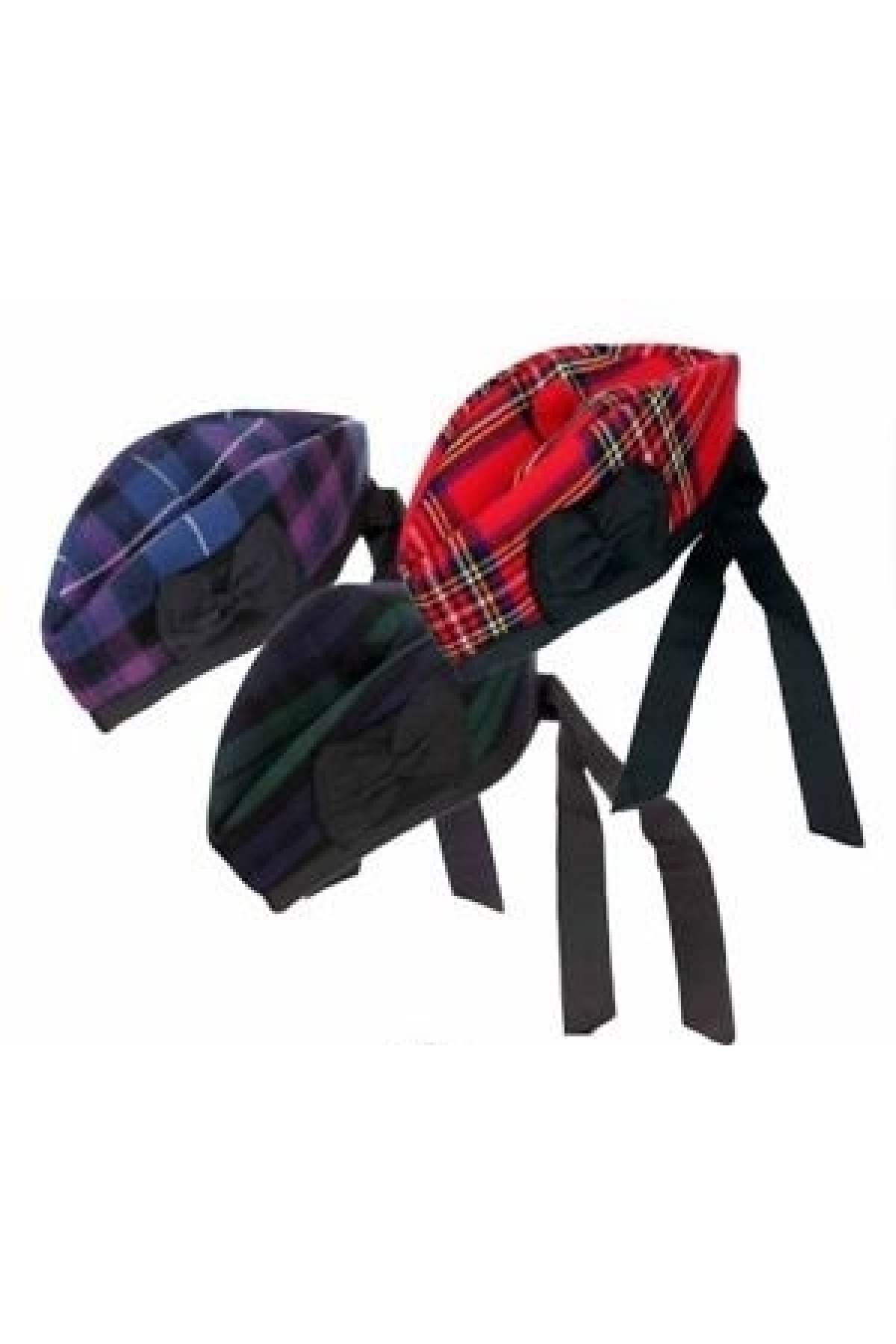 Question: How Scottish Glengarry Hat enhances my look?
Answer: As a traditional cap, Scottish Glengarry Hat adds sophistication in your look by connecting yourself with classical style. It also gives you a unique & stunning appearance at any event.
Question: How many types of Scottish Hat & Cap can I get?
Answer: Make your look more prestigious, stately and regal with Scottish Hat & Cap. These casual hats make you perfect at every outdoor gathering. It is available in every clan tartan. So you can enjoy it with a unique style that makes you very attractive & bold. So check out the amazing features of Plain Balmoral Hat with Pompom-Scottish Highland Hat, Red Black White Balmoral Bonnet Hat Scottish Highland Wear, Red White Diced Balmoral Bonnet Hat Beanie Scottish Highland Wear, Glengarry Cap - Red Black and White Dice, Plain Khaki Balmoral Bonnet Hat Beanie Scottish Highland Wear, Red & White Diced Glengarry Hat with Pompom, Black White Glengarry with Black Pompom Wool Scottish Kilt Hat Highland Wear, Plain Glengarry Bonnet Hat With Red Pompom, Scottish Glengarry Hat, Scottish Balmoral Hat. These hats are made from high-quality mater & available in different sizes & styles. So, you can select any Hat/Cap from a lot of available designs.