Yes, a Balmoral is considered a type of hat. The Balmoral, also known as the Balmoral bonnet or Balmoral cap, is a traditional Scottish hat that can be worn as part of formal or informal Highland dress. It is a knitted, soft wool cap with a flat crown, and is larger and baggier than the Glengarry cap. It is sometimes woven like the Tam O'Shanter from a fine tartan, with a band that matches and is often topped with a toorie (pom-pom) on one side of the head, similar in ways to a beret. The Balmoral is widely used as a part of a uniform in Army Cadets and pipe bands
What is the Scottish term for hats?
The Scottish term for hats is referred to as "bunnet." This term shares its etymological roots with both the English "bonnet" and the French "bonnet." In Scotland, "bunnet" encompasses various styles of headwear, such as the Balmoral cap, golf cap, and the distinctive Glengarry bonnet. Notably, the bonnet in this context typically denotes a flat, brimless hat traditionally worn by men, showcasing the rich tapestry of Scottish headgear traditions.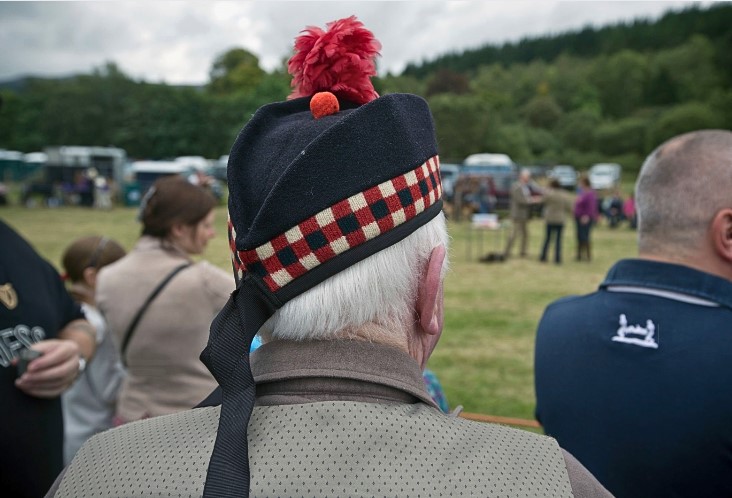 Could you provide the historical background of the Balmoral hat?
The Balmoral bonnet, also known as the Balmoral cap or Kilmarnock bonnet, boasts a rich Scottish heritage, evolving from the 16th-century bluebonnet. This iconic headwear features a soft, knitted wool cap with a flat crown, with its distinction from the blue bonnet somewhat ambiguous. In the mid-18th century, it appeared nearly identical to a black cap worn by Lord George Murray. The term "Balmoral" was later coined in the late 19th century. Originally donned by laborers, it gained popularity and eventually became a symbol of traditional Scottish dress. The hat's namesake, Balmoral Castle in Aberdeenshire, is often frequented by the British Royal Family. Today, it endures as a cherished piece of Scottish culture, available in a variety of colors and patterns.
How has the design of the Balmoral hat evolved over time?
The design of the Balmoral hat has transformed throughout its history. Originally, it emerged as a soft-knitted hat with a snug band and a loose crown, rooted in the 16th-century blue bonnet tradition. The name "Balmoral" was coined in the late 19th century. In 1903, some Lowland regiments briefly adopted a stiffened crown version. Following World War II, the Black Watch (Royal Highland Regiment) embraced a softer blue Balmoral as full dress headgear. Over time, it has evolved into a more structured and versatile headpiece, available today in various colors and designs alongside the Glengarry hat.
How does the Balmoral differ from the Tam O'Shanter?
The Balmoral distinctively differs from the Tam O'Shanter in several aspects. While both are traditional Scottish hats, the Balmoral features a more rounded top crafted from finer quality doe-skin in pale tan or grey hues, occasionally woven with a matching tartan band or a distinguished diced hatband, making it suitable for more formal occasions. In contrast, the Tam O'Shanter sports a larger, flatter top, historically hand-knitted in one piece, stretched on a wooden disc to achieve its characteristic flat shape, and later felted. Thus, their distinctions lie in the shape of the top, the material composition, and the occasions they are best suited for, with the Balmoral embodying a refined elegance while the Tam O'Shanter exudes a more rustic charm.
What sets apart a beret from a Balmoral?
A beret and a Balmoral are distinguishable by their unique characteristics. A beret, commonly worn by military forces, is cost-effective to produce in various colors, can be conveniently rolled up and stowed away, and even accommodates headphones. On the other hand, the Balmoral, a traditional Scottish hat, is steeped in history, originating from the blue bonnet and gaining its name in the late 19th century. It holds cultural significance, being worn as part of formal or informal Highland dress, and is associated with the humbler ranks, ploughmen, carters, and Canadian highland regiments, setting itself apart with its distinctive grossgrain ribbon and cockade.
Who is eligible to wear a Balmoral hat?
The Balmoral bonnet, also referred to as the Balmoral cap or Kilmarnock bonnet, is a cherished emblem of Scottish heritage that seamlessly complements both formal and casual Highland attire. This versatile headpiece finds its place wherever a cap is appropriate, making it a favored accessory for formal kilt ensembles and traditional Highland wear. The beauty of the Balmoral lies in its inclusivity; it can be donned by individuals of all backgrounds, transcending boundaries set by tradition and following the ever-evolving currents of fashion and personal style.
On what occasions is it customary to wear the Balmoral hat?
The Balmoral hat, an emblem of Scottish heritage, graces a variety of occasions with its timeless charm. Whether you're partaking in formal gatherings or embracing the relaxed ambiance of casual Highland dress, this traditional Scottish bonnet finds its place. Its versatility shines through as it complements both formal events, like representing your clan at Celtic festivals or parades, and informal settings where the essence of Scottish culture is celebrated. Named after the iconic Balmoral Castle, this soft, knitted wool cap with a flat crown transcends time, making it a cherished accessory for those who appreciate the fusion of tradition and style.
Which materials are typically used in crafting the Balmoral hat at Scottish Kilt?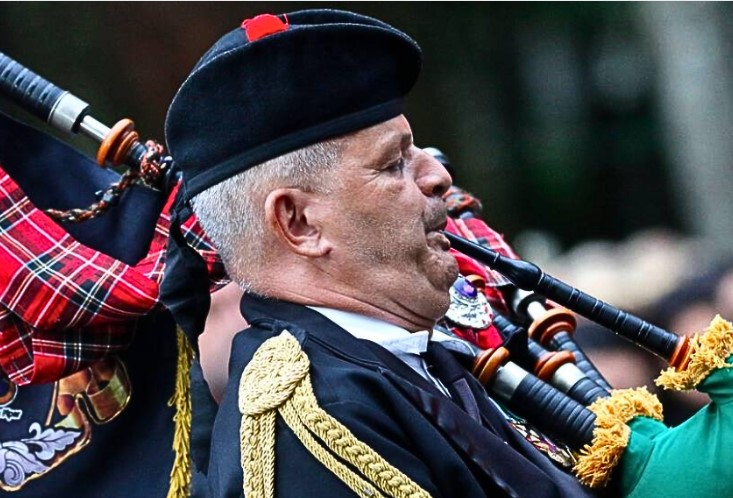 The Balmoral hat, meticulously crafted at Scottish Kilt, is renowned for its exquisite quality and traditional charm. Each Balmoral hat is carefully fashioned from the finest pure acrylic wool, skillfully knitted, and then expertly milled to achieve a luxurious felted texture. Adorned with a delightful pompom atop and elegant ribbons cascading behind, this iconic headwear piece captures the essence of Scottish heritage. While the classic Balmoral hat is traditionally crafted from black wool felt, the Scottish Kilt offers a modern twist with tartan cap options, all steeped in the rich history of Scottish fashion dating back to the 16th century.
Are the hats at Scottish Kilt available in various sizes?
Scottish Kilt proudly offers a diverse selection of hats and caps, meticulously designed to cater to a wide range of preferences and needs. Our collection boasts a rich palette of colors, authentic tartans, and distinctive styles. Currently, we stock two exceptional varieties: the classic Balmoral Cap and the elegant Glengarry Bonnets. To ensure a perfect fit for our customers, these exceptional Scottish headpieces are available in sizes spanning from 56cm to 62cm, ensuring that everyone can find their ideal fit and embrace the heritage of Scotland with style and comfort.
Can I find hats with clan-specific tartan patterns among the products?
Scottish Kilt proudly offers a diverse selection of hats adorned with clan-specific tartan patterns. Our collection encompasses over 1400 unique tartans, ensuring you'll discover the perfect cap to celebrate your Scottish heritage in style. Whether you're seeking a traditional Scottish cap or a contemporary twist, we have the perfect hat to showcase your clan's distinct tartan. Explore our extensive range to find the ideal accessory for your Scottish pride.