Question: What is a Leather Hybrid Kilt?
Answer: The Hybrid Kilt is a blend of Utility Kilt and Tartan. Leather Hybrid Kilt is our special article in this category. Leather material is used to make this kilt and box pleats at the backside add an extra style. This is a modern kilt with two detachable pockets on both sides to carry your essentials.

Question: How to clean a Leather Hybrid Kilt?
Answer: Leather Hybrid Kilt - Tartan Box Pleated is easy to clean. Try to avoid pouring a softener direct to the fabric. Fill cold or light warm water into a tub and put softener like Woolite. Dip the kilt and rub the fabric gently and leave it for some time in the tub. Then replace the water with fresh water and wash until all the detergent come out. Hang the Hybrid Kilt on the clothesline and wait until its completely dry. Finally, iron the pleats and dry the moisture if left and the kilt is ready.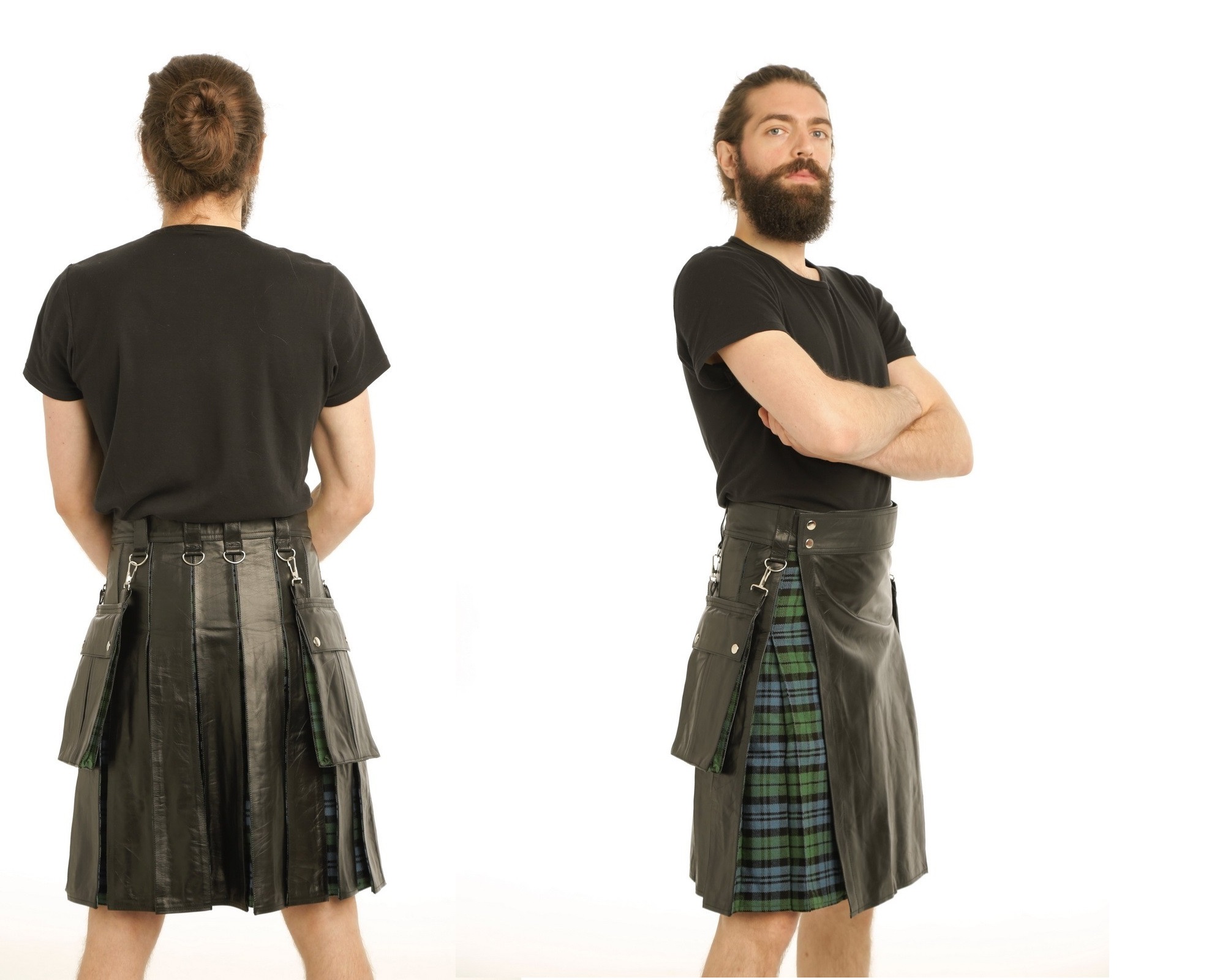 Question: How many types of accessories make my Leather Kilt more stunning?
Answer: Leather Kilt always creates a class that never fades. But it's amazing Kilt Accessories make your wardrobe more striking & glorious. That gives you a superb look with impressive body language. You can use Leather Sporran, Leather Purse, and Leather Kilt Belt to make your attire more amazing. You can decorate your upper wear with Fly Plaid with Brooch that'll help to tie your plaid. The Flashes adds a great effect to your kilt hose. Moreover, you can also order custom made Leather Skirt for your love. You can also use Scottish regal traditional wear like Tartan Tie, Trouser or Trew, and Scarf that strengthens your dignity and reputation in a traditional style.