Question: Can I get a Leather Kilt with Sporran?
Answer: Yes, we specially designed Leather Kilt With Sporran. This kilt is the most popular at our store. It is famous due to its extra accessories like leather straps, buttons, metallic hooks, and a leather sporran. You will enjoy modern sporran that can easily be attached to the D-rings at the front.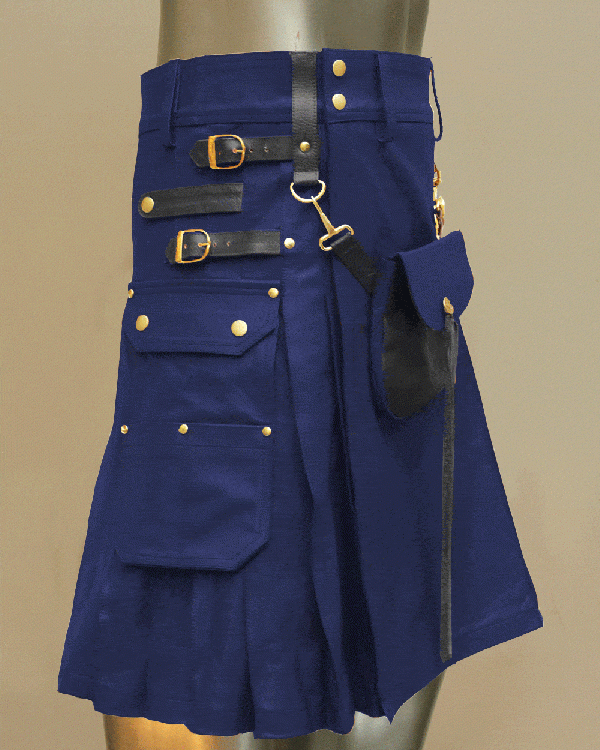 Question: Where did the word kilt come from?
Answer: The word kilt comes from the induction of old Norse word 'Kjalta' which means pleated or folded. It is a Knee-length garment to wrap it around the waist especially worn by Scottish and Irish people to celebrate their heritage.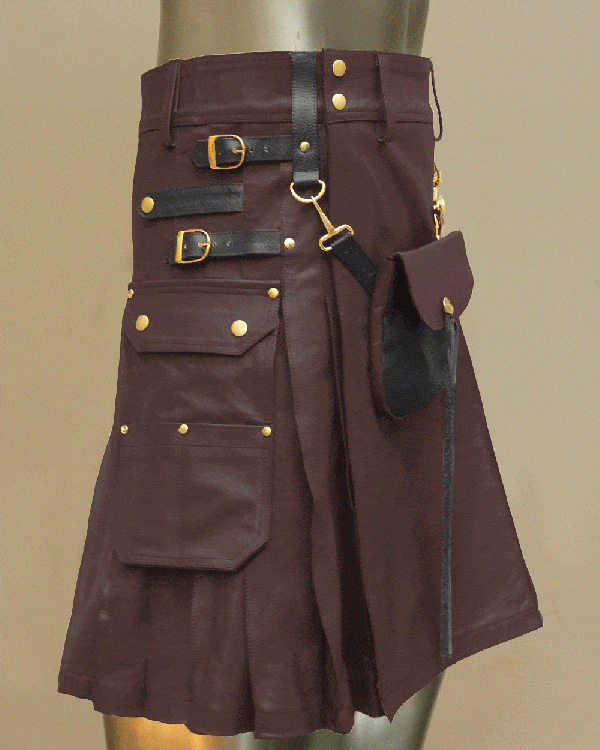 Question: How many types of accessories make my Leather Kilt more stunning?
Answer: Leather Kilt always creates a class that never fades. But it's amazing Kilt Accessories make your wardrobe more striking & glorious. That gives you a superb look with impressive body language. You can use Leather Sporran, Leather Purse and Leather Kilt Belt to make your attire more amazing. You can decorate your upper wear with Fly Plaid with Brooch that'll help to tie your plaid. The Flashes adds a great effect to your kilt hose. Moreover, you can also order custom made Leather Skirt for your love. You can also use Scottish regal traditional wear like Tartan Tie, Trouser or Trew, and Scarf that strengthens your dignity and reputation in a traditional style.