Question: What is unique in Tactical Fashion Kilt?
Answer: Tactical Fashion Digital Camo Kilts is famous for its ultra-modern look. It has Camoflague print fabric with box pleats at the backside. This kilt is unique due to the fancy hardware. It features metallic chains at front of the kilt. The black belts around the kilt and at pockets make it stylish. It has metallic hooks, D-ring, and detachable to make it more attractive.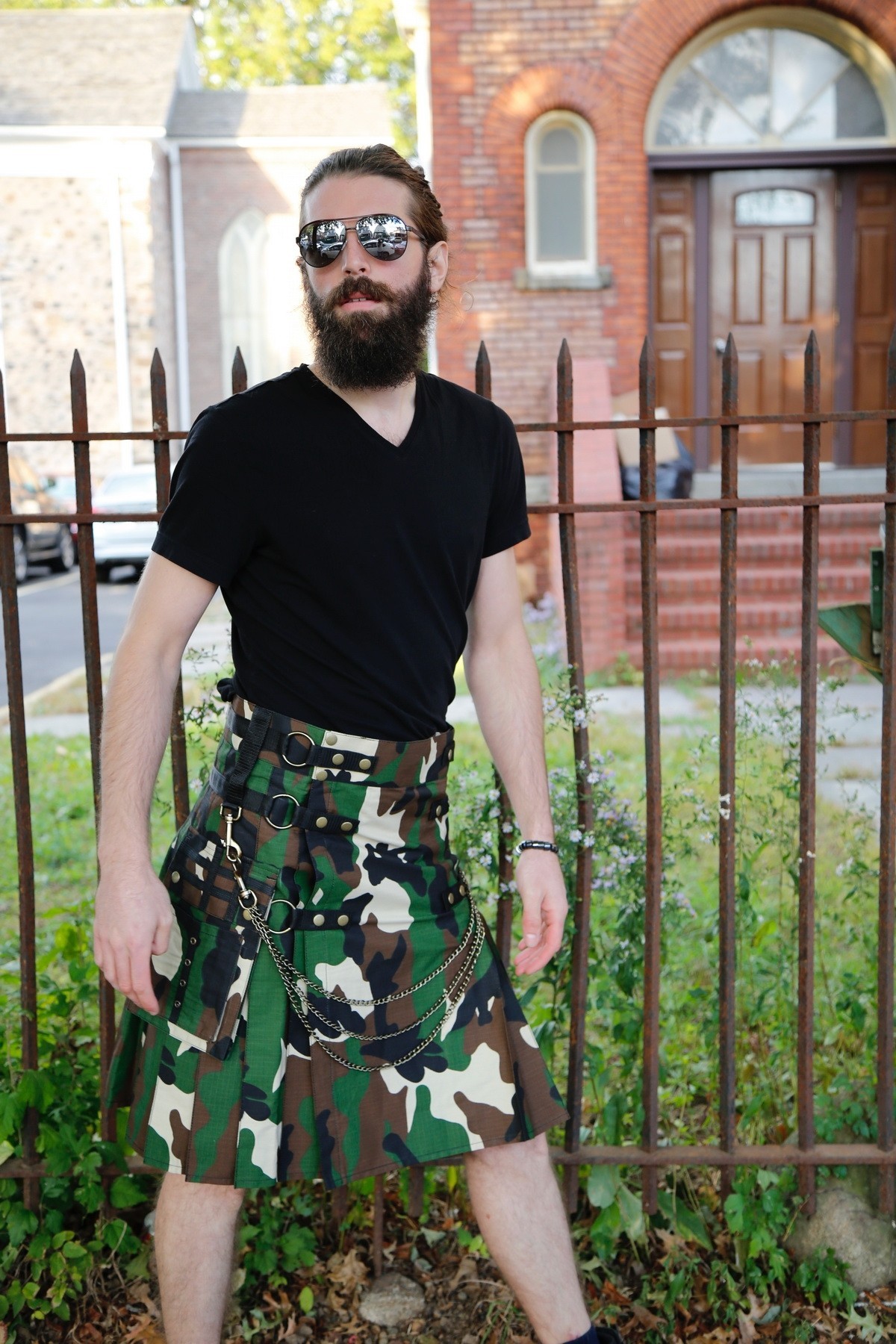 Question: How to wear a Tactical Fashion Kilt?
Answer: Tactical Fashion Kilt is made with a Camo fabric. You can wear this kilt for tough jobs, or for hiking or other purposes. For an informal look, you can wear a T-shirt but try to tuck in your shirt to give a clean look. It is easy to wrap around your abdomen but make sure to turn around the pleats at the backside. The kilt length must be in the middle of your Knee-cap.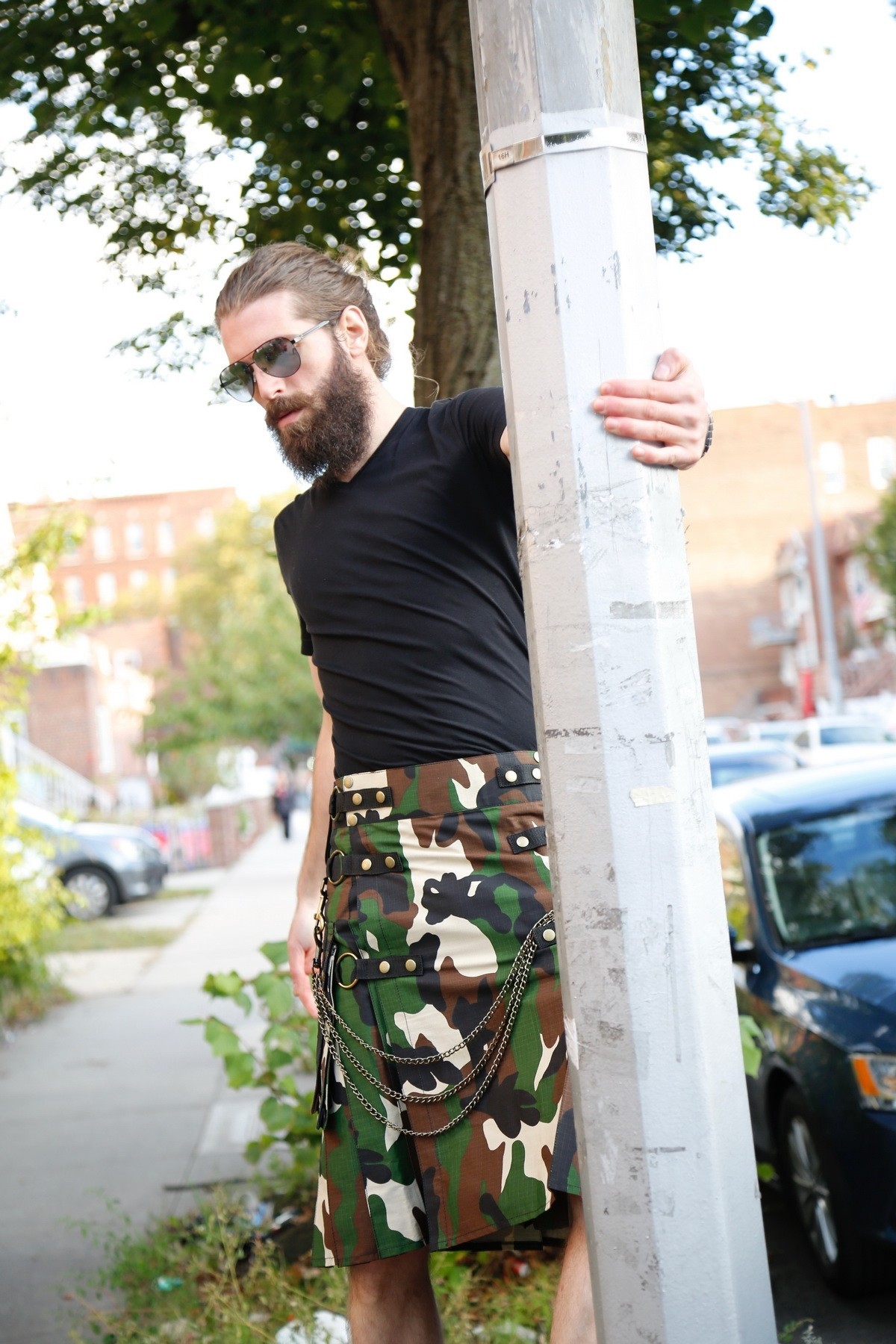 Question: Is a Tactical Fashion kilt expensive?
Answer: High-quality fabric and variety of accessories makes a Tactical Fashion Kilt valuable. Scottish Kilt is offering you this kilt on sale. You can buy this stylish kilt at a reasonable price with free customization.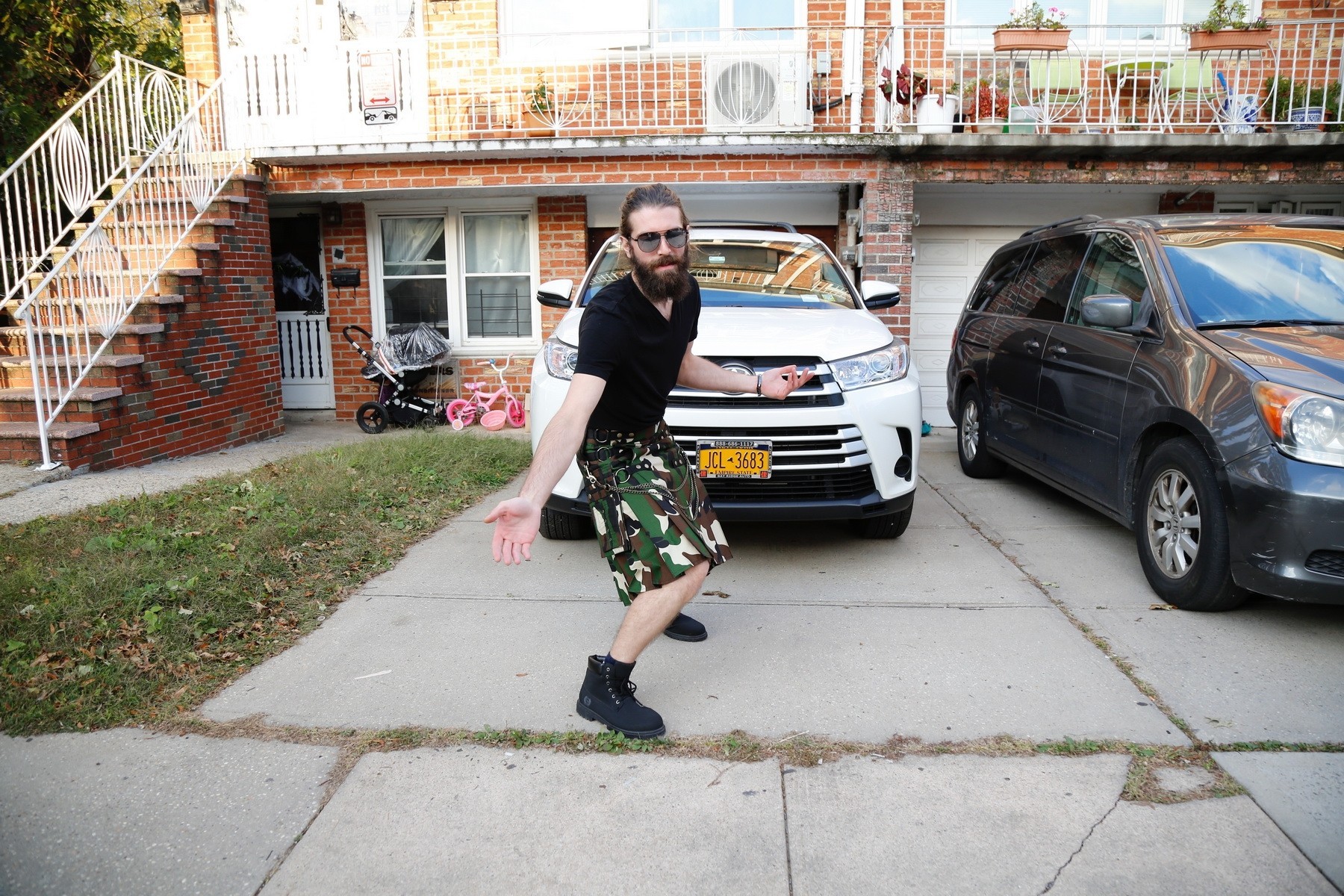 Question: How Kilt Accessories compliment my Tactical Kilt?
Answer: Tactical Kilt provides you strength for adventures & physical activity. Its accessories are considered essential to accompany your attire. It also adds a prominent & marvelous look during any activity. You can have Tactical Kilt Sporran, Tactical Purse, and Kilt Belt to make your attire more amazing. You can decorate your upper wear like Jacobite Ghillie Shirt with Fly Plaid with Brooch that'll help to tie your plaid. You can use Flashes to adds a great effect to your kilt Hose. Moreover, you can also order custom made Camo Skirt for your love. You can also use Scottish regal traditional wear like Tartan Tie, Trouser or Trew, and Scarf that nourishes your majesty and style in an amazing way.