Question: Is a Denim Kilt durable?
Answer: Denim Kilt for Stylish Men is made with Washed Denim Cotton. We use 100% cotton material fabric to make it long-lasting. The fabric color will remain bright for a long time. It is stitched strongly with high precision that makes this kilt a durable outfit.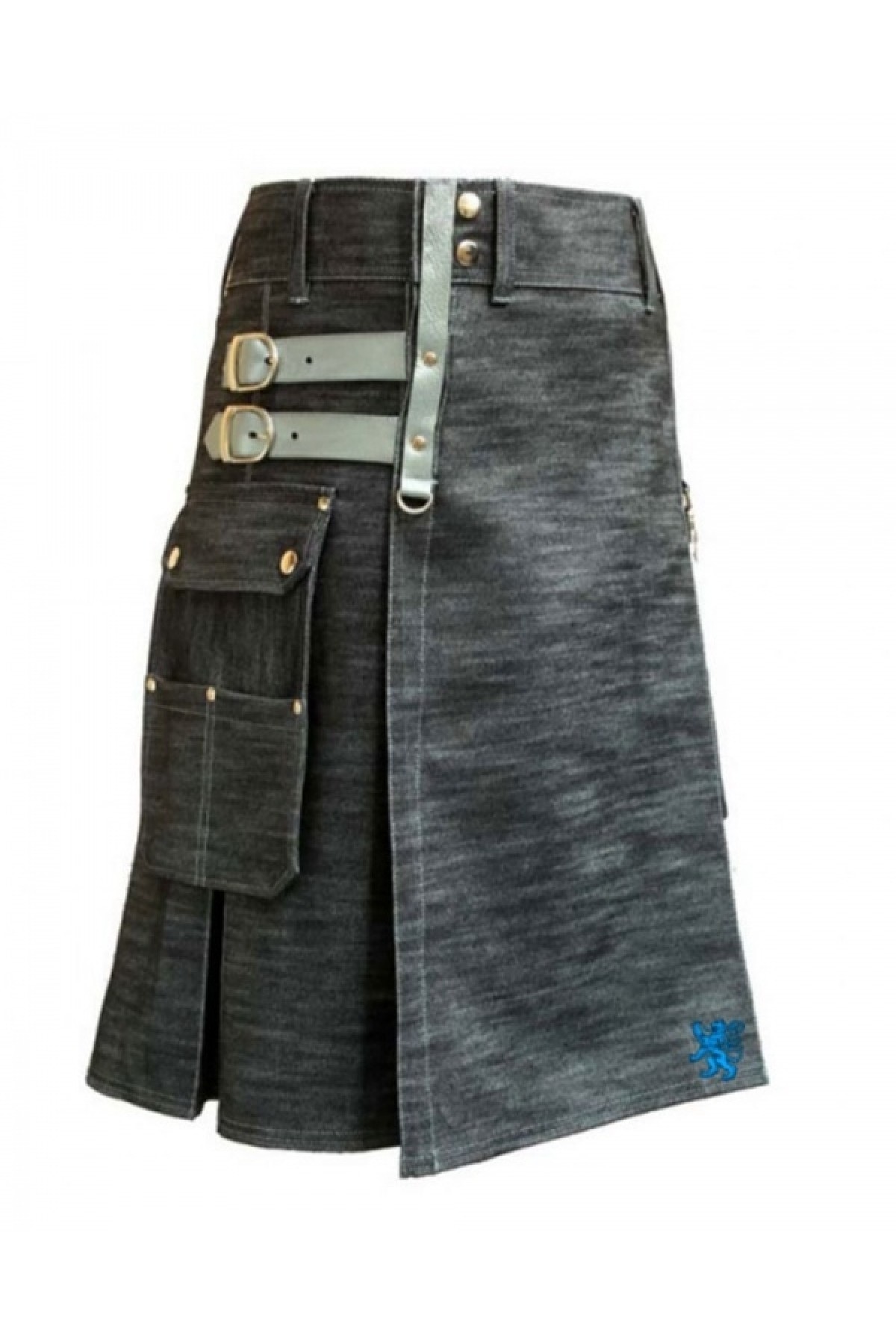 Question: How to Look Stylish with Denim Kilt?
Answer: Denim Kilt for Stylish Men is a perfect choice for you. You can wear it with a t-shirt or a v-neck shirt to wear as a casual outfit. The classy fabric gives you a fashionable look. The Cargo pockets at either side and Leather Straps on the waist complements its style.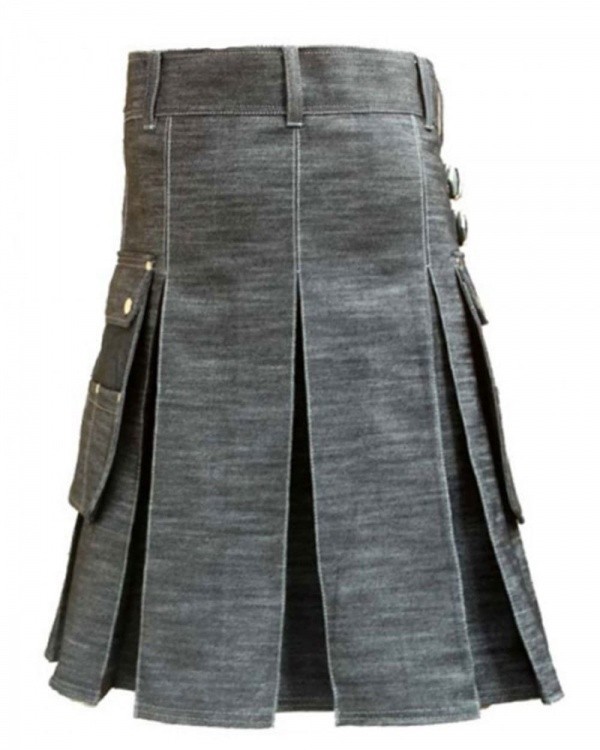 Question: Where to wear Denim Kilt?
Answer: Denim Kilt for Stylish Men can be worn to attend parties or informal events. It is made of soft and airy material. You can wear this kilt during your workday. Its rugged design and best for tough jobs. Wear it as a casual dress for every day with a t-shirt.
Question: How Kilt Accessories add an incredible look to my Denim Kilt?
Answer: Denim Kilt add a fashion sense to your personality that lasts forever. Its unique accessories make your accouter more stylish & dashing. That also supports your wardrobe in an elegant way. So, you can use Kilt Sporran & Kilt Belt with it. This makes your kilt more smart looking with a lot of benefits. You can decorate your upper wear like Jacobite Ghillie Shirt with Fly Plaid with Brooch that'll help to tie your plaid. The Flashes adds a great effect to your kilt Hose. Moreover, you can also order custom made Denim Skirt for your love. You can also use Scottish regal traditional wear like Tartan Tie, Tartan Trouser or Trew, and Tartan Scarf It helps you to keep connected with your heritage.