Question: What is a perfect Kilt/Outfit for cybergoth dance?
Answer: For Cybergoth Dance which is quite popular the Cybergoth Riveted Scottish Utility Kilt combines rave, rivethead, and goth fashion, It's style features one bluntly contrasting basic, black gothic color who's straps are hooked with chrome hooks which adds beauty to this Kilt. Its design includes antique metal buttons, fittings, and chains. Black color coordinates with everything and each pleat has a full swing. The small U shaped chains hang on the front side give an amazing look.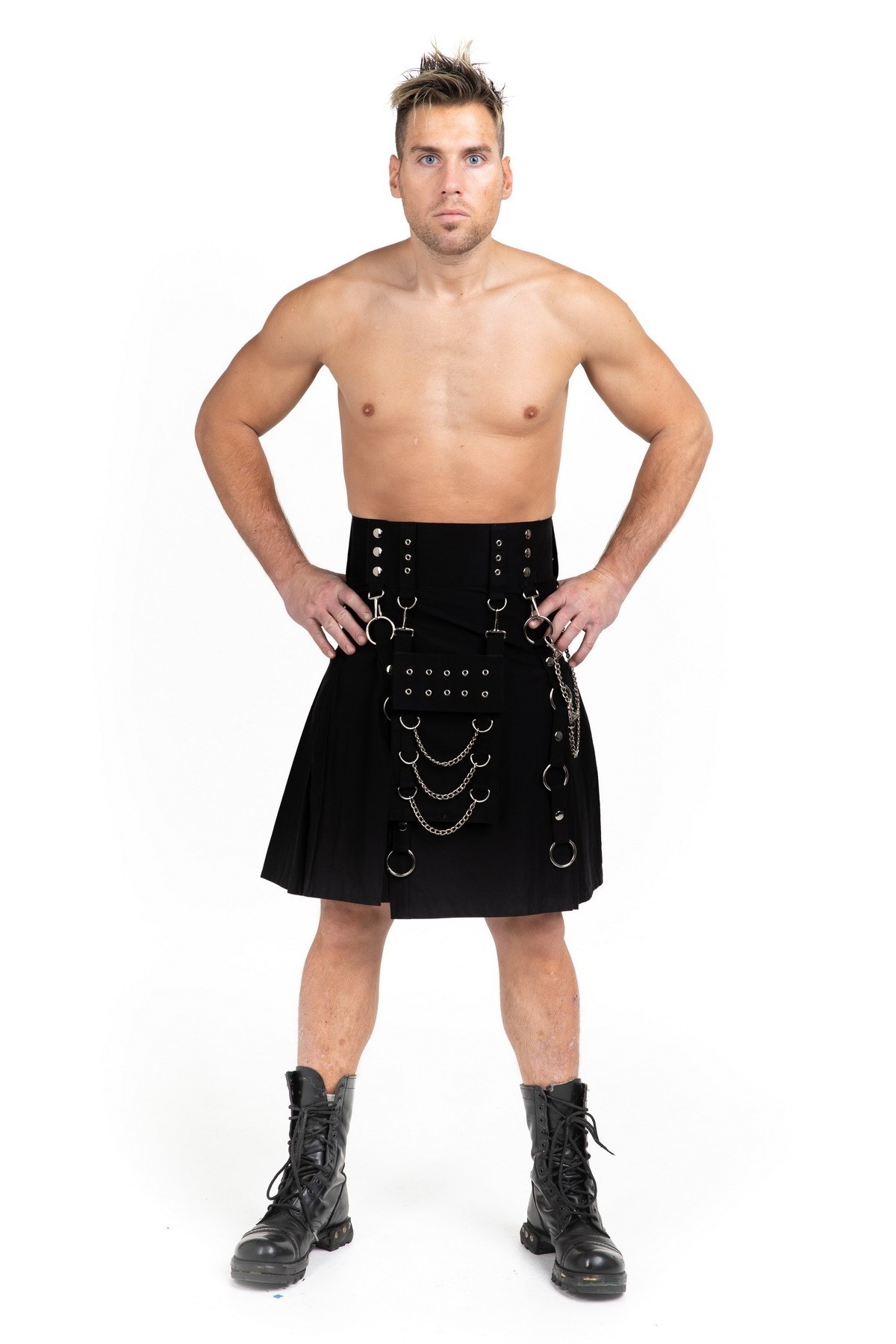 Question: What is a Cybergoth Riveted Kilt?
Answer: Cybergoth Riveted scottish Utility Kilt is a mark of fashion in the category of modern kilts. The antique metal buttons, straps, hooks, fittings and chains make this kilt ultra-fashionable. This kilt is made of pure cotton. It has a detachable pocket at front, that provides you space for your essentials.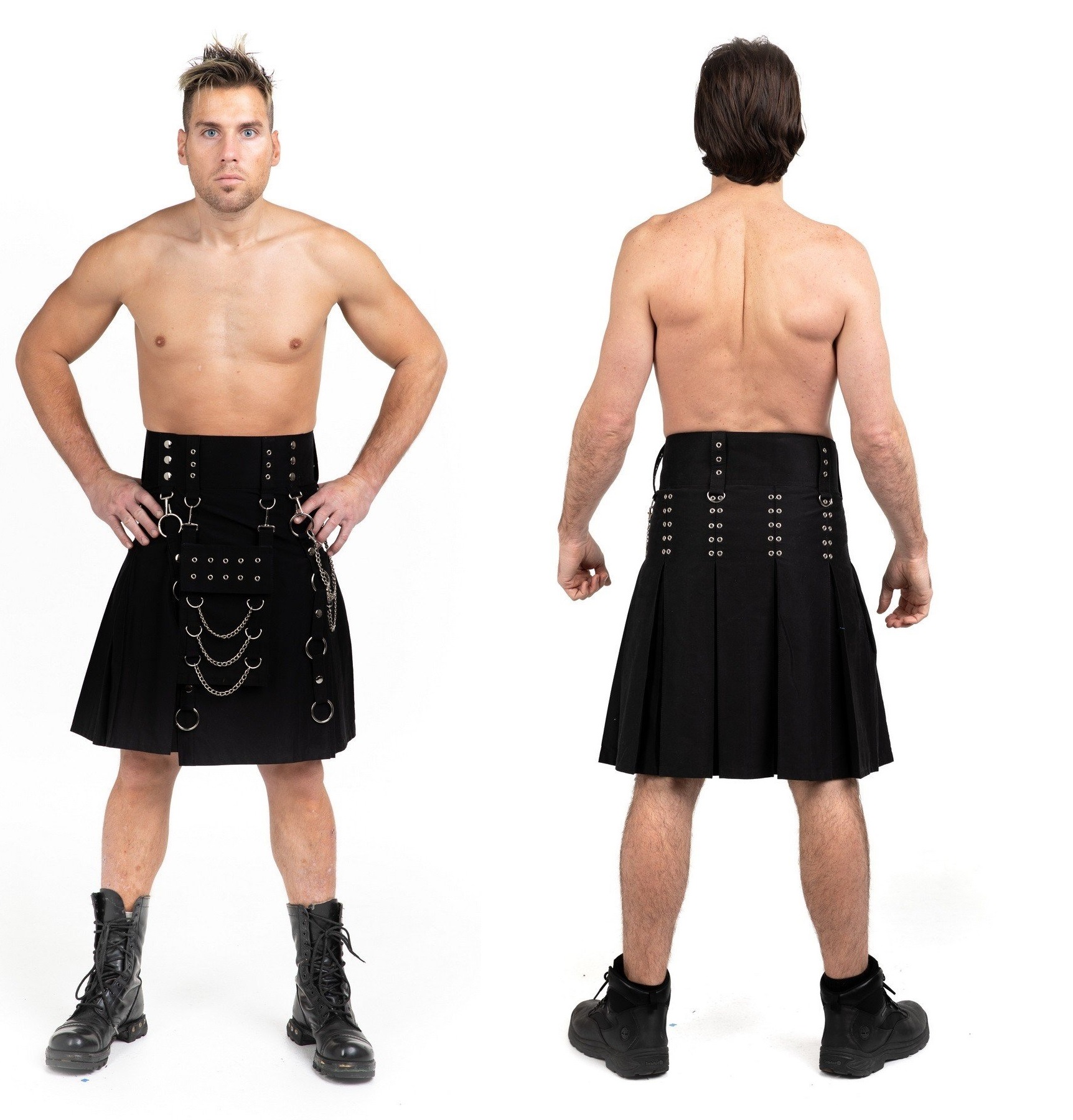 Question: What makes Cybergoth Riveted Kilt a unique outfit?
Answer: Cybergoth Riveted Kilt is famous for its modern style. It has rustproof chrome hooks, plenty of chains, buttons, and special U-shape chains. The buttons and arrangement of hardware make this kilt a unique outfit. Its distinguished look makes your outfit more unique.
Question: What to wear with a Utility Kilt?
Answer: Every Utility Kilt has a beautiful collection of different Accessories that helps you to make your wardrobe more attractive & comfortable. You may wear a Sporran and warm color Tie with a Jacket. Kilt Pins, Belts and buckles can be worn but most utility kilts can be worn simply. Utility kilts are multi-functional and there are fancy pockets, chains, hooks are available, so you can save your money. You can wear a T-shirt, polo shirt or Jacobite Shirt. With a utility kilt, you can wear footwear like Oxford Shoes with Kilt Hose. Utility kilt gives you a stylish look you can wear casually or wear at gatherings.