Question: Are Modern Utility K
ilts considered business casual for men?
Answer: Modern Utility Kilt is an amazingly versatile piece of clothing: they can actually be worn basically like trousers; the formality of the outfit comes from what you pair it with. The Utility kilts would not consider them business casual - they are for hiking and social gatherings.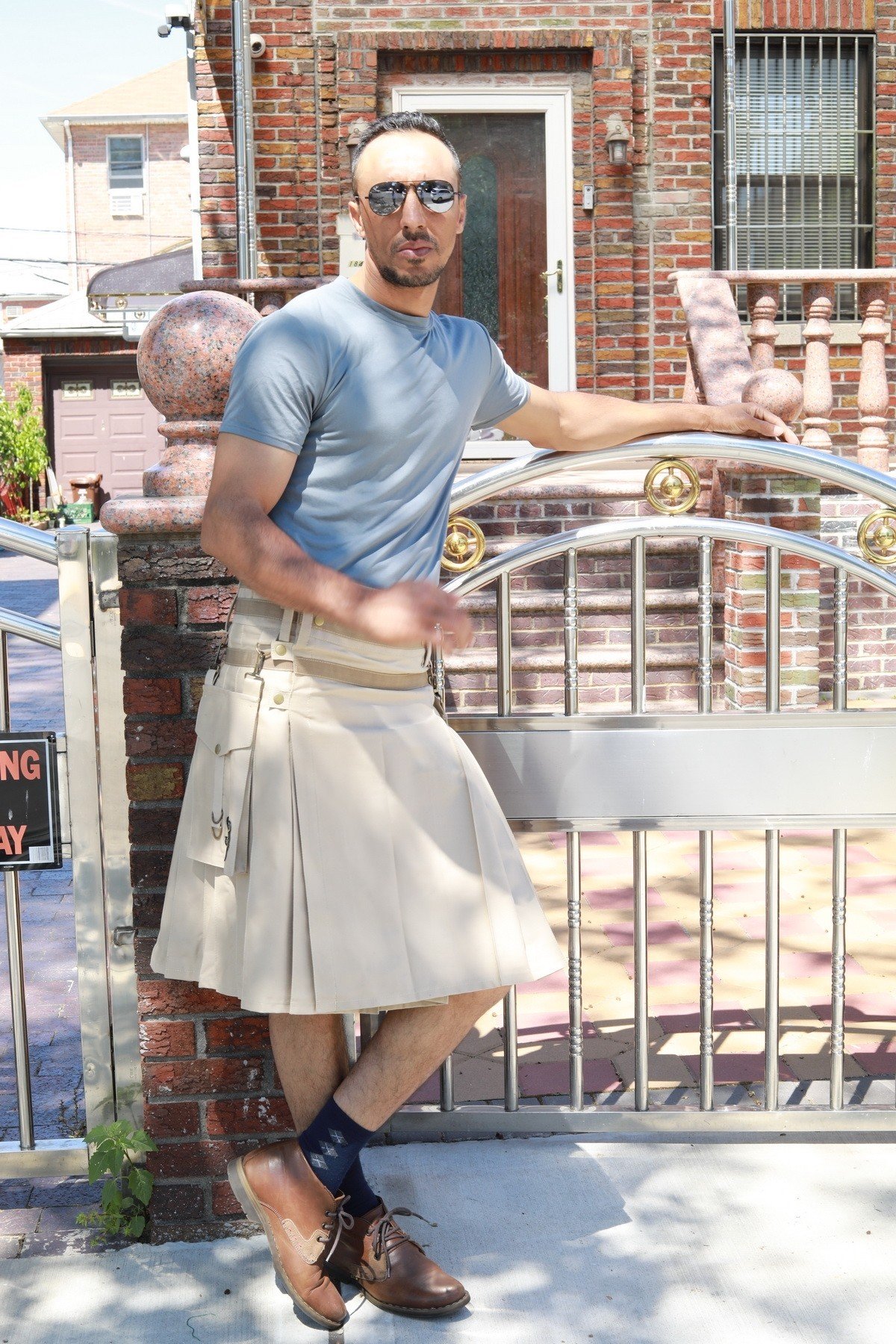 Question: Do Irish wear Utility Kilt?
Answer: The kilt is associated with Scotland, they also are worn by Irish people as a symbol of pride and to celebrate their Celtic heritage. They wear kilts at formal occasions, casual events, and for daily use.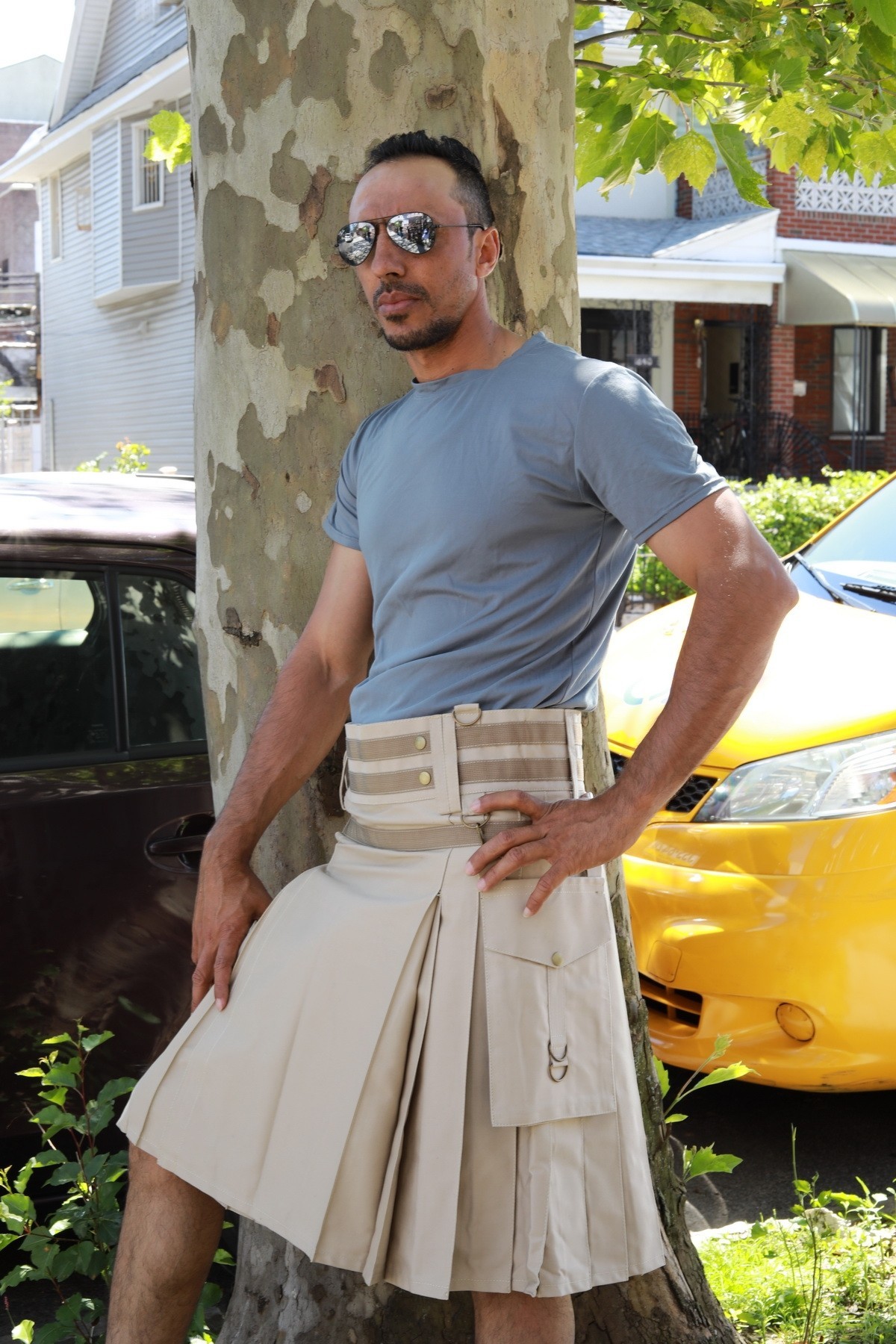 Question: How does a Modern Tartan Hybrid Kilt differ from a Modern Utility Kilt?
Answer: Modern Tartan hybrid kilt and Modern Utility Kilt has a little difference. Both are fashionable kilts but tartan hybrid kilt has a combination of a modern and traditional kilt. It is the same as a utility kilt but it has a tartan fabric in front of it, which makes it different from a utility kilt.
Question: What material is used for Modern Utility Kilt?
Answer: Cotton material is used to make a Modern Utility Kilt. This is a natural fabric. Cotton is a soft fabric that makes a kilt breathable. This material is long-lasting and also good for hot days.
Question: Will I be made fun of if I wear a Modern Utility Kilt to a highland game?
Answer: It's alright to wear a Modern Utility Kilt for highland games. The kilt is a traditional outfit and you will notice that the athletic competitors are also wearing a kilt. Utility kilt is a symbol of style as well.
Question: How can I buy a Modern Utility Kilt online?
Answer: You can buy a Modern Utility Kilt from us. You can easily order us online and buy this kilt. Select the color and other measurements of your kilt and you will receive this kilt at your doorstep within some days.
Question: What to wear with a Utility Kilt?
Answer: Every Utility Kilt has a beautiful collection of different Accessories that helps you to make your wardrobe more attractive & comfortable. You may wear a Sporran and warm color Tie with a Jacket. Kilt Pins, Belts and buckles can be worn but most utility kilts can be worn simply. Utility kilts are multi-functional and there are fancy pockets, chains, hooks are available, so you can save your money. You can wear a T-shirt, polo shirt or Jacobite Shirt. With a utility kilt, you can wear footwear like Oxford Shoes with Kilt Hose. Utility kilt gives you a stylish look you can wear casually or wear at gatherings.