Question: How to put on an old fashioned kilt?
Answer: To put on your old Fashion Kilt, make sure it is a good fit and it sits well up about one and a half inches above the hip bone. Then look at the front apron and make sure the center line is down the middle of the kilt so it is well balanced with pleats to the back.
Question: Are men wearing kilts a new fashion statement?
Answer. Scottish men started wearing the Fashion Kilt for Stylish Men as a cultural dress. At present, Kilts are in fashion globally. You can wear the on-trend kilt that is stylish and in fashion.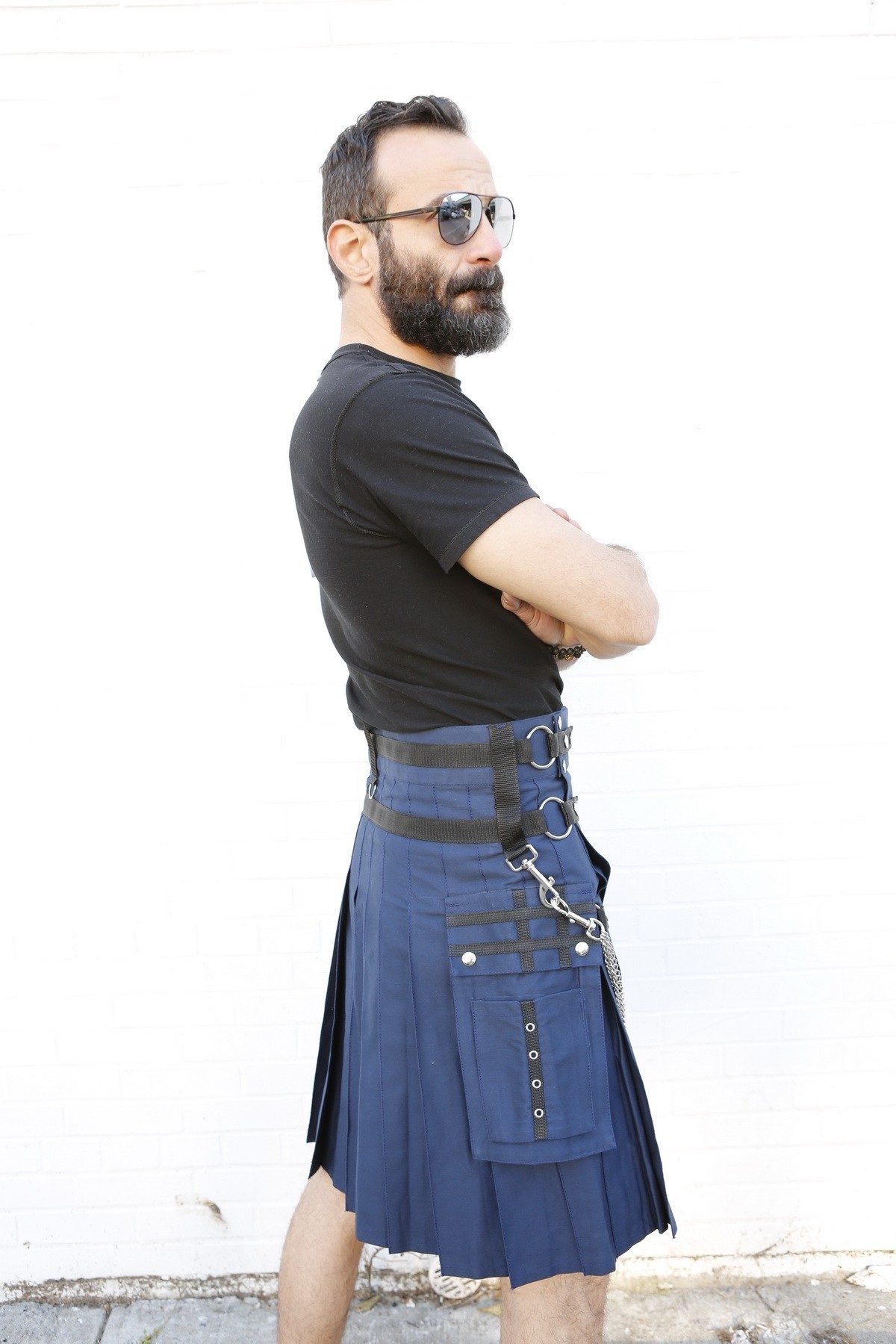 Scottish Kilt added a wide range of Mens utility kilts for the active men which are available at the lowest price possible.
Question: Are kilts in fashion?
Answer. Yes, the Scottishkiltshop has designed and tailored Kilts according to the trend and style of the 21st century. These fashionable kilts give you an elegant look. You can wear them at formal events or any other casual activity.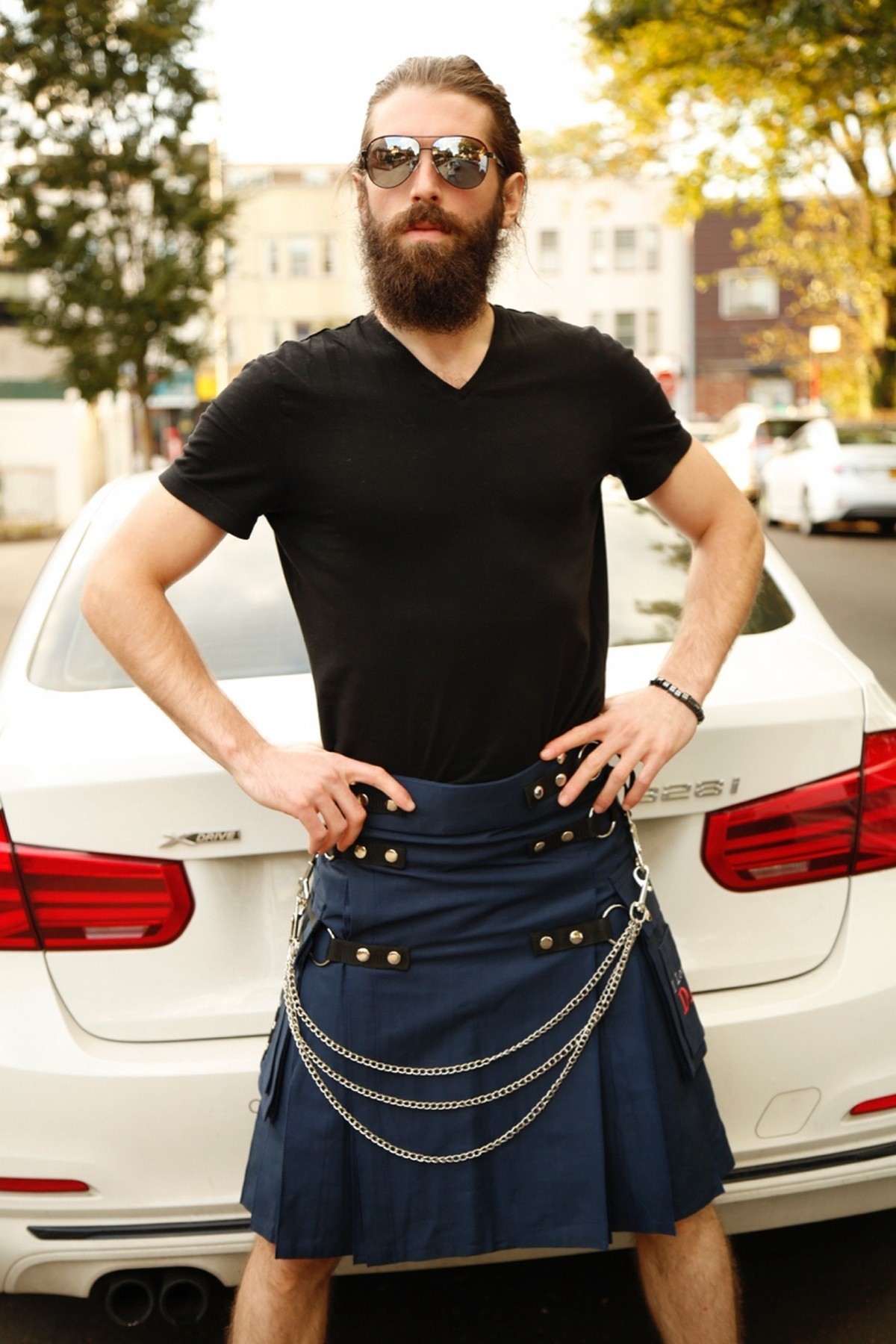 Question: Why did Scots wear kilts? What was the practical purpose?
Answer: Scots wear kilts because it was a lot easier to make than tailored trousers and could be used as a blanket for sleeping or wrapped around you in the cold. Trousers also tend to become soaked and make walking through Marsh & wetlands difficult. Though it should be noted that trousers and other garments were worn to suit the situation.
Question: What to wear with a Utility Kilt?
Answer: Every Utility Kilt has a beautiful collection of different Kilt Accessories that helps you to make your wardrobe more attractive & comfortable. You may wear:
Scottish Sporran
Sporran from Scottish Kilt provides you with an immense choice of style and occasion.
Tartan Necktie & Bow tie
The Tie from Scottish Kilt provides a stylish addition to any outfit. Our ties are available in a variety of tartans designs, meaning you're sure to find the perfect one for you.
Kilt Jacket
Scottish Kilt makes custom-fit jackets as per your requirements. You can customize your Kilt jacket in your favorite color and fabric that suits you
Kilt Pins
Look ultra-stylish the next time you step out of the house in your favorite kilt ensemble with Kilt Pins from the Scottish Kilt.
Kilt Belt & Buckles
Create your look and complete your Kilt outfit with leather Belts and Buckles, Velcro adjustable belts, plain leather belts, and Celtic knot buckles, thistle buckles, and saltire buckles.
Scottish Ghillie Shirt
You can enjoy all of the comfortable styles of a Ghillie Shirt at a great price
Kilt Hose
Scottish Kilt offers high-quality Kilt Hose that promise to retain their color, even through several washes.
Scottish Ghillie Brogues
The Oxford Shoes here at Scottish Kilt Shop are made in the traditional oxford style and are crafted out of 100 percent natural leather, giving you the assurance you need to know they will last for many years to come.