Question: How to wear a Great Utility Kilt?
Answer: Great Utility Kilt For Stylish Men is simple to wear. Wrap the kilt around your waist and ensure that the pleats are at the backside. Adjust the waist according to your size and Set the kilt in the middle. The lower part of the kilt should be in the middle of your knee-cap. Wearing a kilt belt and buckle is optional for this kilt.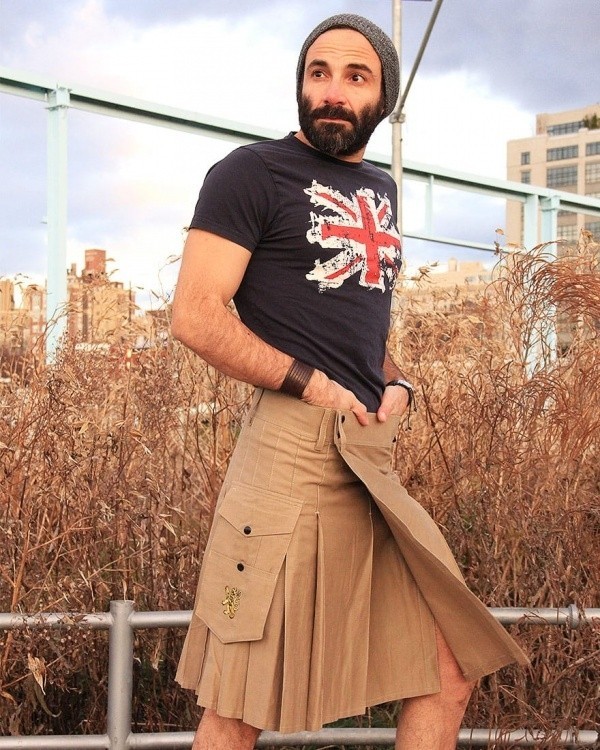 Question: How to Make a Great Utility Kilt?
Answer: Great Utility Kilt is made of high-quality cotton material. Firstly Select your desired color fabric and measure the waist size, hip size, kilt length. You also need a fell measurement. Calculate and cut the fabric according to the required dimensions. Make pleats at the backside and sew it precisely. Make two flap pockets separately and sew them with both sides of the kilt. Add belt loops and belt straps with the help of a sewing machine for adjustment purposes.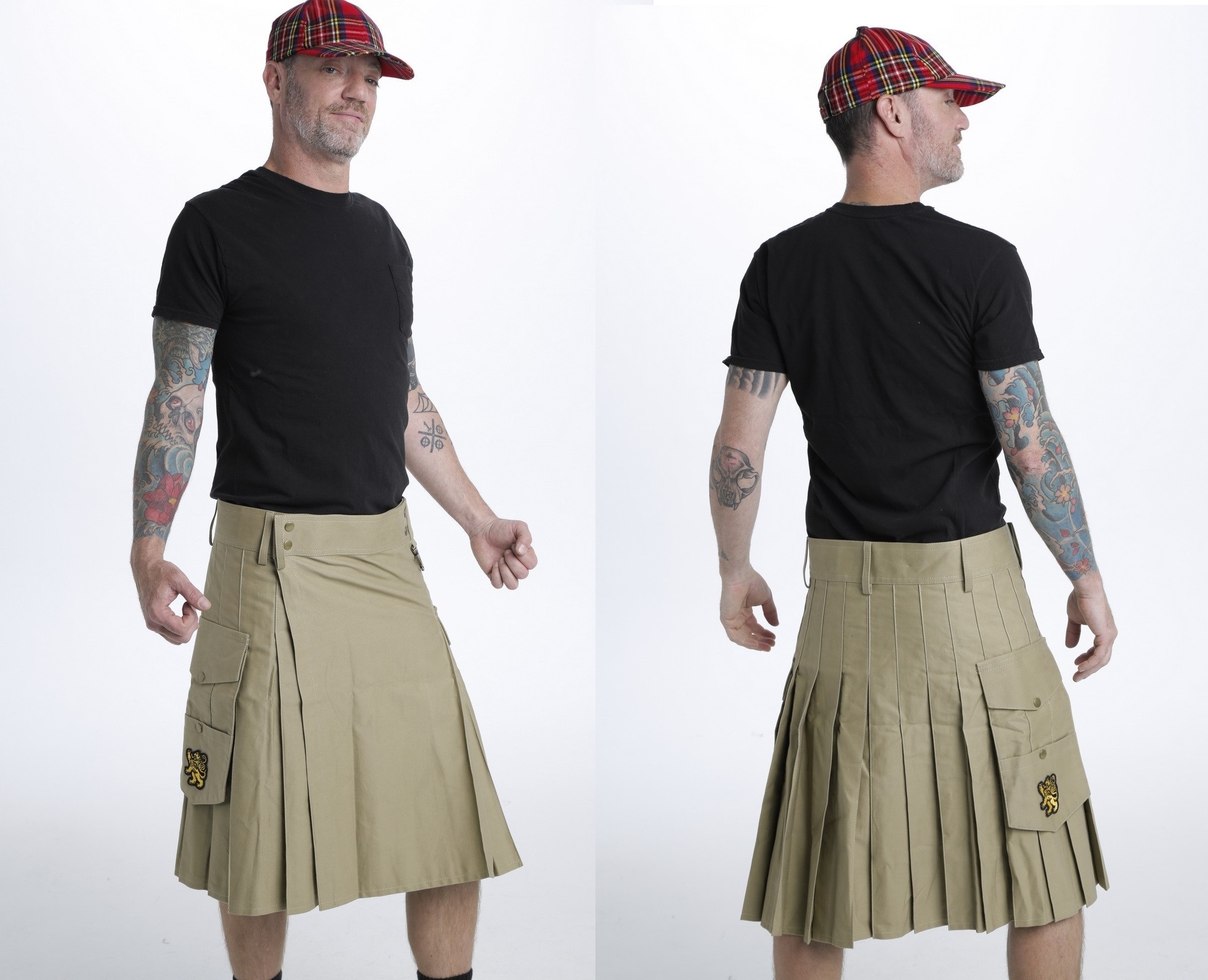 Question: How to put on a Great Utility Kilt?
Answer: It is fast and easy to put. Just tie-up the kilt around your abdomen and ensure the pleats should be at the backside. Fasten the kilt according to your waist. Make sure the end side of the kilt is covering your half knees. Wear a belt and other accessories according to your desire. You can wear this kilt with a polo shirt, t-shirt for a casual look.
Question: How can I buy a Great Kilt online?
Answer: You can buy a Great Kilt For Stylish Men at a Scottish kilt shop. We are offering this beautiful kilt at a reasonable price. You can select the color of the kilt. Select your measurements and you will get free customization. You will receive this kilt at your doorstep within some days.
Question: How can I get a Kilt for a child?
Answer: We are offering kids utility kilts. Simply select the sizes according to your baby and also select the color of the fabric. You can choose the buttons and hardware too. We will deliver this stylish kilt within some days for your little one.
Question: Is a Great Utility Kilt available in a large size?
Answer: Yes, you can select the size for a Great Utility Kilt according to your requirement. We will give you free customization for the kilt. You can also choose the color of the kilt.
Question: How many yards in a Great Utility Kilt?
Answer: Normally, the Great Utility Kilt is made in a range of 4-6 yards. But the Scottish kilt shop solves your problem by providing you with a custom made kilt. You can select your waist size, hip size, fell measurement, and kilt length according to your need. Select color of fabric, buttons & hardware to buy a Great Kilt For Stylish Men.
Question: What to wear with a Utility Kilt?
Answer: Every Utility Kilt has a beautiful collection of different Accessories that helps you to make your wardrobe more attractive & comfortable. You may wear a Sporran and warm color Tie with a Jacket. Kilt Pins, Belts and buckles can be worn but most utility kilts can be worn simply. Utility kilts are multi-functional and there are fancy pockets, chains, hooks are available, so you can save your money. You can wear a T-shirt, polo shirt or Jacobite Shirt. With a utility kilt, you can wear footwear like Oxford Shoes with Kilt Hose. Utility kilt gives you a stylish look you can wear casually or wear at gatherings.