Question: What do women wear a kilt skirt?

Answer: If you choose to wear Modern Tartan Kilt, you can wear a white top or a t-shirt of other colors that you like. A plain blouse can be worn with a tartan kilt and you also wear an embroidered shirt to make a contrast. Tuck in your shirt to give a clean look in your dressing.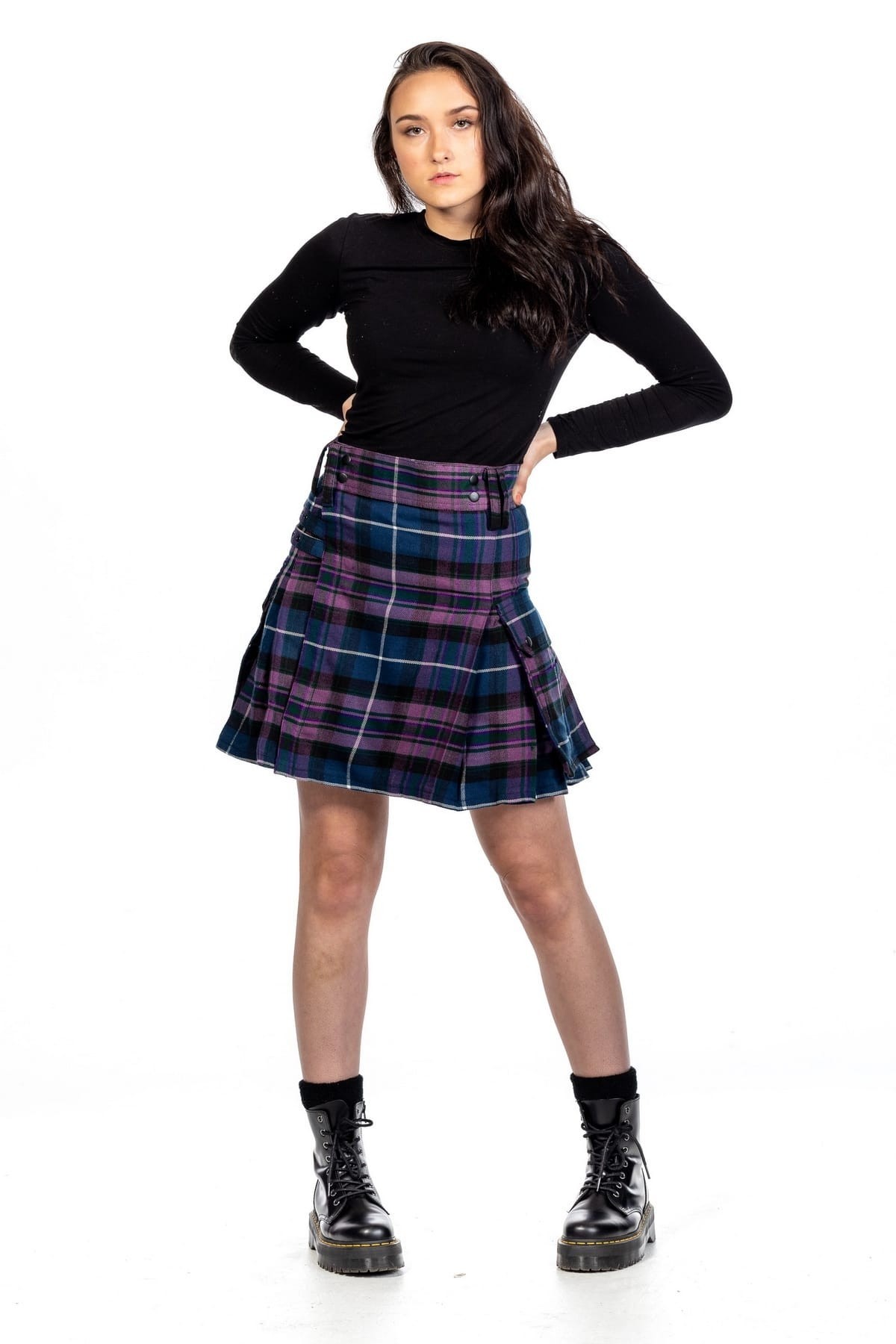 We offer a huge selection of Tartan Skirt in different Tartans that will allow you to show off your Scottish heritage. So, you can enjoy your Skirt in beautiful designs & styles.
Question: Are women Tartan kilt in style?
Answer: Modern Tartan Kilt is a trendy out for women. These kilts are versatile and according to the new trends of fashion. It is the blend of Scottish culture and the latest style. You can match with other outfits by selecting from various color options that are available.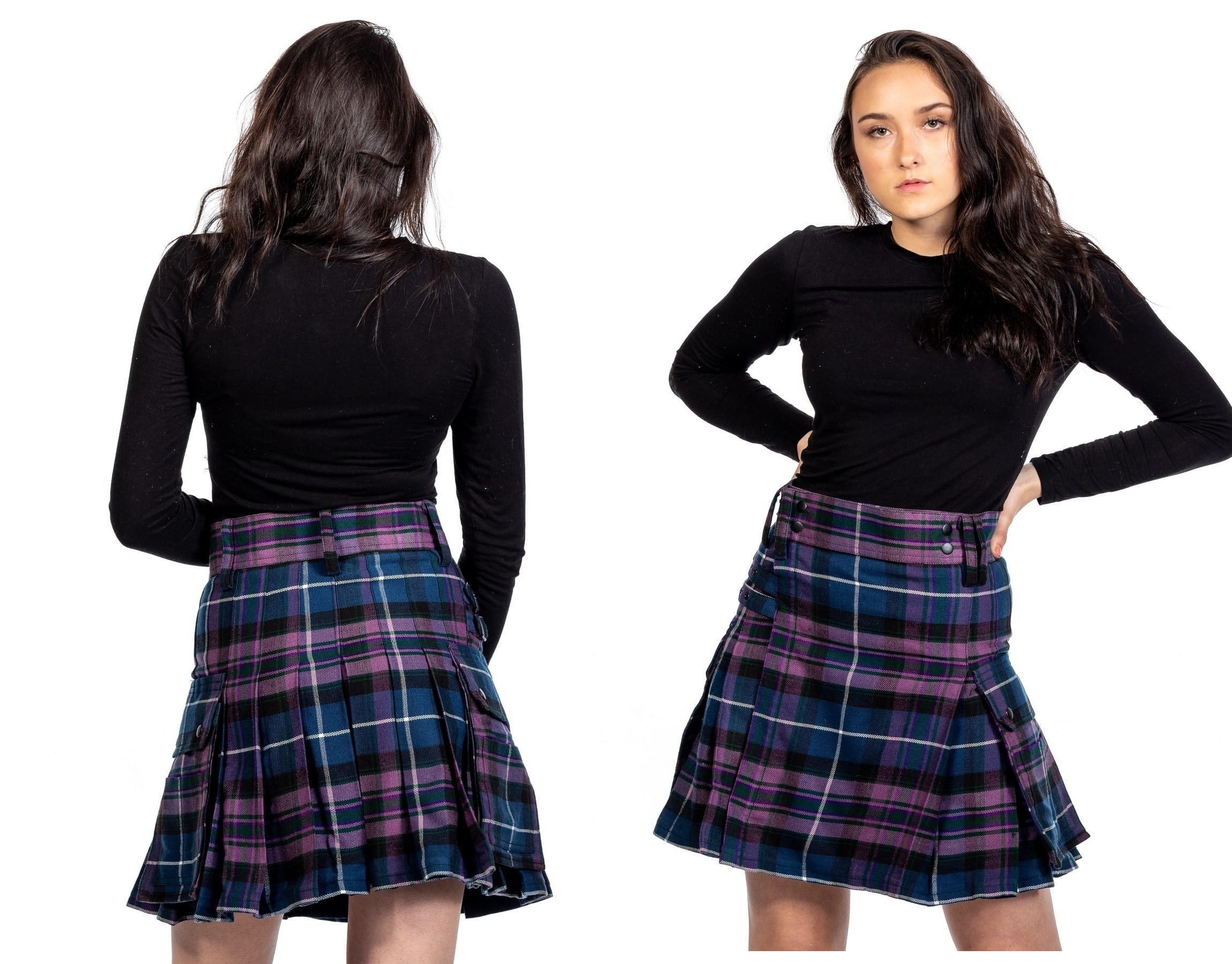 Question: Do women wear Tartan Kilts?
Answer: Modern Tartan Kilt is famous globally as a stylish outfit for women. They wear tartan kilts to show their cultural heritage and as a mark of fashion. This kilt is designed and tailored according to the latest fashion. You can wear this kilt casually and on special informal occasions. It gives you a comfortable and attractive look.
Question: How to make a women's kilt skirts?
Answer: Same as Modern Tartan Kilt, women's kilt skirts are easy to make. You need a tartan or other fabric according to the style. With all the measurements cut the material but the length should be above the knees. Make pleats at the backside and attach the leather straps to adjust the size. Attach belt loops, buttons, and other accessories to complement its look.