Question: How does pink kilt distinguish from other color kilts?
Answer: The Tartan Kilt With Front Buttons in pink gives you a feminine and charming look as compared to other color kilts. It is made with Acrylic wool and knife pleats at the backside are provided to give you a comfortable feel. This color can be matched with other outfits to make you a cute princess.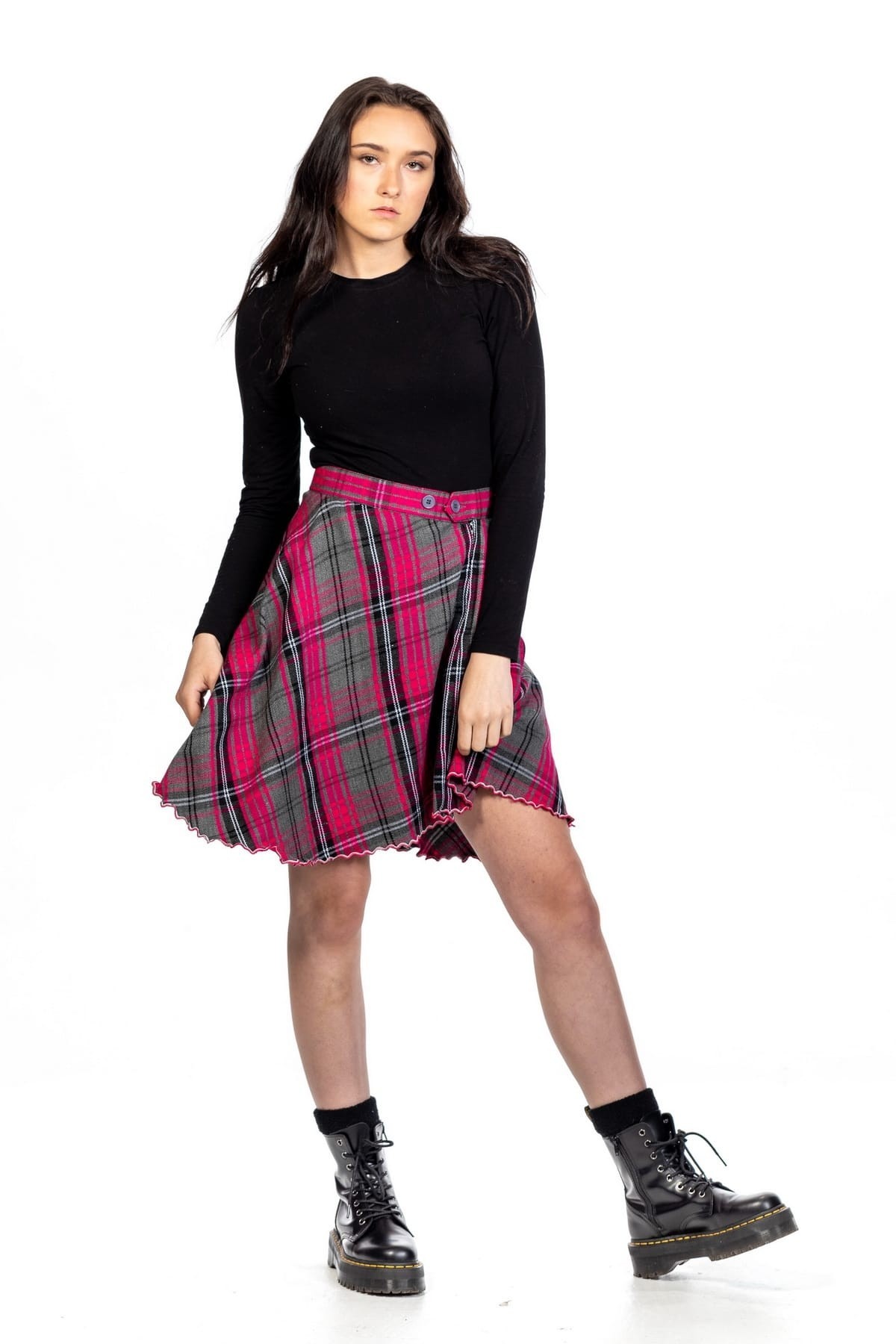 Question: How long does pink kilt last?
Answer: The pink Tartan Kilt With Front Buttons is made with High-quality fabric. Acrylic wool makes this kilt a long-lasting attire. While pink is an important color in the women's fashion world, it never goes out of fashion.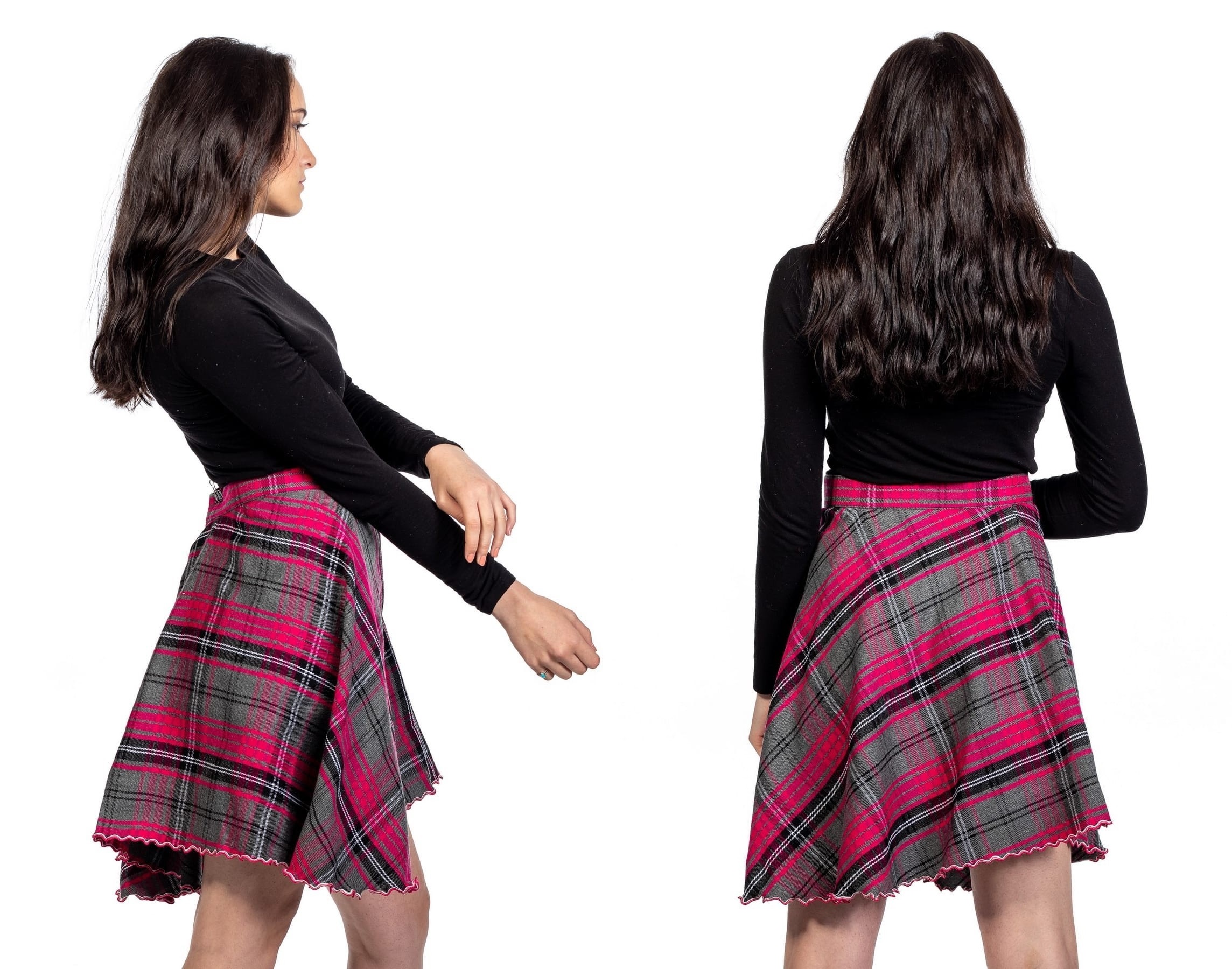 Question: Is pink kilt in fashion?
Answer: Tartan Kilt With Front Buttons in pink color is a trendy outfit. This kilt gives you a stylish and charming look. It will always remain as a favorite outfit for women, due to its unique style and the nice look of pink color.
Question: How many types of Accessories can I use with my skirt?
Answer: Women Skirt/Kilt is evergreen fashion culture of ladies' wardrobe around the globe. It is a traditional feminine trend. Because this gives a sensation of freedom & attractive look. It also helps you to grab the attention of others in any gathering. To enhance your charm & fascination, you can use stunning Tartan Scarf & Tartan Handbag. It adds an amazing touch to your attire that connects you with your heritage and makes your personality more distinguished & engaging. So, you can make your event more rememberable.