Question: How do you make a Fringe Tartan skirt?
Answer: The Fringe Tartan Skirt is easy to make. It is made with Acrylic wool, in tartan fabric according to the desired color. After collecting the Kilt Length, Waist Size, Fell Measurement and Hip size of the wearer cut the fabric accordingly. Stich with the sewing machine to make a basic structure. Make fringe all around the skirt with the same material and attach button and belt loops for size adjustment purposes.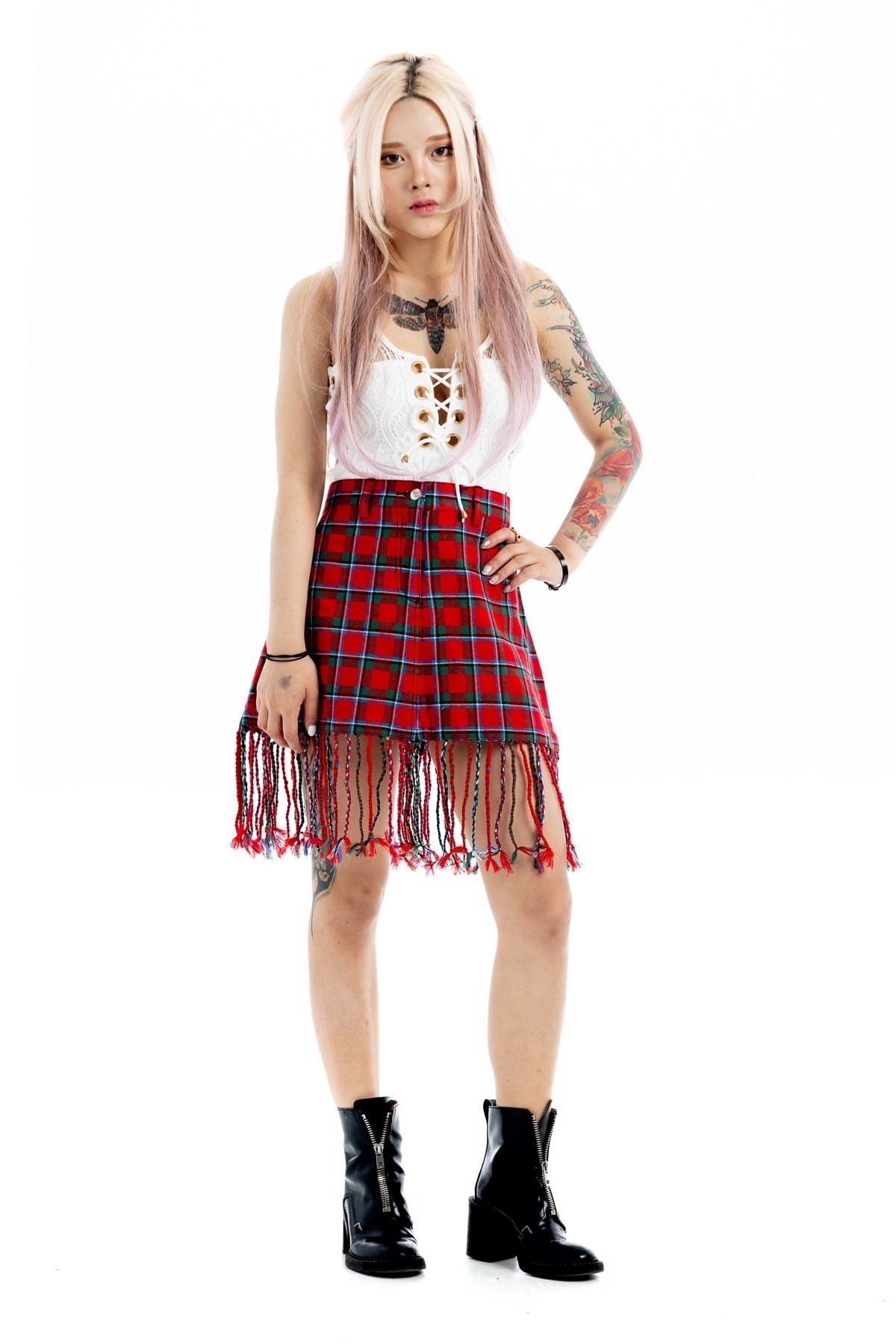 We offer a huge selection of Tartan Skirt in different Tartans that will allow you to show off your Scottish heritage. So, you can enjoy your Skirt in beautiful designs & styles.
Question: What do you wear with a Fringe Tartan Skirt skirt?
Answer: It is easy to match other clothes with a Fringe Tartan Skirt. You can wear a Blouse of white color or any top in black. It is up to your personal preference. A jacket or sweater can be added according to the weather. You should wear high-ankle boots to make your look Stylish and Appealing with this Skirt.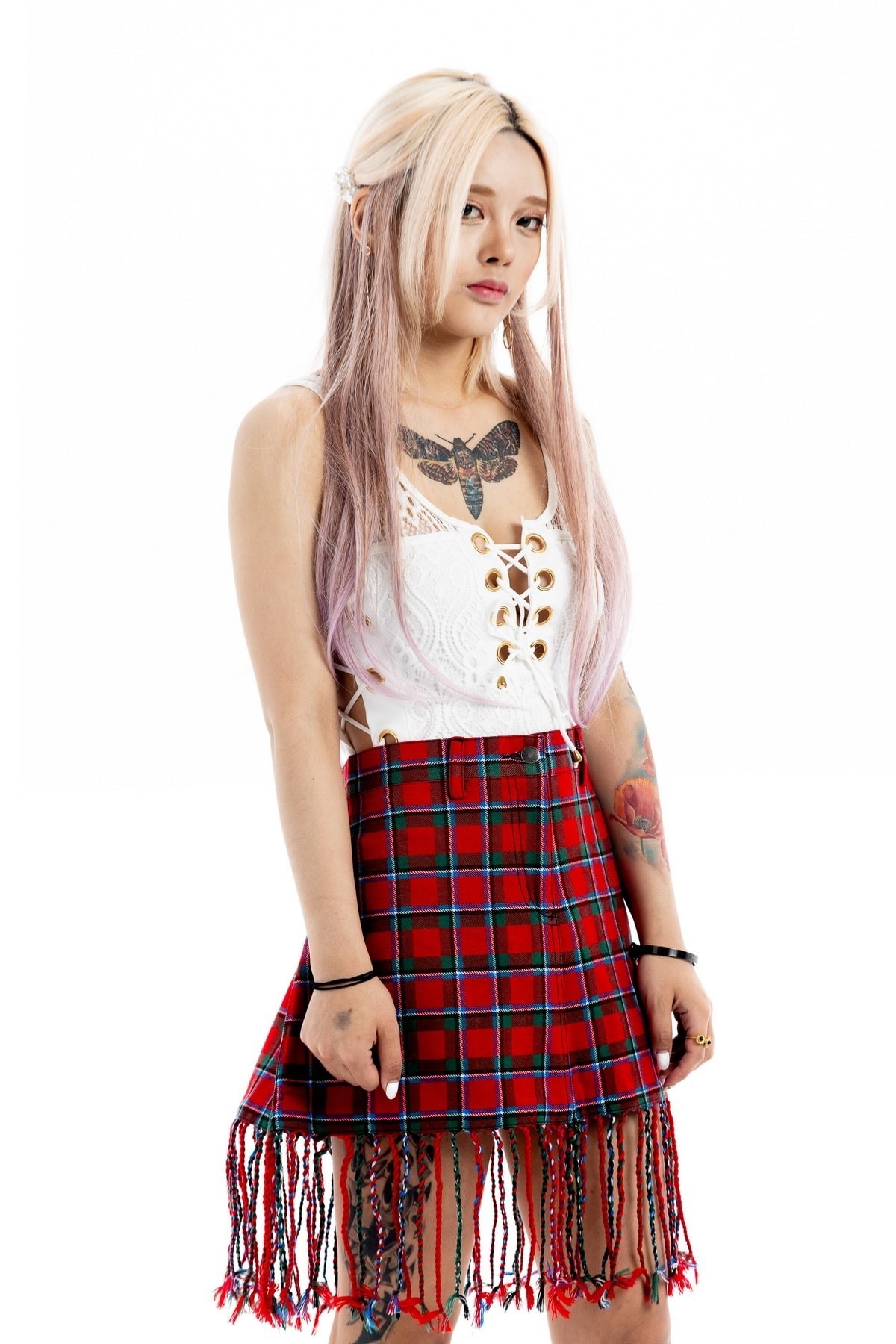 Question: Is a Fringe Tartan Skirt in style?
Answer: Yes, Fringe Tartan Skirt is a stylish outfit and never goes out of style. It is a unique attire and famous in the fashion world. We have made this skirt according to modern trends. The Fringe at the bottom, all around the skirt complements its beauty.
Question: Where can I buy a cute Red Fringe Skirt?
Answer: You can buy a beautiful Fringe Tartan Skirt at Scottish Kilt. Made with high-quality Acrylic Wool material that gives you a soft feel. Various color options are available, you can select your color as red. Order us online and get free customization with this kilt.
Question: How many types of Accessories can I use with my skirt?
Answer: Women Skirt/Kilt is the evergreen fashion culture of ladies' wardrobe around the globe. It is a traditional feminine trend. Because this gives a sensation of freedom & attractive look. It also helps you to grab the attention of others in any gathering. To enhance your charm & fascination, you can use a stunning Tartan Scarf & Tartan Handbag. It adds an amazing touch to your attire that connects you with your heritage and makes your personality more distinguished & engaging. So, you can make your event more rememberable.